Jackson Motorsports Group Promotes Three to Director
Thursday, May 8, 2014 Jackson Categories: News
Jackson Motorsports Group (JMG), leading motorsports, events and race tire distribution company, promoted Frank DeAngelo to executive director of motorsports, Matt Caldwell to executive director of motorsports sales and operations, and Todd Steen to director of business development.
"These three men have proven their leadership at JMG for a combined total of 26 years," said Darrell Jackson, CEO of Jackson Motorsports Group. "Their knowledge and expertise ensure the organization is streamlined and poised for growth. Without them, we wouldn't be serving clients as successfully."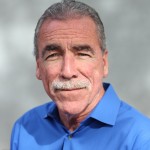 DeAngelo will continue immersing himself in the motorsports activation programs as he has for 15 years at JMG. His new responsibility is to provide oversight and vision for consumer-focused automotive events and programs.DeAngelo began his career in motorsports more than 35 years ago as a truck driver providing on-site tire service to race teams. He soon managed his own motorsports firm, the DeAngelo Group, which offered motorsports marketing, consulting, communications and traveling displays for clients such as Ford Motor Company, BFGoodrich Tires, Alcoa Wheels, Exxon Superflo and Miller Racing Group. He has a particular passion for off-road racing, becoming a fixture at key events like Baja each year.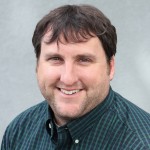 As executive director of motorsports sales and operations, Caldwell will oversee all operational support services for automotive events and motorsports. He joined Jackson Motorsports group in 2004 as motorsports activation specialist and has moved up the ranks, most recently serving as account director. Prior to 2004, Caldwell cultivated his passion for racing while working for Michelin as a supply chain coordinator for its Earthmover and Agriculture tire divisions. In addition to his daily responsibilities at Michelin, he provided "at-track" technical support for BFGoodrich Tires' asphalt racing effort.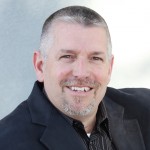 Steen is keeping his title of director of business development but is taking on new responsibilities. In addition to motorsports and marketing business development, he will lead all the product sales teams and training programs for automotive clients. Prior to joining Jackson Motorsports Group, Steen founded Variable Marketing which supported several motorsports industry partners. He also worked with Michelin for 10 years managing the BFGoodrich Tire motorsports marketing efforts. Steen holds a Bachelor of Science degree in management and marketing from Clemson University. In addition to his motorsports and marketing interests, he is on the board of directors for Ironman Outdoors, a men's fishing and hunting ministry.
About Jackson Motorsports Group
Jackson Motorsports Group provides a wide range of services to its clients, including event management, motorsports strategy and marketing, on-site product services and sales, on-site spokespeople and brand representatives and operational support. Based in Greenville, S.C., its experience includes working for clients such as BMW, Volvo, Wiley X and Race Ramps and supporting some of the world's leading racing series, including NASCAR, NHRA, TUDOR United SportsCar Championship, American Le Mans, SCORE, Best in the Desert, Ultra4 and AMA. For more information, please visit the company's Facebook page.