Back for more? Alright, then. Welcome to the fourth installation in our Game Changing Brands on Social Media series. We've tackled the usual suspects. Instagram. Twitter. LinkedIn. Next up: Facebook. Before we get started, let's clear the air. Facebook might be a social media powerhouse, but it's far from perfect. Infamous scandals like the Cambridge Analytica upset, FTC fines for user privacy violations and the "Facebook Papers" have plagued the company for years. It's also faced intense controversy since the Meta overhaul announced last fall. Nevertheless, it's 2022 and not having a Facebook Page can mean certain internet death. Imagine not having a website in this day and age. With us now? So, let's talk about how to make this platform work for your brand by looking at companies who know what's up.
---
National Geographic (49M Followers)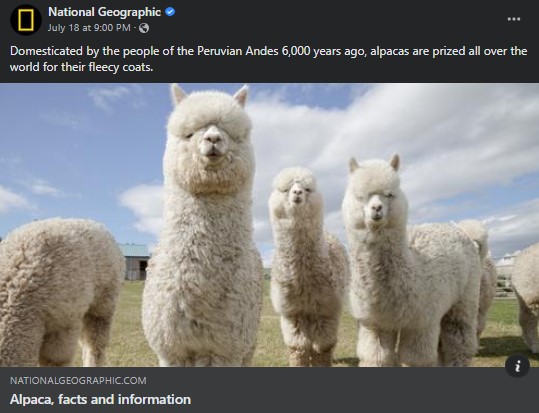 Monarch butterfly extinction. Stonehenge revelations. Soil compaction affecting farmers. Three very different topics all posted to National Geographic's Facebook Page within a 48-hour timeframe. It seems like a lot, but when you feed curiosity and leave an audience wanting to know more, you give yourself the freedom to explore variety. It's easy to shy away from unusual content, but it's important to be wary of brand consistency being misconstrued for lackluster "same old, same old." Stretch those creative muscles and find relevant connections for your brand. *Disclaimer: It might not always exist. Beware social media FOMO.
Okay, moving on. Sometimes what you do is pretty straightforward. We're here to remind you that variety doesn't always come in the form of content. This is where your different mediums come into play. Film quick reels with a TikTok flavor. Host an "Ask Me Anything" live session. Generate user engagement with a custom hashtag. Set up a poll. Seek out opportunities to get your followers involved to help generate new content.
Boom. Variety.
Orangetheory Fitness (390K Followers)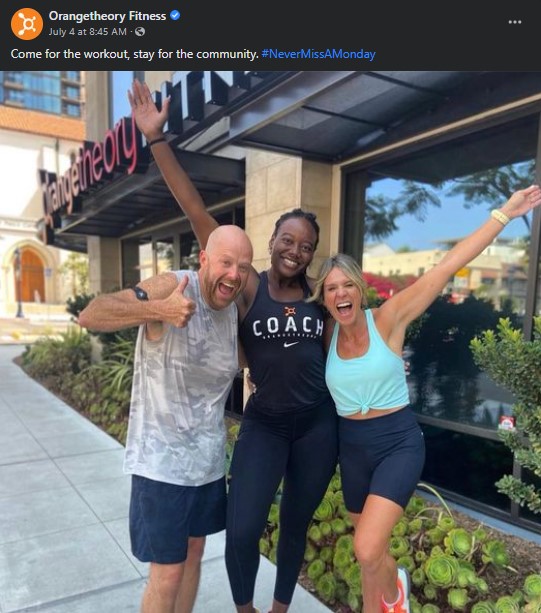 Misery loves company—especially when workouts are involved. Orangetheory Fitness fosters a shared sense of joy (or dread) among the #OTFam with every impending sweat session. They've carefully crafted their messaging so it's both motivating for their active audience as well as inspiring to potential members.
#NeverMissAMonday posts encourage (read: remind) their followers to attend an early week workout while #OTFUnfiltered content appeals to potential members with honesty about the highs/lows of a tough session. Just like physical health, this strategy is all about the long-term investment. Don't be afraid to showcase your brand's value upfront. Yes, in this case, it's possible a new member may sign on January 1 just to quit by month's end. But imagine the buy-in and loyalty that can be drawn from that new member that becomes a lifer. Ah, the possibilities.
Tasty (106M Followers)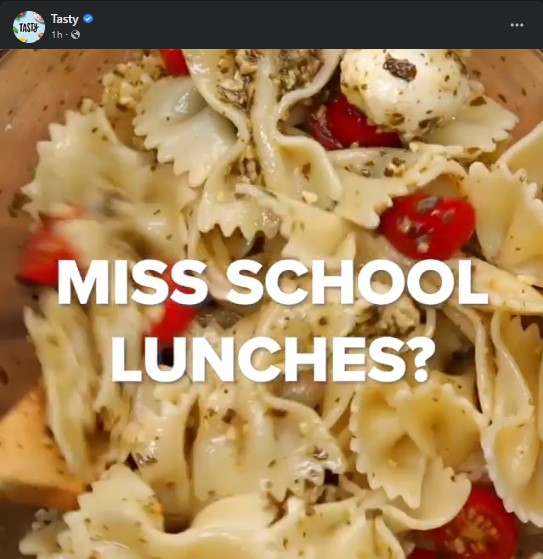 Owned by Buzzfeed, Tasty appeals to millions of followers ranging from broke college kids trying to make a meal out of $7 and a hot plate to a mom feeding hordes of hangry teenagers. Captivating "snack-sized videos" about delicious food—that's practically marketing gold. Who won't stop to watch that when it pops up in their feed, right? So, where's the real intrigue? Funny you should ask.
Have you ever noticed that you don't need audio to understand what's happening in their videos? Even with a complex recipe, you don't need volume to catch the gist. Tasty found a way to optimize their video content that's attention-grabbing no matter where the viewer is. Stranded on public transportation without Air Pods. Lunch in the break room where your coworkers can hear every crunch. Sitting at the DMV and ignoring the rising sense of animosity over wait times. This kind of content is incredibly appealing because of its adaptable user experience. Never underestimate the power of delivery.
---
Takeaway time. Versatility reigns supreme on this OG platform. Roughly 70% of Facebook users claim to visit the site daily and spend an average of 33 minutes per day on the platform. There's a lot to take advantage of there, but you have to be willing to be flexible—with your content and your medium of choice. Just another reason why your social media strategy can't afford to be an afterthought or executed when you have "free time."
The end is near. Our final piece in the series will dissect all of the wonderful things about YouTube. Don't worry. We'll weed through the makeup influencers and Minecraft tutorials for you. You're welcome.