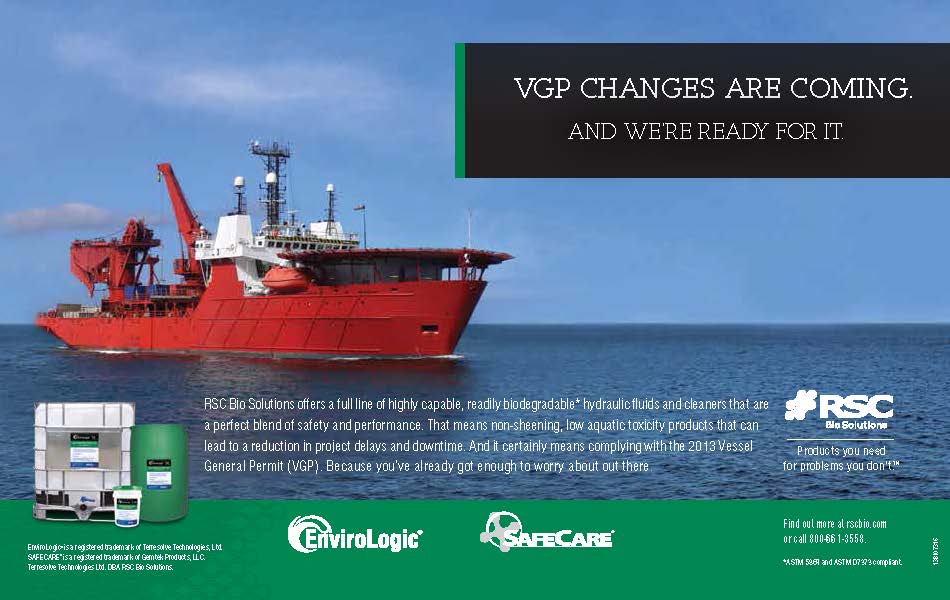 In an industry dominated by petroleum-based products, RSC Bio Solutions stands out by offering a full line of highly capable, readily biodegradable hydraulic fluids and cleaners.  By perfectly blending safety with performance, it has become the leader in biobased, readily biodegradable products.
Challenge
Although it has 20 years of research and testing standing behind its green products, RSC Bio Solutions is a young brand whose marketing needed to match the quality and proven performance of its innovative products. They needed to build credibility, awareness and market leadership in industry segments faced with confusion about biobased products and increasing state and federal regulations.
Jackson took the challenge to position the RSC Bio Solutions brand as a biobased leader against its petroleum-based competitors (e.g. Chevron and Exxon Mobile).
Solution
Preparing to launch a fully integrated marketing communication campaign, Jackson first created a brand summary, positioning and key messaging. Jackson then developed a distinctive brand look and feel to use with all tactics and elements going forward.

Execution
Once the branding, messaging, and look and feel  were  in place, Jackson began rolling out marketing tactics such as brochures, sales sheets, print and display ads, webinars, website, case studies and press releases. But those are just the basics.
Educating industries (e.g. marine transportation and construction, utility fleets, construction) in which petroleum-based fluids are dominate was also a key objective.
With a focus on their B2B sales funnel, Jackson created and implemented a number of turnkey marketing solutions for RSC Bio Solutioins including:
Speaking engagements for RSC Bio's senior management at industry conferences
Automated email marketing campaign through Jackson's LeadLogic software
New website filled with key market and application information, case studies, and industry information
Content management plan
Results
With a clear direction and strong brand positioning, RSC Bio Solutions is ready to take on its not-as-earth-friendly competitors. RSC Bio Solutions' speaking engagements have doubled. From the email drip campaigns, they are receiving qualified leads which they have converted into sales.  Their content marketing strategy is in place. Finally, their website is built for the future with quality content, updated API and self-management tools.