HISTORY
IT ALL STARTED WITH FORD
We aren't very good at talking about ourselves, so we'll start with Ford Motor Company. Larry Jackson, our founder, helped manage Ford's product launches, dealer meetings and PR events in the 1970s.
In 1980, Larry was bitten by the entrepreneurial bug and started Jackson-Dawson in Detroit, Michigan, where our growing team specialized in dealer training and product launches for the auto industry.
FROM DETROIT TO GREENVILLE
In 1987, Larry moved back to his Southeast roots and opened what is now Jackson, expanding beyond the auto industry and into integrated marketing communication. Michelin North America became our first Greenville office client and remains a partner today. A decade later, in 1997, Michelin approached Jackson about joining forces to sell tires and support their motorsports teams. We said yes, of course, and opened our Motorsports Marketing division.
COME VISIT US
Today, we are more than 100 people strong—based in Greenville, South Carolina, with a West Coast operation in San Diego—who put the power of uncommon collaboration, creativity and the golden rule to work for our clients' brands.
When we tell people that we specialize in Brand Marketing and Motorsports Marketing, sometimes they tilt their heads to the side and look at us kinda funny. Then we invite them to tour our HQ in Greenville, and it all makes sense.
VISIT US
AVERAGE CLIENT TENURE
8 YEARS
OUR
"NORTH
STAR"
UNCOMMON COLLABORATION
We work best as a team—with open minds and hearts—combining our individual expertise and talent into a powerful, problem-solving force for our clients. We always "play well with others," including coworkers, clients, vendors and all project personnel including other marketing agencies (gasp!).
UNCOMMON CREATIVITY
We constantly seek creative solutions to solve our clients' problems, from fun (but strategic) marketing campaigns to smart track support to client-friendly billing cycles. "Creativity" can include nonobvious solutions, surprising discoveries and nonconforming attitudes and behaviors. After all, we're in the storytelling business.
THE GOLDEN RULE
OK, this is probably a curveball coming from a marketing agency, but we think life's too short to be a-holes. We treat others as we want to be treated. Our clients seem to like this, because it includes being friendly, helpful and hardworking at all times—even stressful, middle-of-the-night, high-blood-pressure times. When in doubt, choose "good."
LEADERSHIP
Chances are, no matter what industry you're in, Jackson has touched it in some fashion. Our associates have worked on some of the largest brands in the world. Some on the brand side—understanding the world from a client's perspective—while others have cut their teeth at "bigger" agencies in New York, Chicago and Detroit.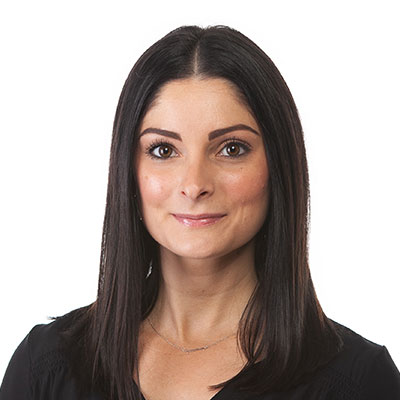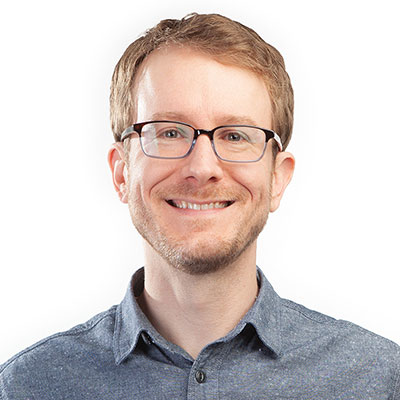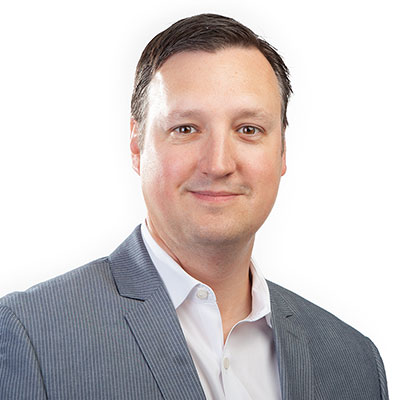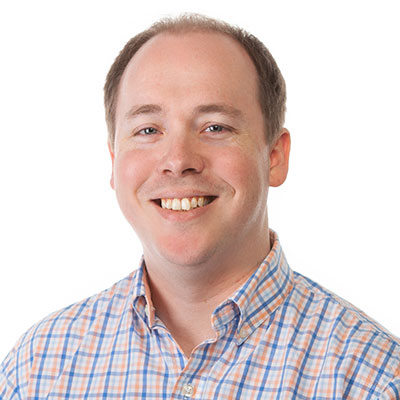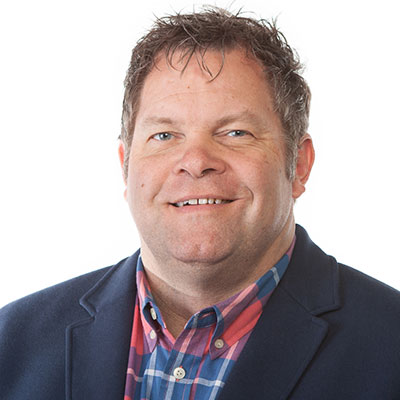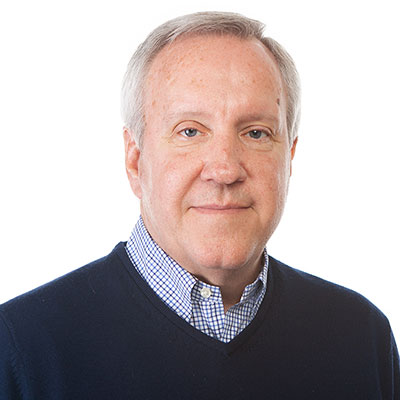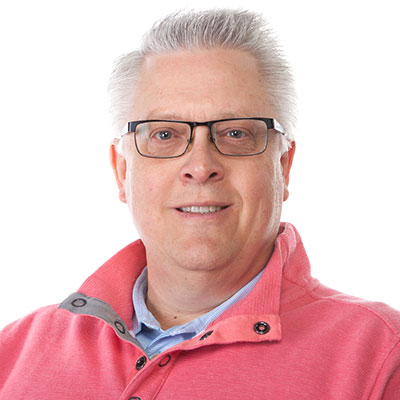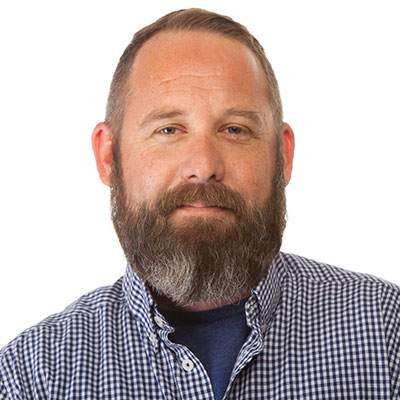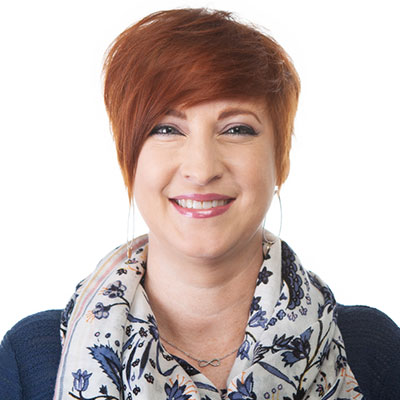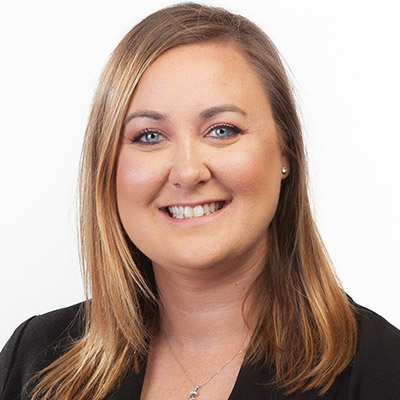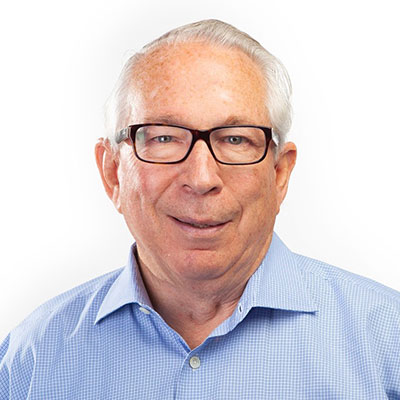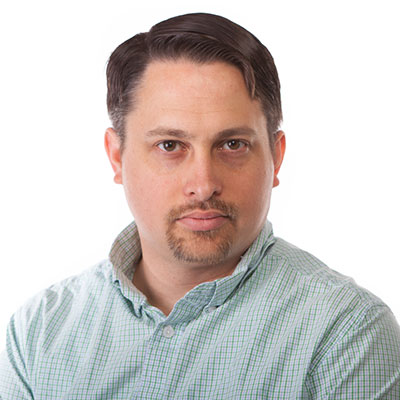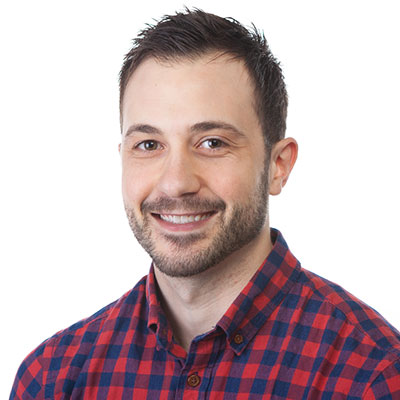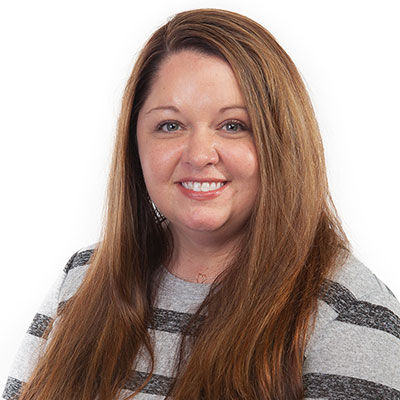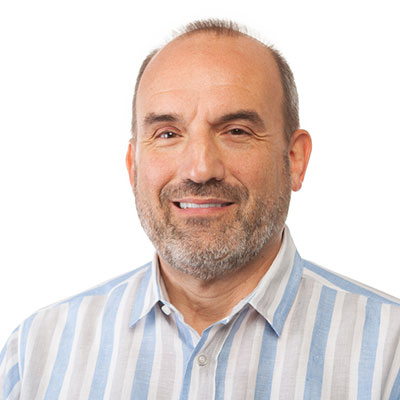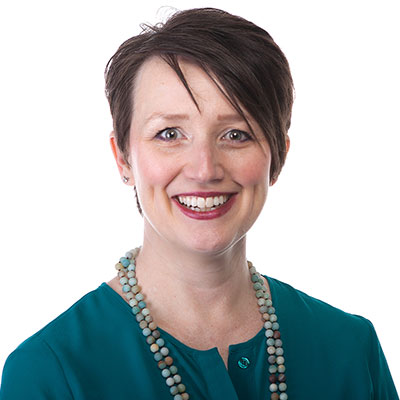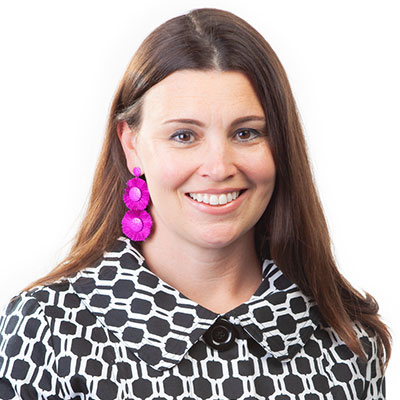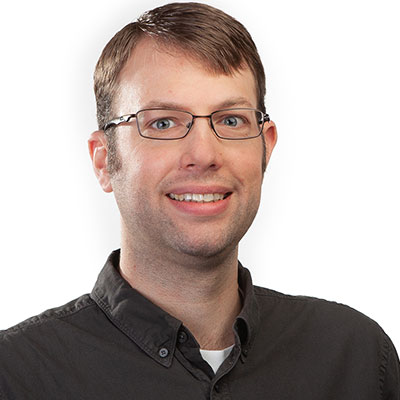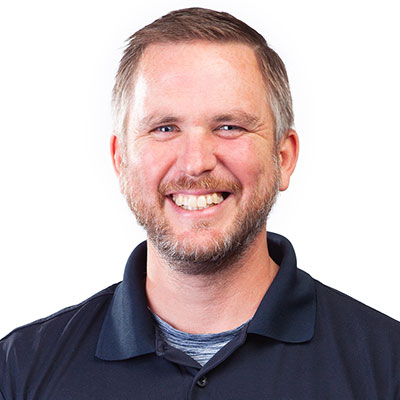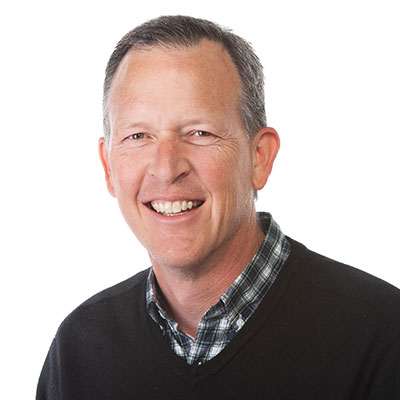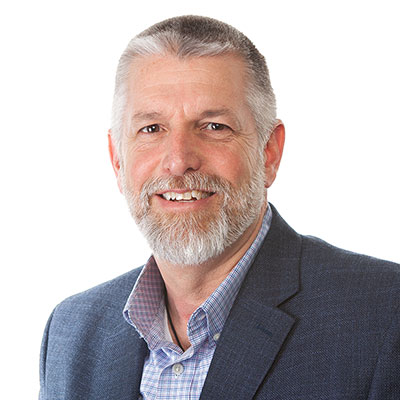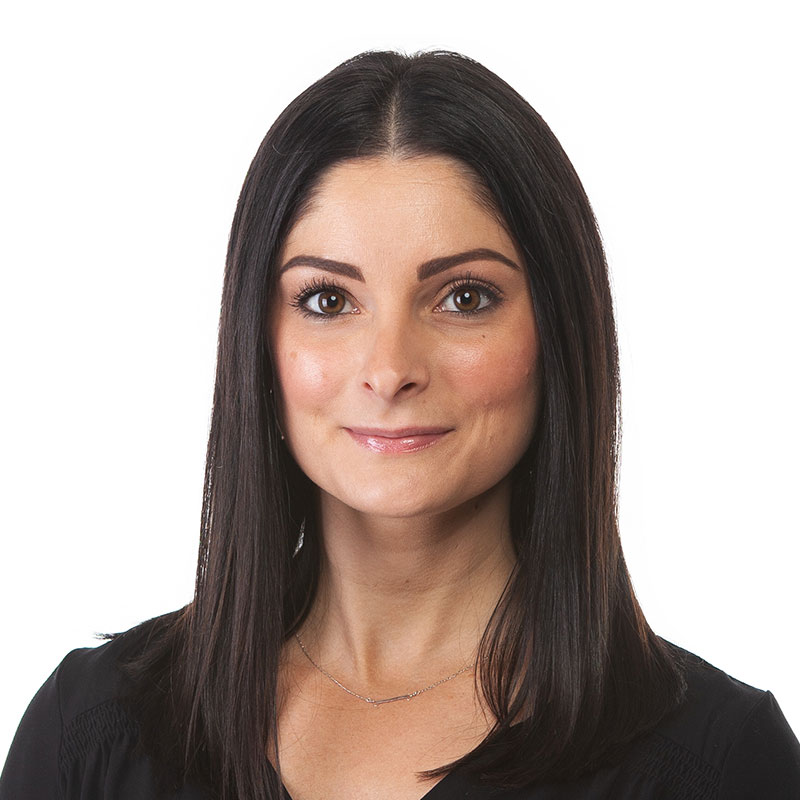 ALISSA RICCI MAFFETT
Executive Director, Strategic Planning
Alissa comes to Jackson from an ad agency life as a media buyer, and also has experience in research and account planning for advertising sales. She is a Furman University graduate (go Paladins!) with a bachelor's degree in communication studies and Spanish. She has retained the skills of one of those degrees. Her interests outside of work include running, hiking, reading and hot power yoga, which sounds frightening. Alissa loves pizza, Dave Matthews Band and the New England Patriots. Her personal motto is "work hard and be nice to people." In Spanish, Alissa translates that to "una limonada por favor."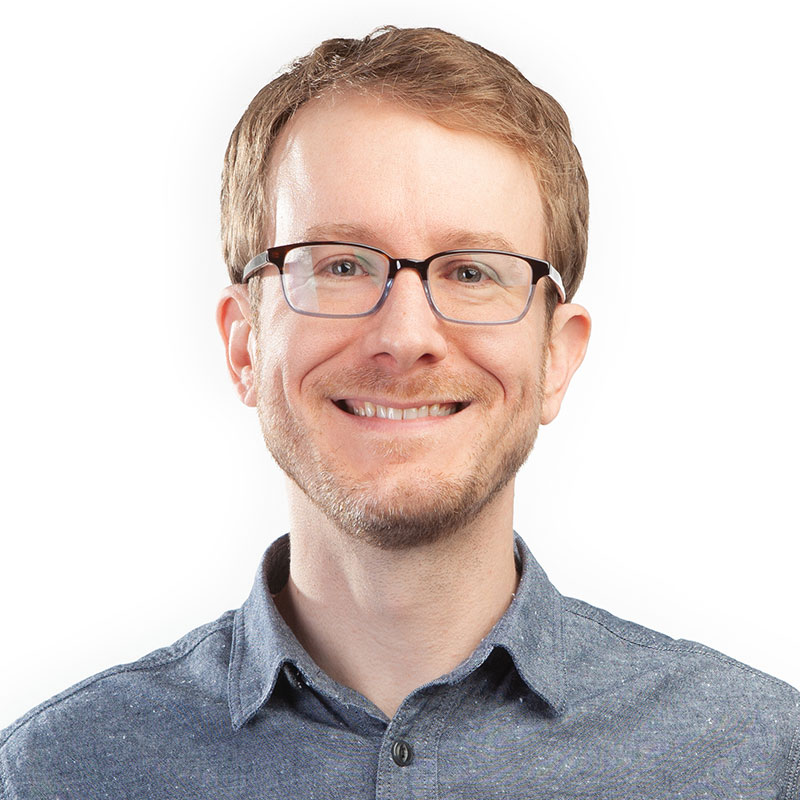 BLAKE ROSS
Lead Front-end Developer
Prior to joining Jackson in 2013, Blake worked as a traditional artist, helped plant a Bible-based church and ran a one-stop web shop as both an interactive designer and full-stack developer, working for clients such GM, BMW, Noxzema, Avaya and Soul Train. Yes, that Soul Train. Eventually his work in Adobe Flash (may it rest in peace) became so in demand that for three years he worked almost exclusively as a Flash developer, designing and developing a wide variety of richly animated user interfaces. All this experience eventually brought him to Jackson as our lead front-end developer.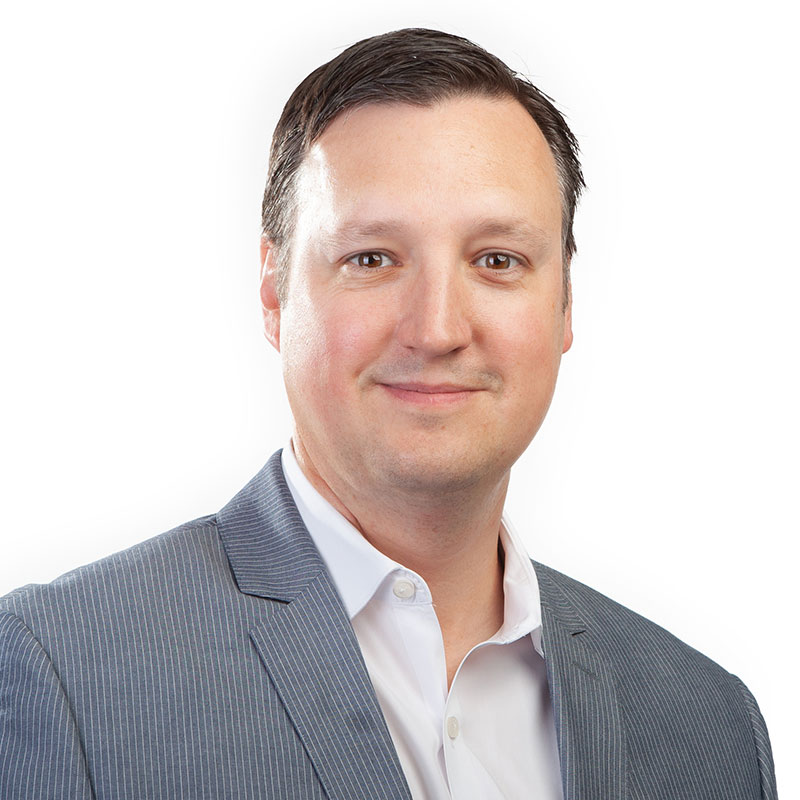 CHAD RUCKER
Vice President, Creative
Chad is creative director and a copywriter by trade. Luckily, he is a much better writer than whitewater kayaker. (Ask him about the stitches.) Before joining Jackson—for the second time in his career—Chad worked as senior writer on accounts such as Uniroyal Tires, Dunkin Donuts, Wachovia Sports Marketing, Greenville Drive baseball and BMW Performance Center. He hasn't hit the whitewater in quite some time, however, as he's busy chasing his two rambunctious boys around the house.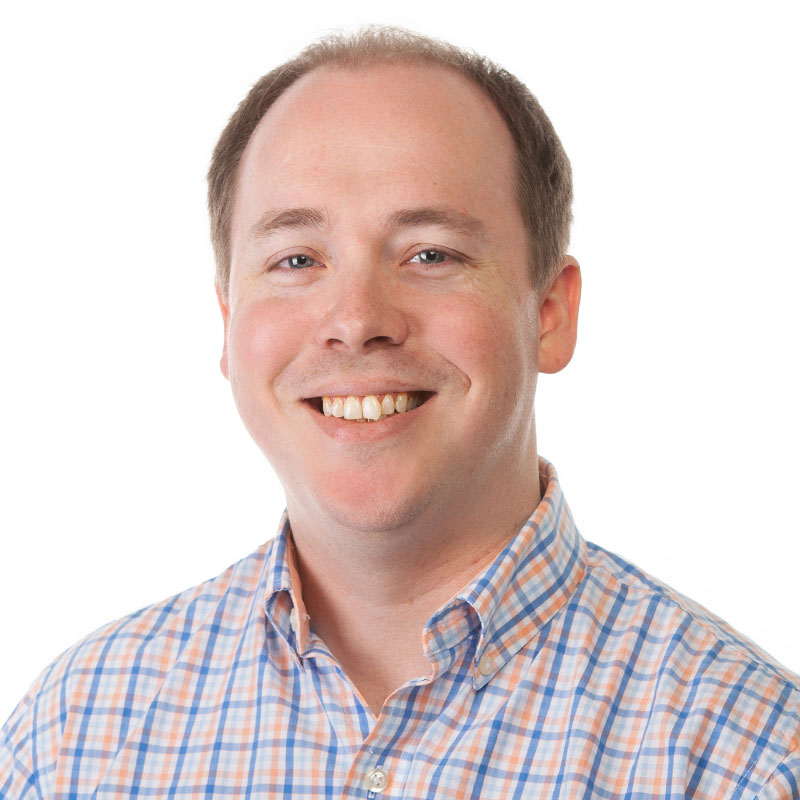 CHRIS BRADY
Interactive Services Manager
Chris holds a bachelor of science in Integrated Marketing Communication and a minor in sarcasm, both of which come in handy in his position as the Interactive Services Manager. His prior agency experience, combined with his knack for development and planning, make him your go-to guy for all things interactive. His portfolio includes work with brands including BI-LO, Bojangles, BMW Performance Center and Uniroyal Tires.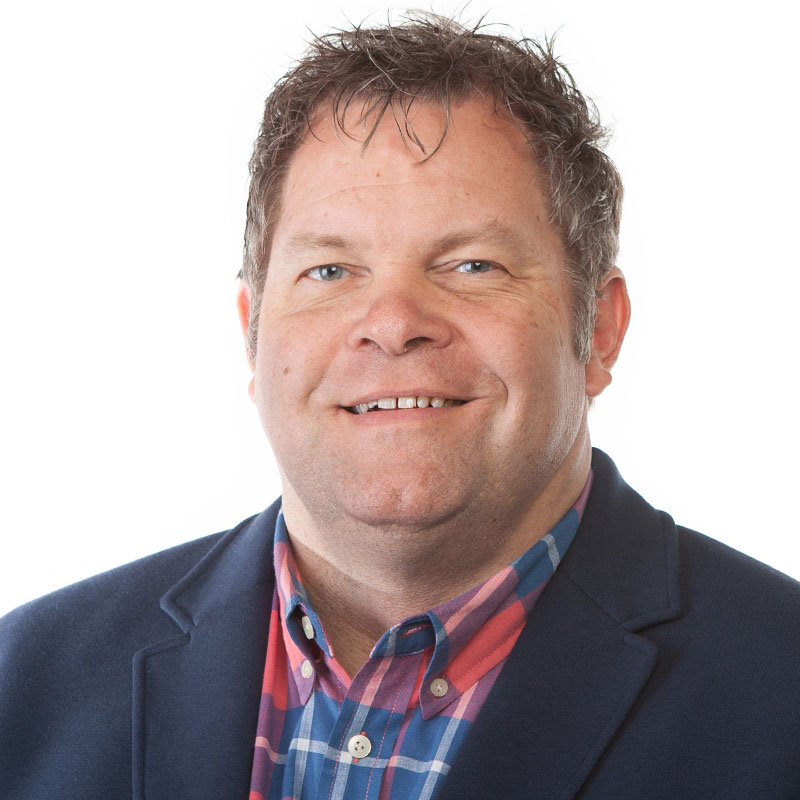 DARRELL JACKSON
President/CEO
Darrell knew his calling at age eight, when his father brought home a De Tomaso Pantera from the Ford test track. Vroom vroom. His love of all things engines, events and marketing was born, and it intensified every summer as he accompanied Jackson (then called Jackson-Dawson) on Ford and GM product launches across North America.
Since then, Darrell has been actively involved in most every account on the Jackson roster in a variety of positions, including Account Executive, Account Supervisor and Vice President. In 1997, Darrell was instrumental in starting the Jackson Motorsports division and has been actively involved in day-to-day operations since. Engines, events and marketing.
Today, Darrell's responsibilities include overall management of daily operations, long-term planning and directing Jackson's strategic vision and senior level client relationships. His responsibilities outside of Jackson include graciously taking orders from his wife, Alicia, and trying to keep up with his two children.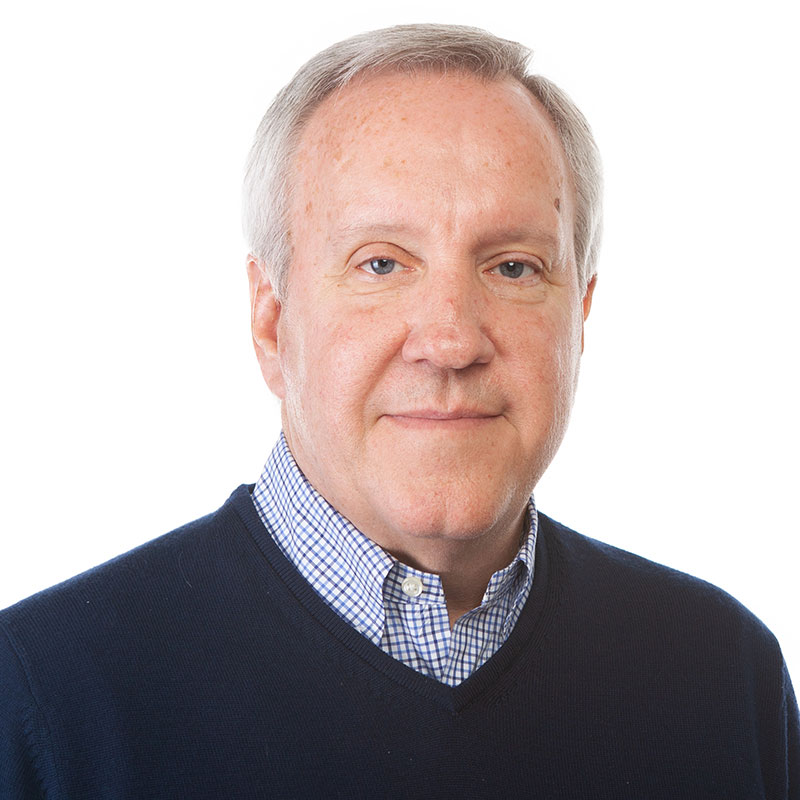 DAVID JONES
Executive Vice President/CMO
Feel free to call him "DJ." We do. DJ is responsible for Jackson's client-facing departments, including the Account Group, PR, Media, Market Research, Consulting & Strategic Planning, Business Development, Motorsports and Product Sales. So yes, he's busy. He's been at Jackson for two decades. Before Jackson, he was brand director at Michelin and director of marketing for Umbro International (where he worked with agencies including DDB Needham, The Martin Agency and Goodby Silverstein & Partners). DJ is known as our resident "sports nut." Not only was he a sports writer for four years, he named his son after the Baltimore Orioles stadium ("Camden" for all of you sports‑challenged readers).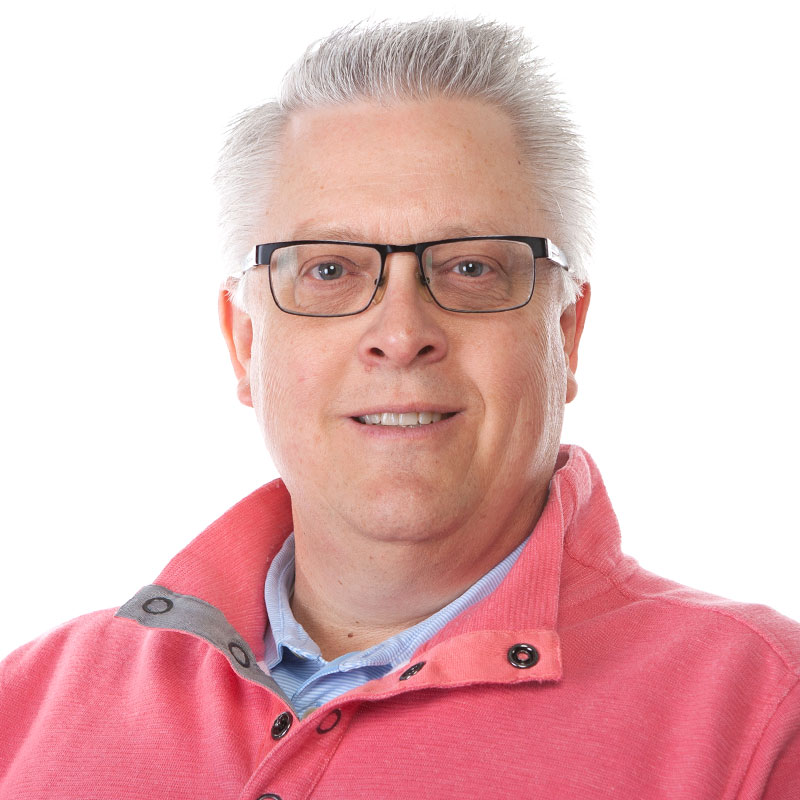 DAVID MADSON
Executive Vice President/CFO
David oversees the accounting and finance of Jackson. His additional responsibilities include oversight of human resources. Before joining Jackson, David helped Adidas America enter the North American retail market. (He was there from Store 1 to Store 50.) David is a married father of five busy children, which makes him a busy father. He gives time to help organize two charitable golf tournaments when not following his children to basketball and volleyball courts. He is also a financial counselor in his church.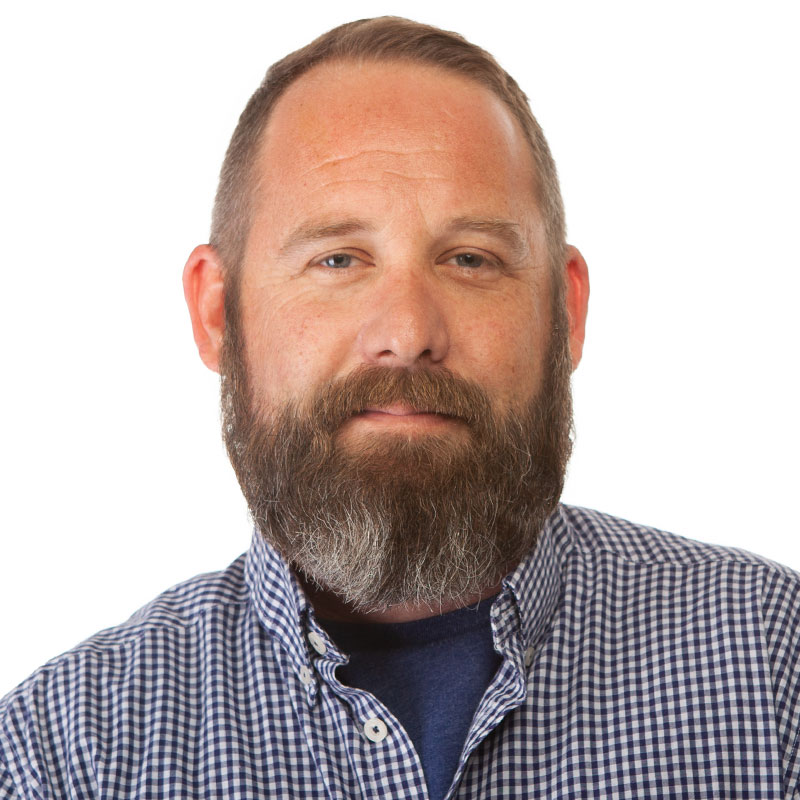 EVAN WRIGHT
IMSA Sales Director
Evan got his motorsports start at a young age, and his experience with some of racing's top brands makes him a valuable asset on the team. He has worked on both sides of the wall and brings extensive race knowledge to his position as IMSA Sales Director. He has an affinity for anything with a motor, but his boat, Stormy, is by far his favorite mode of transportation.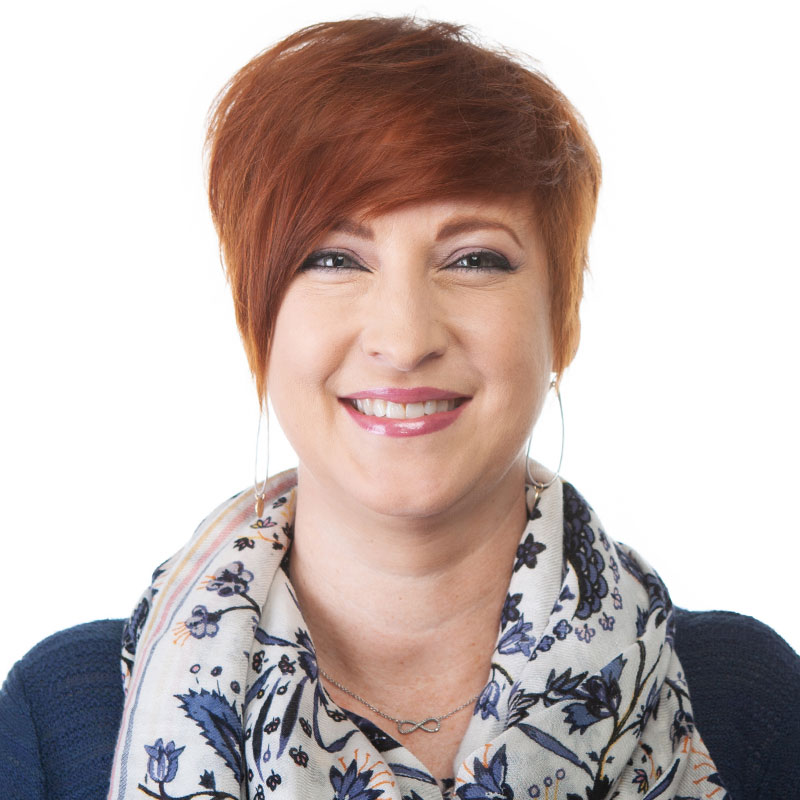 JENNIFER IGNACIO
Motorsports Logistics Director
With 15+ years of administrative and event experience, Jennifer makes the perfect Motorsports Logistics Director at Jackson. She's been with Jackson since 2006, and her laidback, versatile personality has allowed her to contribute in various roles since then. She doesn't hang glide, zip line or rappel anymore, but she has become an off-roading enthusiast, jumping behind the wheel whenever she can to chase that adrenaline rush.
JESSICA CUNNINGHAM
Account Supervisor
Jessica is an Account Supervisor managing the day-to-day operations of clients like Michelin Motorsport, Michelin Raceway Road Atlanta and AEM. Having been a client of Jackson's, Jessica brings a fresh and valuable perspective to the account team. Her wide range of experiences in the investment, audiophile, wine and spirits, and motorsports industries create a unique blend of expertise that ensures our clients have support in every area. When she isn't busy finding solutions for her team, you might see her around town checking out the Upstate food scene (she gives the queso at Tipsy Taco a 10/10) or catching a game with friends and family.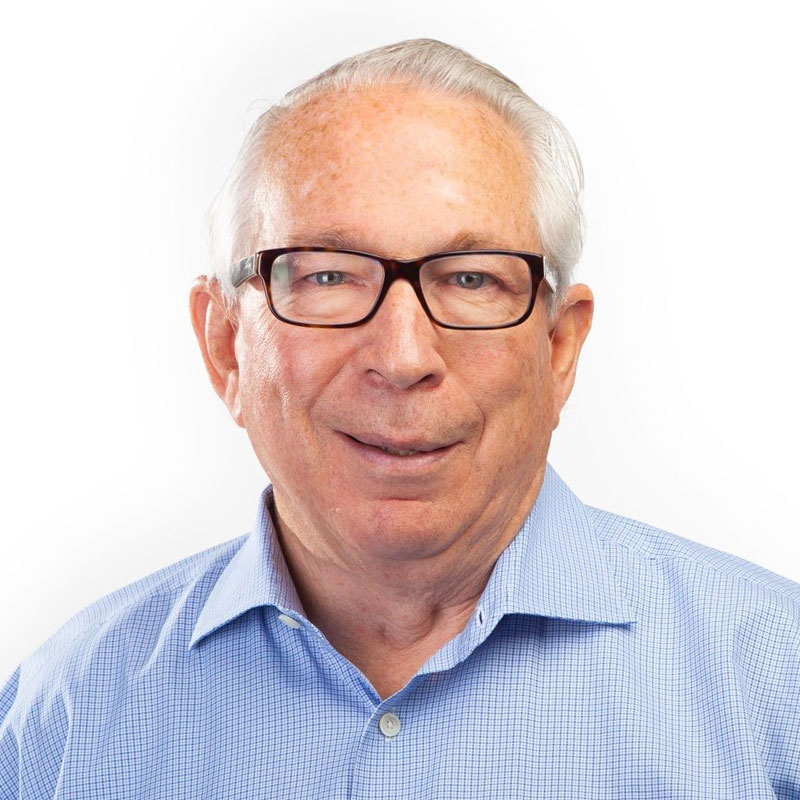 JOHN LOVE
Vice President
Before John Love joined Jackson as a Vice President, he founded and served as President of EMC Strategic Communications, a Michigan-based communications firm that specialized in motorsports, automotive, sustainable mobility and design. EMC worked for clients like Atlas Van Lines, Miller Brewing Company, Marlboro, Michelin and BFGoodrich, and that is the short list. John brings valuable knowledge and experience to the Jackson team, having served as a board member of the Society of Automotive Analysts and the Motorsports Hall of Fame of America. When he isn't handling all things motorsports, he loves spending time with his wife and two daughters.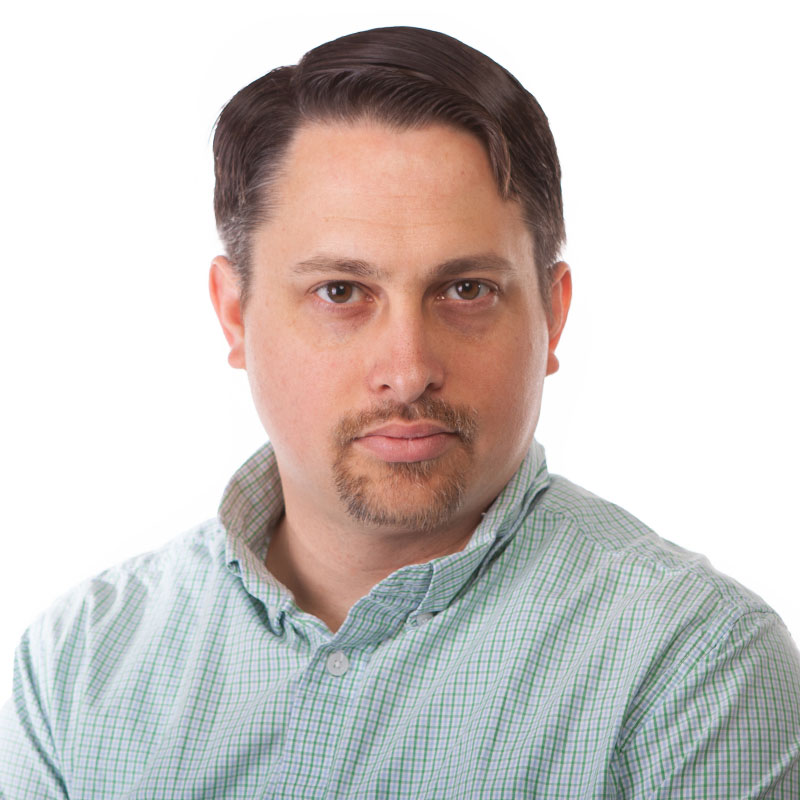 JOHN MININGER
Video Editor/Producer
John loves telling stories through video and sound. His first love was working in graphics and animations (and still is) and he started at Jackson nearly 20 years ago as a production assistant providing equipment setup for video and television shoots. Now as Senior Producer, he oversees video and other digital content creation for Michelin Truck, Michelin Earthmover, Sage, Hyster and TBC. His favorite films are Lawrence of Arabia, Citizen Kane (of course) and Batman & Robin (kidding).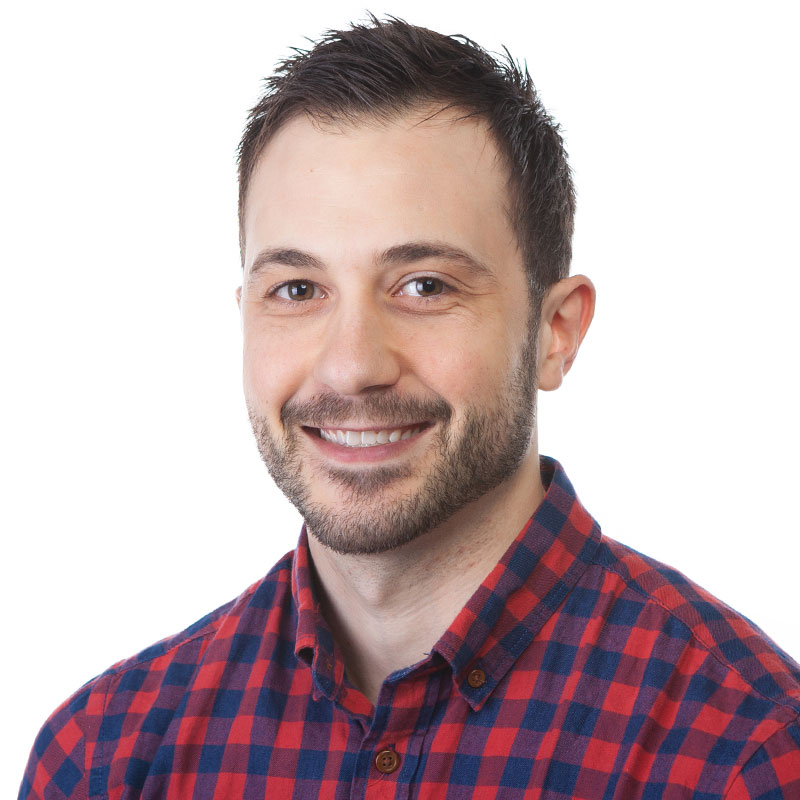 JORDAN FRETZ
Associate Creative Director
As a Jackson associate creative director, Jordan is not only responsible for the look of an ad but is also part of a creative team responsible for developing the big idea that drives every look. A graduate of Bob Jones University with a Bachelor of Science degree in graphic design and a minor in business, Jordan has created award-winning work for Jackson clients including Hyster, Michelin Truck, BFGoodrich, The Palmetto Bank and Big League World Series (which won an Obie Award in 2014). Jordan is always trying to stay ahead of the curve, whether it's learning a new programming language or staying up to date on current and progressive design and advertising trends.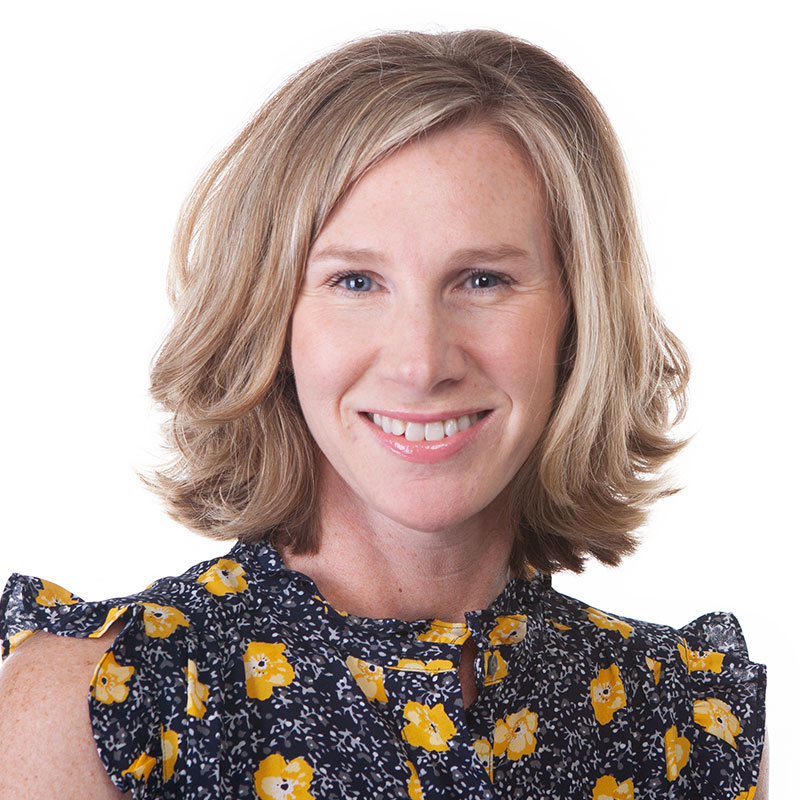 JULIE FROELICH
Event Director
Julie decided at age 13 that she wanted a degree in Hospitality and Tourism Management (because what 13-year-old doesn't?), and she has been planning trips and events ever since. Since joining Jackson in 2000, she has managed events for BMW Manufacturing Co., Michelin, BFGoodrich and Volvo, just to name a few. When she isn't planning or coordinating, you can find her cheering on the Miami Hurricanes, managing her children's club soccer teams or beating her Super Bowl-winning brother in football. Go Julie!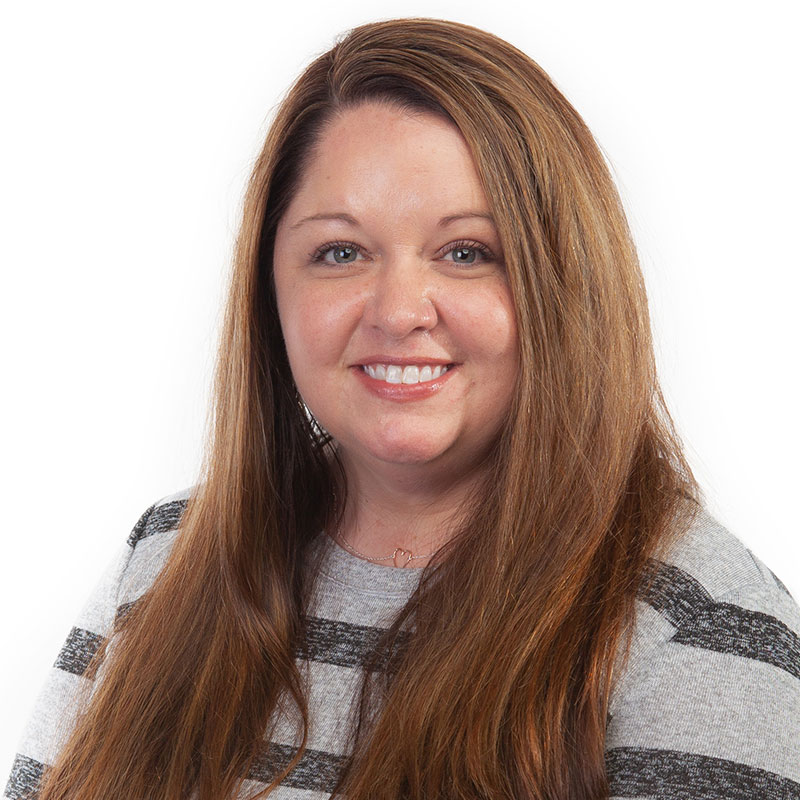 KASEY TANT
Account Supervisor
Kasey brings valuable leadership skills to Jackson's account team with her management experience on both the agency and corporate side of the world, including corporate stints at Zaxby's and Denny's. When Kasey's not working on our clients' businesses, you'll probably find her doing things with her three children or cheering on her Clemson Tigers.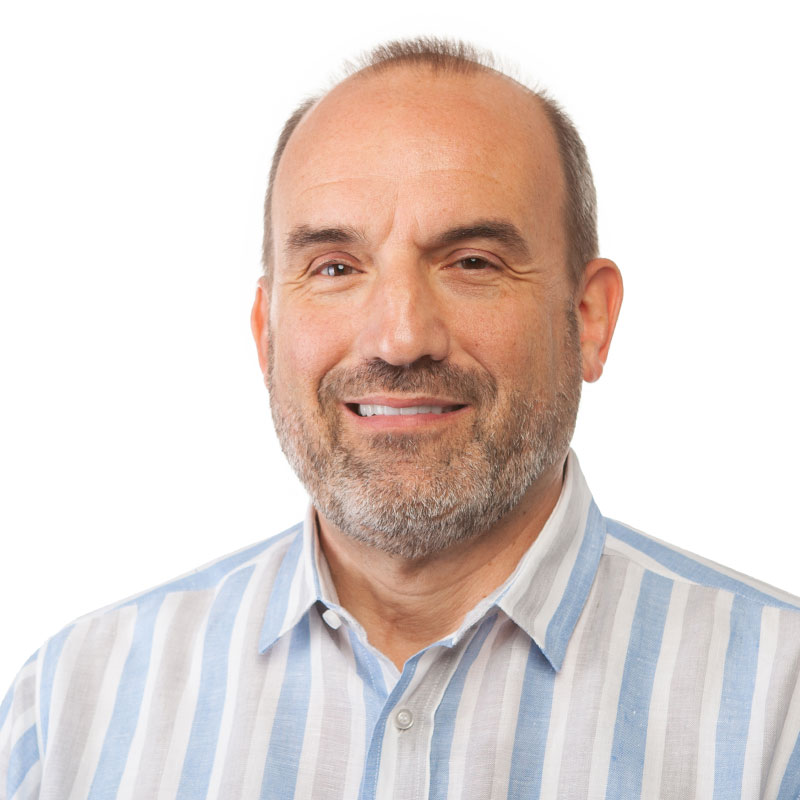 KEVIN JOHNSON
Executive Vice President/COO
Kevin is a true Detroit export. He still roots for the Tigers, Lions, Wings and Pistons—when there's actually something to cheer about. With more than three decades in the marketing communications business, his passion has not waned a bit. (You can hear him cheering on a project from down the hall.) He has four children, including a set of twins, and he's a closet gourmet chef. (Though the jury is still out on that one.)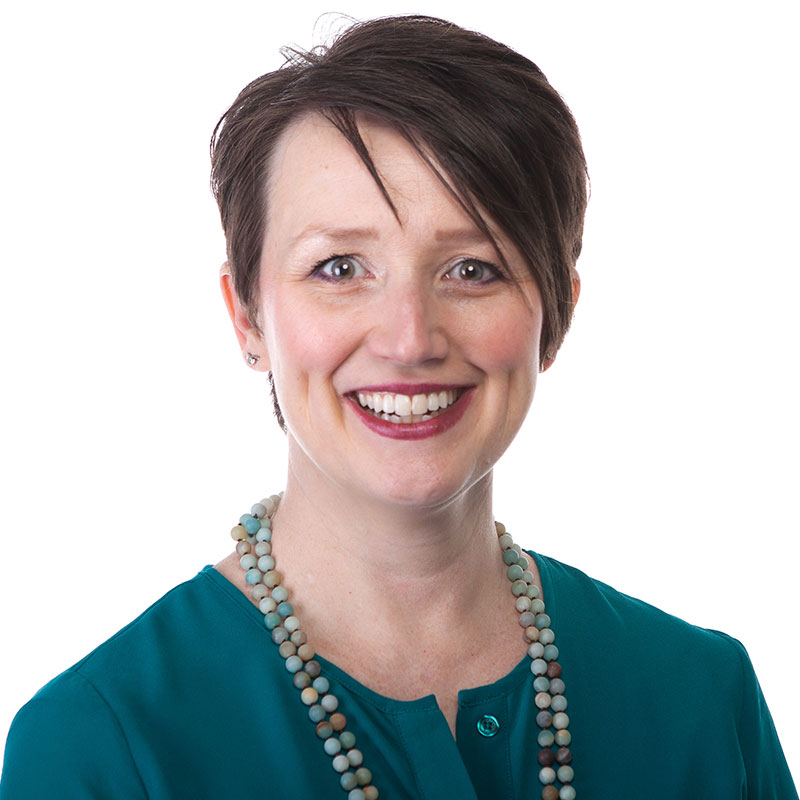 KRISTIE GRAYSMITH
Executive Director, Human Resources
Wrangling, encouraging and instructing are things Kristie GraySmith has mastered during her 35-year-long dance career and over her two decades of human resource management. She has managed thousands of people in varying fields, from law firms to electronic companies and eventually in the automotive sector. Whether it is an eight-count or a timesheet, Kristie has a way of teaching, training and acquiring talent that helps others reach their goals.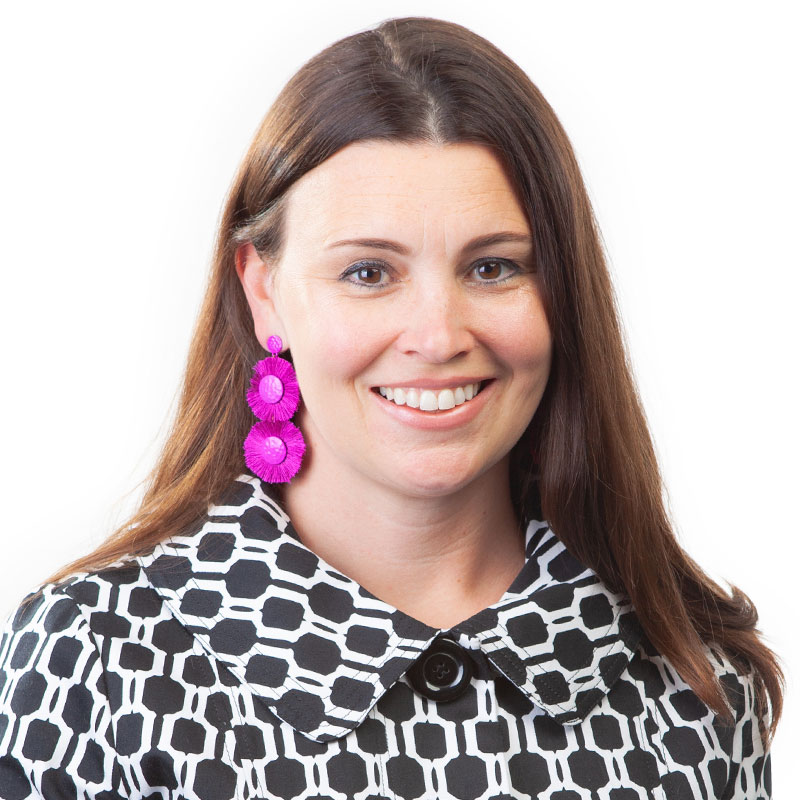 MONIQUE BEARDEN
Account Supervisor
Please call her "Mo." (Everyone else does.) Mo has been at Jackson over 15 years and supervises Michelin B2B, Michelin Mining, Michelin Aircraft (Mo loves tires) and Sage accounts. She has also led many of Jackson's community activities, including Hands On Greenville, and participates in Big Brother, Big Sister. When she's not working, you can find her at the beach on her stand-up paddleboard or spending time with her husband and son. Oh yeah, Mo once managed a dude ranch in Colorado, but don't tell her we put this in her bio.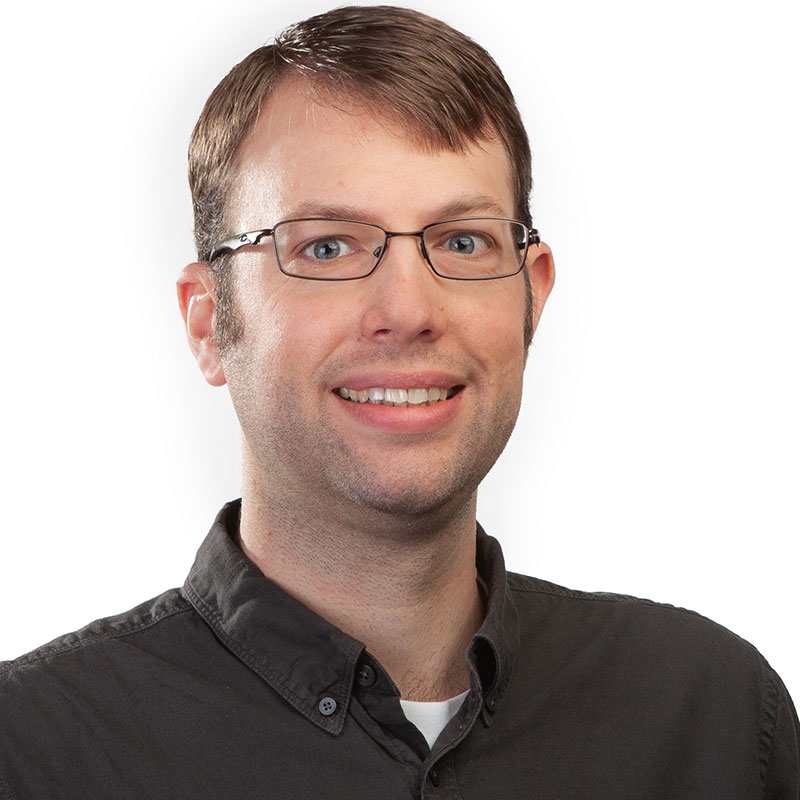 MYLES GRIMM
Associate Creative Director ‑ Digital
When he's not climbing mountains on his bike, he's climbing ladders in the creative world. Myles' start as an Interactive Designer led him to the User Interface Design Supervisor role and then to Senior Art Director. It wasn't long before he shifted gears again and became the Associate Creative Director of Digital at Jackson where he collaborates with the interactive team to create digital solutions for our clients. We have a feeling he hasn't reached his peak yet!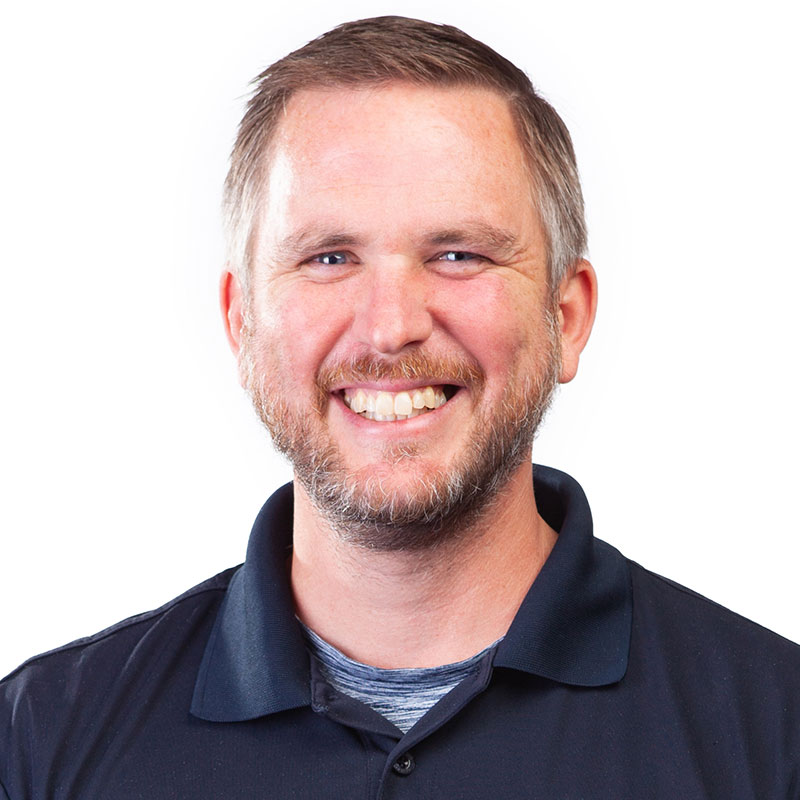 NATE HUNT
Program Director
There's not much Nate hasn't done at Jackson. While he is currently serving as the Program Director, he has had roles as the IMSA Tire Inventory Manager, the Program Manager for the Volvo Construction Equipment Tour and the Program Manager/Lead Demo Motorcycle leader for BMW Motorrad, and that is just the short list. He was even selected as an Up and Comer in the Off-Road Motorsports Hall of Fame, but that is much less impressive than his ping‑pong skills.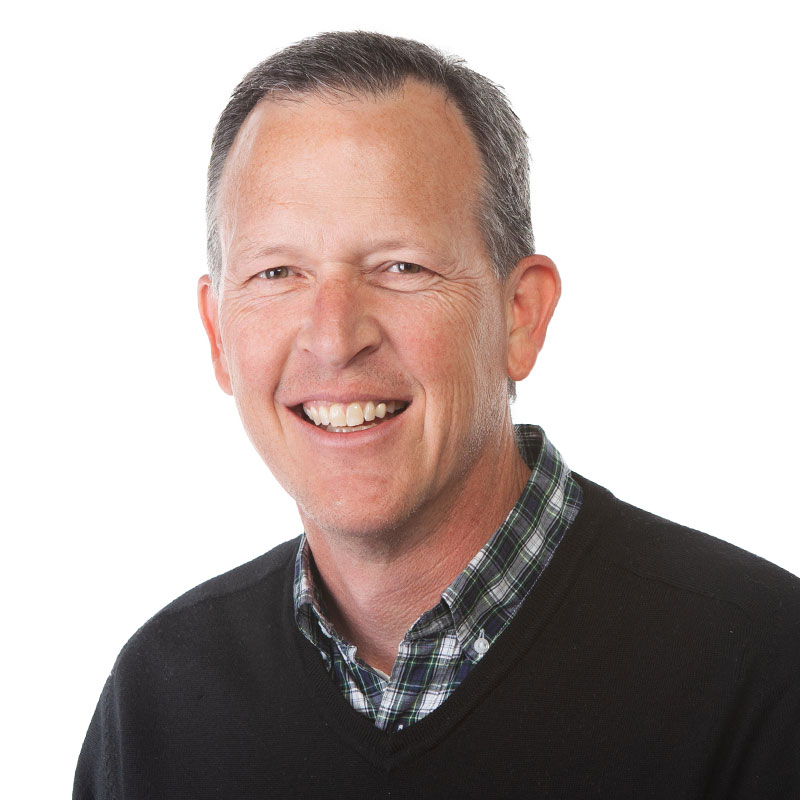 SCOTT TAYLOR
Vice President, Motorsports Marketing
Scott has held financial executive roles with Coldwell Banker Caine, IMI Resorts and The Cliffs Communities and has been a CPA since 1992. Most likely, you cannot outthink Scott. And you most definitely cannot outrun him. Scott has completed more than 35 triathlons, including four Half Ironman distances. Fun fact (for us, not him): Scott once shattered his collarbone while filming a commercial as the "body double" for professional cyclist George Hincapie.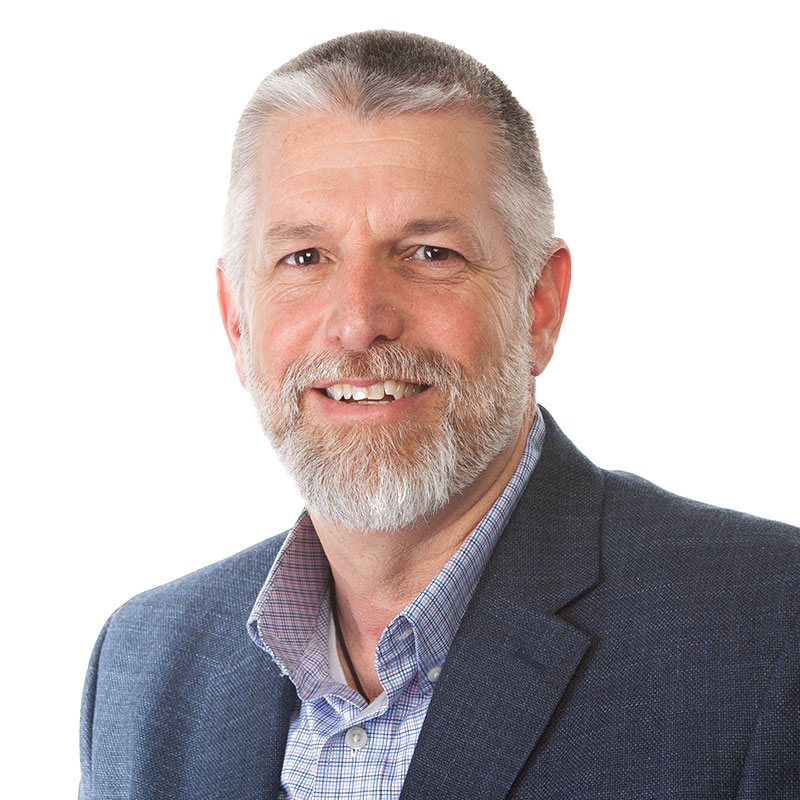 TODD STEEN
Executive Director, Business Development
Todd is one of our many gear heads and has more than two decades of experience helping clients trackside. Prior to joining Jackson, Todd managed BFGoodrich Tires Motorsports, after which he led a variety of motorsports programs for his own clients for more than five years. His knowledge of mobile marketing, motorsports and sponsorship activation has helped clients, such as Volkswagen, Scion and Mazda leverage their involvement with both automotive and brand enthusiasts. In addition to having a love for things that go zoom, Todd has a passion for the outdoors and serves on the board of a non-profit men's ministry that does 60-70 hunting and fishing retreats each year.
OUR CLIENTS
All of our clients have three common challenges. They are in very competitive markets, face difficult marketing challenges and must get the most out of every project's budget. That goes for household names such as BMW, Michelin and The Harlem Globetrotters—and for specialty brands like Trijicon, Hawk and Lenco.
OFFICES