HAWK PERFORMANCE
REBRANDING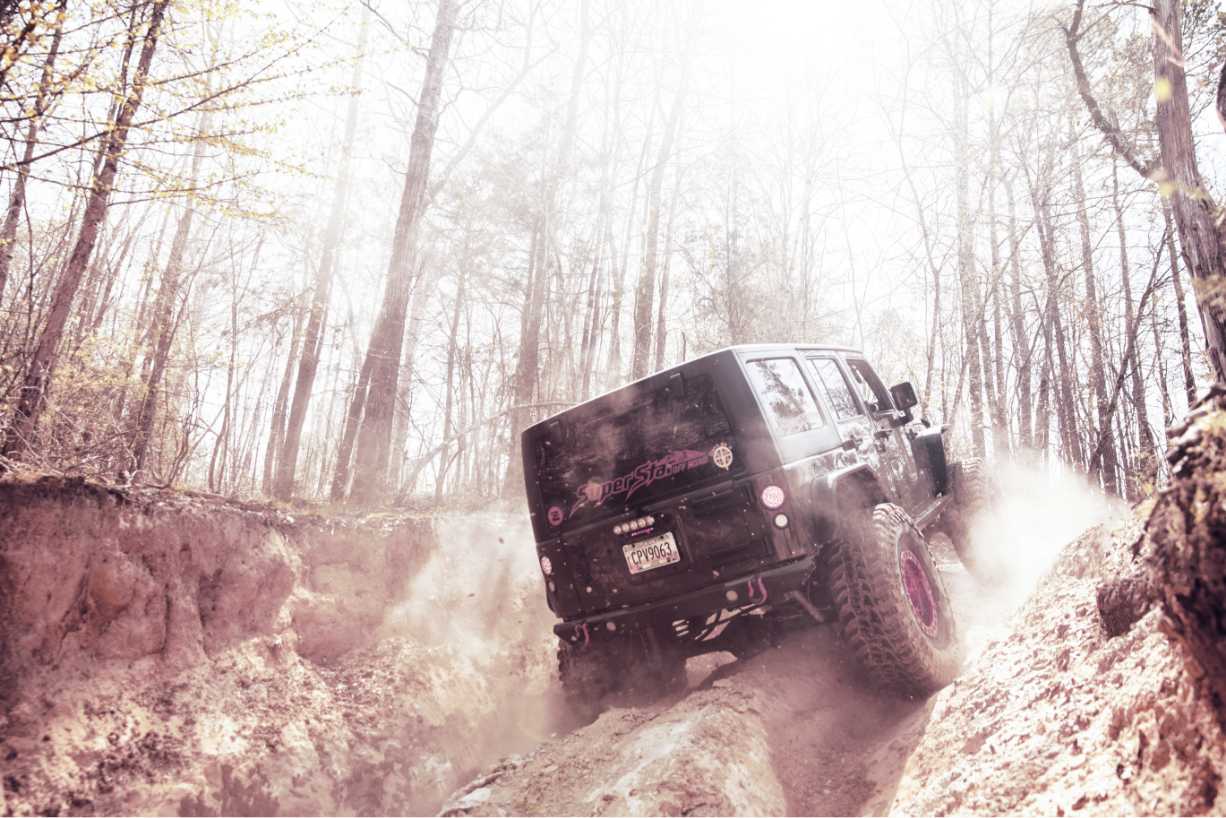 OPPORTUNITY
Hawk had already made a name for itself in the racing world, and now they wanted to expand their brand to target street vehicles, particularly a new market: light trucks, SUVs and Jeeps. The task we had before us was to redefine performance brakes in a way that not only resonated with everyday drivers, but also convinced them a brake upgrade was worth the investment.
There were going to be a lot of moving parts here, but the one thing we knew right away was that we'd measure the success of this campaign against two metrics—overall website traffic growth and sales numbers.
IDEA
Now it was go-time. We dove in headfirst to create an aggressive marketing campaign. Brand positioning was step 1. We needed to appeal to a new audience, but we weren't about to lose Hawk's core market in the process. We identified the brand's unique advantages, key messages, even its tone and personality.
We updated the brand's look and feel with the client right by our side, inspired heavily by new photography and a video that came out of a Jackson-directed photoshoot. From there, our designers and writers developed new creative and messaging, which we used to launch paid advertising and social media campaigns, design new packaging and create print ads. We also updated the website to support our digital marketing efforts.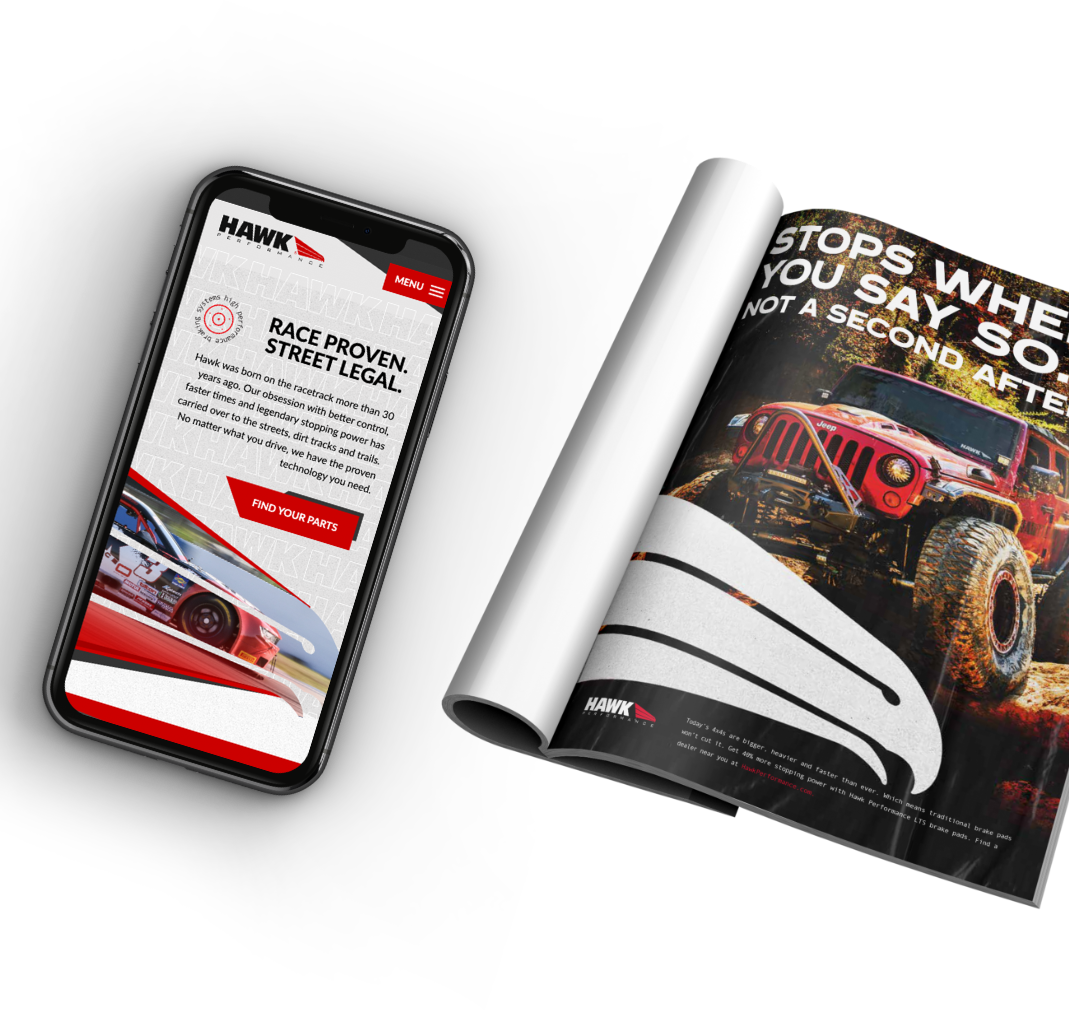 THE RESULTS
BY YEAR-END, WE SAW A LOT OF NUMBERS WE LIKED.
Organic searches for Hawk increased 16% and drove 11% more website sessions
Traffic from social media increased 200%
Sessions attributed to paid media advertising drove over 33K new users to the website
The website had grown 53% in Sessions, 64% in Users and 65% in New Users
Safe to say, the campaign was a success. And while every good marketer knows we can't live and die by website traffic, it's still a good pulse check. Our collaboration with Hawk helped the brand reach new audiences, grow the performance brake category among those audiences and increase brand awareness.
It's also safe to say we all geeked out a little when Hawk reported double-digit sales growth in their light truck and SUV product sales that year.