HARLEM GLOBETROTTERS
BRANDING
WHEN YOU HAVE A CHANCE TO WORK WITH A GLOBAL, ICONIC BRAND LIKE THIS, YOU JUMP. EVEN IF YOUR VERTICAL IS A COUPLE OF INCHES.
90+ YEARS. 122+ COUNTRIES. 25,000+ GAMES WON. THE HARLEM GLOBETROTTERS ARE ONE OF THE MOST AMAZING BRANDS IN THE HISTORY OF MARKETING. THEY'RE AMAZING ATHLETES, ENTERTAINERS, MAGICIANS AND AMBASSADORS OF FUN AROUND THE GLOBE.
WITH 350+ SHOWS AROUND THE WORLD, THEY NEED A TEAMMATE WHO CAN HELP THEM WITH BRANDING AND LOCALIZATION.
LOCALIZATION & BRANDING
JACKSON HELPS HARLEM CREATE 3,000+ MARKETING COMMUNICATION PIECES FOR 350+ SHOWS EACH YEAR, WHILE WORKING WITH 40+ CLIENT CONTACTS SPREAD THROUGHOUT AMERICA. IF YOU'RE FAMILIAR WITH HERDING CATS, THEN YOU KNOW THE EFFORT REQUIRED TO CREATE CONSISTENT, IMPACTFUL MESSAGING.
We helped create new advertising materials (look and feel and content) and then turned an old-fashioned email- and paper-ordering process into a lean, mean online ordering platform that gives each marketing director their choice of creative. We helped eliminate confusion, guarantee speed-of-delivery and create consistent messaging that lets the Globetrotters look as great as they play.
VIDEOS
DID YOU KNOW THAT YOU CAN MEET AND GREET THE HARLEM GLOBETROTTERS BEFORE EACH GAME? YOU CAN. AND IT'S AWESOME.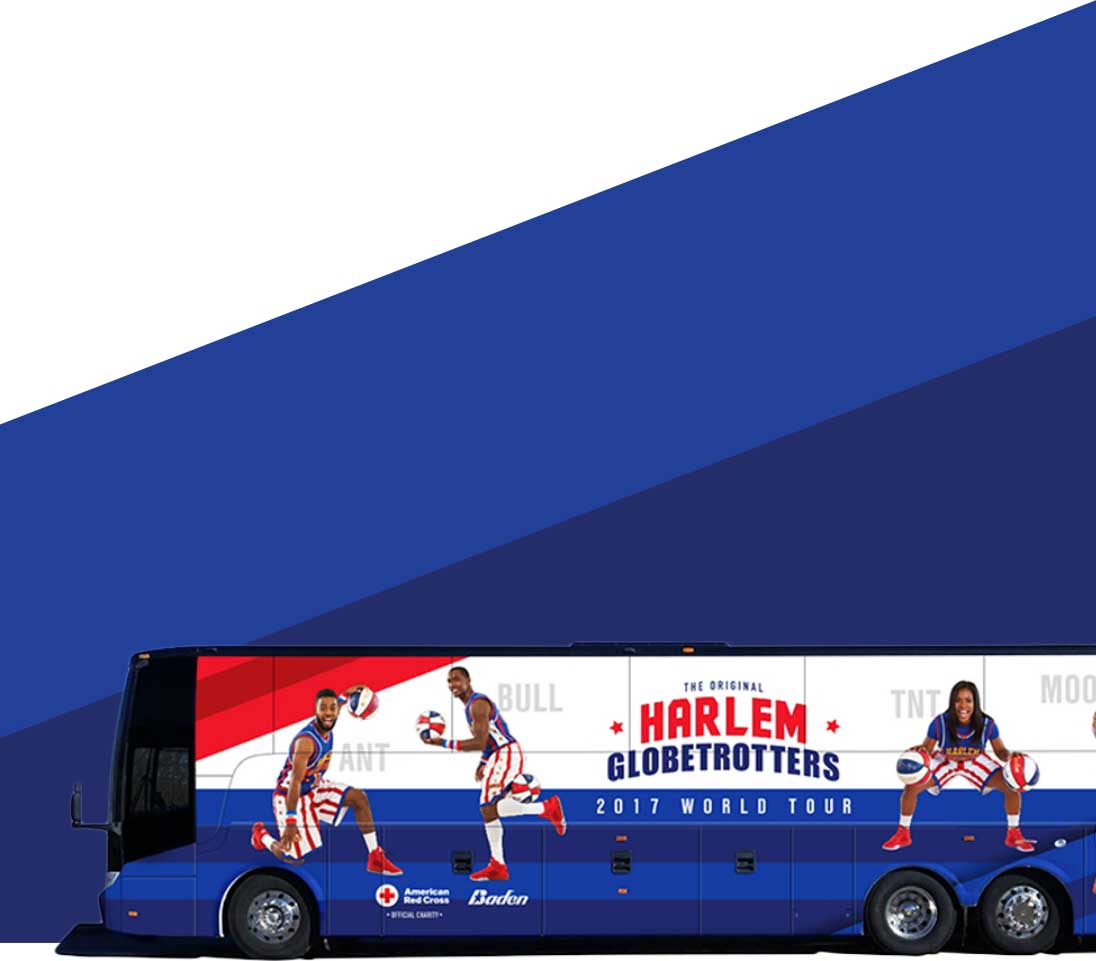 BUS WRAP
JACKSON HELPED SKIN THE OFFICIAL BUS OF THE HARLEM GLOBETROTTERS. LIKE THE STARS THEMSELVES, THE BUS NEEDED TO STAND OUT IN A CROWD.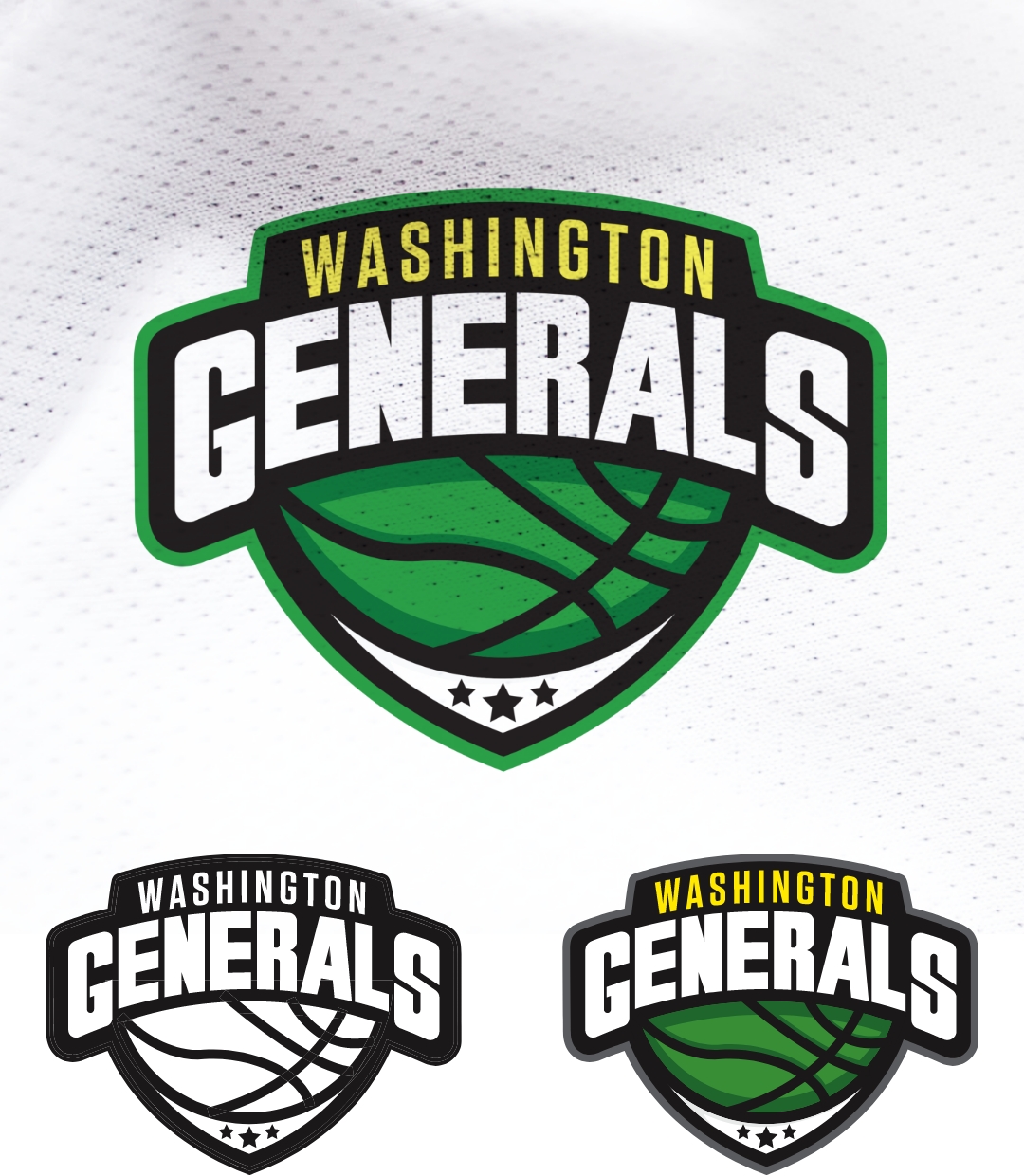 LOGO CREATION
THE WASHINGTON GENERALS ARE 1-2,495 AGAINST THE HARLEM GLOBETROTTERS. CONSIDER THEM "LOVABLE LOSERS." JACKSON WAS ASKED TO REIMAGINE THEIR LOGO TO PRESENT THEM AS ATHLETES THAT TRY REALLY, REALLY HARD, BUT JUST CAN'T GET OVER THE HUMP.