BFGOODRICH TIRES
KO2 EVENT
BFGOODRICH TIRES CONQUERS BAJA AND SOCIAL MEDIA WITH EASE.
OPPORTUNITY
AUTOMOTIVE ENTHUSIASTS LOVE TO DRIVE. OF COURSE. BUT THEY ALSO LOVE TO SHARE THEIR EXPERIENCES AND OPINIONS ON FORUMS, REVIEWS AND MAGAZINES.
BFGoodrich® Tires wanted to prove to this audience—some of the most influential people in the light truck industry—that their new BFGoodrich® All-Terrain T/A® KO2 tire, their "Toughest All-Terrain Tire Ever," came with serious traction and toughness.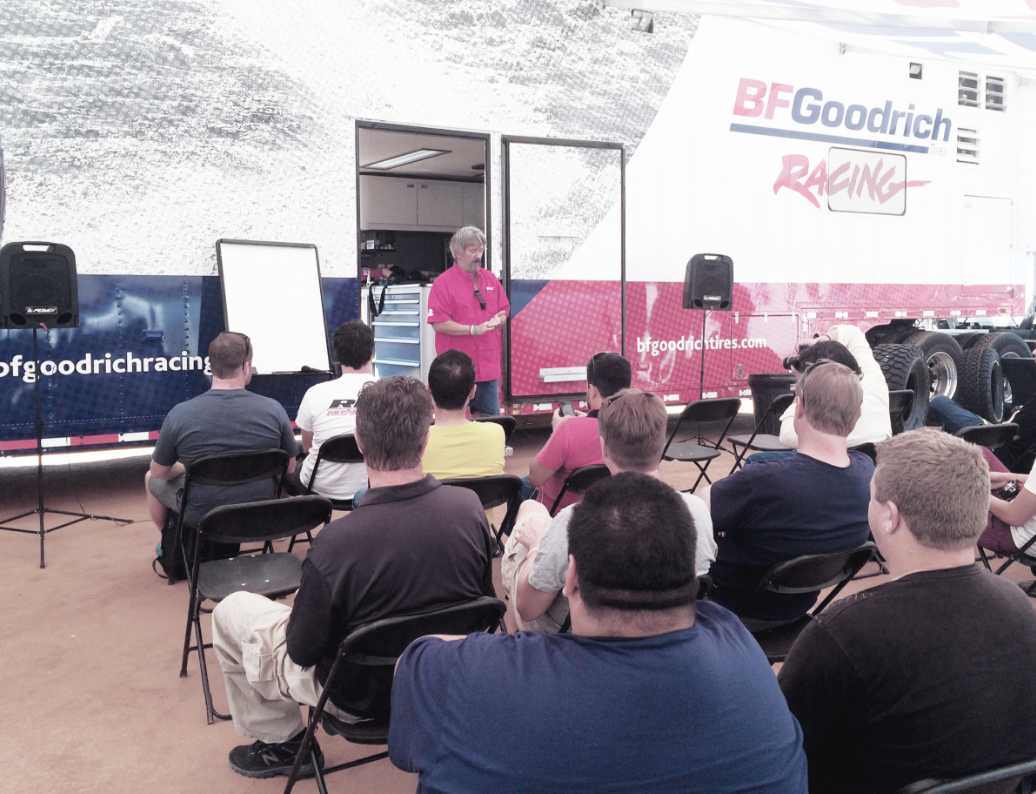 IDEA
IN 1976, BFGOODRICH TOOK ITS ORIGINAL ALL-TERRAIN T/A TIRE TO THE BAJA DESERT TO DEVELOP THE TOUGHEST ALL-TERRAIN TIRE IN THE MARKET. THIRTY-EIGHT YEARS LATER, IT SEEMED THE PERFECT LOCATION FOR THE NEW LAUNCH.
To demonstrate the toughness of the new BFGoodrich KO2 tire, Jackson planned, produced and executed an event in which media guests conquered the most grueling terrain on "Playground Earth."
OUTCOME
WITH MORE THAN 90 MILLION IMPRESSIONS AND 100% POSITIVE SENTIMENT, THE EXPERIENTIAL RIDE AND DRIVE WAS AN "UNFORGETTABLE EXPERIENCE" AND A SMASHING SUCCESS.
During the launch event, BFGoodrich tracked 1,073 pieces of social content being shared using the hashtags #BFGPLAY and #KO2. And this quote from a guest says it all: "There are many events but few adventures in our jobs. I am an old man and have witness[ed] many things that I continue to talk about years later. This is another one of those events, and for the younger journalists out there participating, this will be a keystone event they will never forget and compare everything else to."