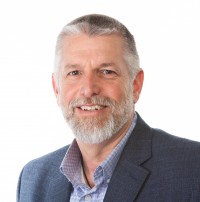 Jackson Marketing, Motorsports & Events, a fully integrated marketing, communication and events agency, is pleased to announce that Todd Steen, Executive Director of Business Development, has been selected as Chair-Elect of SEMA's Wheel & Tire Council (WTC). SEMA, or Specialty Equipment Market Association, is a national trade organization representing the $44.6-billion automotive aftermarket industry.
The WTC was created to educate and support companies with a business focus on the tire and wheel industry—from manufacturers and importers through distributors, tire and wheel dealers to service providers. As Chair-Elect, Steen will help guide the council in identifying and addressing industry challenges, promote awareness of best practices and innovation, and provide strategic direction for the council as a whole.
"I truly look forward playing a part in shaping the strategy and future of the WTC," said Steen. "Serving in a leadership role with the Council is a tangible way to give back to an industry that has provided me—and so many others—with an immensely rewarding career," he continued.
Steen's term will run through 2021 and will be followed by a 2-year term as Chair. Once his term is complete, he will serve as Counsel to the incoming Chair and Chair-Elect.
Steen has more than 20 years of experience in the automotive and motorsports industry and a 20-year history of participation in SEMA events. He previously was elected to the WTC's Select Committee, where he has served since 2017. At Jackson, Steen oversees the agency's business development operations and leads training programs for Jackson's clients.
About Jackson Marketing, Motorsports & Events
Jackson Marketing, Motorsports & Events is a fully integrated marketing communication and events agency offering marketing consulting and strategy, branding, digital marketing, content and public relations, events and tours and dealer marketing. Awarded "Agency of the Year" by BMA Carolinas and named a 2015, 2016 and 2017 "B2B Top Shop" by Chief Marketer magazine, Jackson partners with a host of blue-chip brands including Michelin, BFGoodrich Tires, BNSF Railway, Sage Automotive Interiors, Trijicon Aiming Solutions, Find Great People, Bob Jones University and Habitat for Humanity. For more information about the company or its locations in Greenville, SC, and San Diego, CA, visit www.jacksonmg.com.