GREENVILLE, SC & SAN DIEGO, CA (August 1, 2019) – Jackson Marketing, Motorsports & Events, a fully integrated marketing, communication and events agency, is pleased to announce that Garrett Catalano has joined the company as Dealer & Product Portfolio Manager serving Jackson's motorsports clients.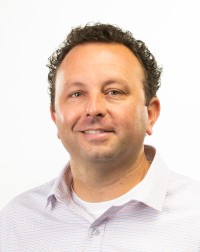 Based out of the San Diego, CA office, Catalano's responsibilities will include managing and growing Jackson's product sales and service offerings, including those geared toward the off-road enthusiast consumer market. He will also support new product launches, events and marketing initiatives.
Catalano has more than 20 years of experience in the tire business, including ownership of "Offroad Tire Guy Inc.," which he founded in 2015. Previously, Catalano spent more than 17 years with Discount Tire Company, where he focused on improving efficiencies and streamlining processes while enhancing customer service at stores across San Diego County.
"Over the last two decades, Garrett has combined an extensive knowledge of the industry with his passion for the people within it to carve out a unique position for himself in the marketplace," said Ryan Thomas, Jackson's West Coast General Manager. "We look forward to adding his unique skill sets to Jackson's motorsports portfolio," Thomas added.
###
About Jackson Marketing, Motorsports & Events
Jackson Marketing, Motorsports & Events is a fully integrated marketing communication and events agency offering marketing consulting and strategy, branding, digital marketing, content and public relations, events and tours and dealer marketing. Awarded "Agency of the Year" by BMA Carolinas and named a 2015, 2016 and 2017 "B2B Top Shop" by Chief Marketer magazine, Jackson partners with a host of blue-chip brands including Michelin, BFGoodrich Tires, BNSF Railway, Sage Automotive Interiors, Trijicon Aiming Solutions, Find Great People, Bob Jones University and Habitat for Humanity. For more information about the company or its locations in Greenville, SC, and San Diego, CA, visit www.jacksonmg.com.