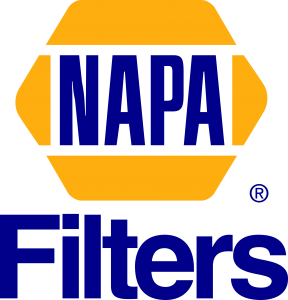 Jackson Marketing, Motorsports & Events, South Carolina's second- largest integrated marketing communication and events agency, has been named agency of record for the NAPA Filters brand.
As agency of record, Jackson will provide comprehensive services for the marketing and sales of NAPA Filters nationwide, including strategy, branding, trade show support, channel marketing, training, and video production. NAPA Filters is a private label brand of the MANN+HUMMEL Group, a leading global expert for filtration solutions for automotive, industrial, as well as clear air & water applications.
NAPA Filters has set the standard for filtration since 1966, when it introduced its first-ever NAPA-branded product. Over 50 years later, NAPA Filters remains a trusted leader in filtration, providing a wide variety of high-quality oil, air, fuel, cabin and industrial filters for passenger vehicles, trucks, heavy-duty equipment and industrial equipment.
"After having the same agency for over 17 years, the search we conducted was more challenging than our team would have imagined," said Paul Kortman, Brand Manager for NAPA Filters.  "All of the agencies that underwent the interview process brought many new ideas and concepts to take our marketing and branding to the next level. In the end we choose Jackson due to their broad range of skills, services and, ultimately, their unique vision that will propel the NAPA Filters brand into even greater success."
Jackson President and CEO Darrell Jackson called it a privilege to be named the agency to represent such a well-known and trusted automotive brand.
"Whether you perform maintenance on your personal vehicle or buy filters for a fleet, you've certainly heard of NAPA KNOW HOW," Jackson said. "We're very excited to be working with NAPA Filters, a brand long known for its commitment to quality and innovation."
About Jackson Marketing, Motorsports & Events
Jackson Marketing, Motorsports & Events is a fully integrated marketing communication and events agency offering marketing consulting and strategy, branding, digital marketing, content and public relations, events and tours and dealer marketing. Awarded "Agency of the Year" by BMA Carolinas and named a 2015, 2016 and 2017 "B2B Top Shop" by Chief Marketer magazine, Jackson partners with a host of blue-chip brands including Michelin, BFGoodrich Tires, BNSF Railway, Harlem Globetrotters, Sage Automotive Interiors, Trijicon Aiming Solutions, Find Great People, Bob Jones University and Habitat for Humanity. For more information about the company or its locations in Greenville, S.C., and San Diego, Calif., visit www.jacksonmg.com.
About NAPA Filters
Launched in 1966 NAPA Filters was the first-ever branded product sold under the NAPA name. NAPA is the world's largest distributor of light and heavy-duty filters in the automotive aftermarket, serving domestic and import vehicles sold in the U.S., as well as heavy equipment and industrial hydraulic applications. NAPA Filters are sold exclusively through NAPA AUTO PARTS stores. For more information, visit www.NAPAFilters.com.