Direct Media Buying vs. Programmatic Buying
Thursday, June 26, 2014 David Jones Categories: Advertising
Not so long ago, B2B marketers like you were spending most of their ad budget on well-established magazines like Top Plant and Popular Mechanics. Then you and other B2B marketers started allocating funds for online-display advertising. Now you're hearing about programmatic buying and you're wondering whether the "Amazon" approach of programmatic buying is a good fit for your B2B marketing.
In this blog post, we'll briefly cover the "pros" and "cons" of direct media buying versus programmatic buying.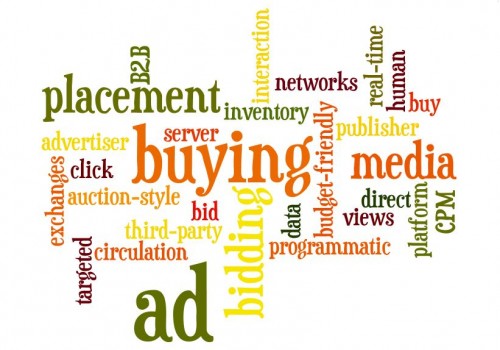 Direct Media Buy
"This term hinges on the human interaction of negotiating, buying and placing ads. There is a deep level of integration, carefully chosen outlets and verified circulation and views." – JMG
With direct buying, the marketer buys ad space directly from publishers or ad networks. Similarly, in a direct agency buy, your media buying/advertising agency buys ads directly from the publishers or ad networks.
It fits B2B media buying needs by having no monthly minimums, plus the ability to negotiate added value and lower rates.  Another bonus is advertisers typically receive preference for press opportunities.
Pros:
negotiations for better rates
based on relationships and human interaction
targeted placement
reliable circulation, audience and views
deep integration
can buy in bulk
no minimum buys
still the best buying option for tentpole events and all TV and radio programming
Cons:
higher CPM (cost-per-thousand impressions)
Programmatic Buying
"The term covers a wide range of technologies that have begun automating the buying, placement and optimization of advertising, replacing human-based methods like phone calls, faxes and, yes, three-martini lunches." – AdAge
Programmatic buying is simply a computer-generated, automated ad buying process. It's software that allows the media buying process to be productive, optimized and instantaneous.
It fits B2B media buying needs by targeting per geographics, industries and behavior. Programmatic buying has the added perk of search retargeting and site retargeting.
Pros:
targeted placement
more productive
digital delivery
auction-style bidding
lower CPM
Cons:
loosely-controlled
ad fraud
minimum buys exclude small budgets
lack of deep integration
still experimenting with programmatic in the movie and TV ad industry
Programmatic buying is growing in popularity among marketers, as the technology is slowly being accepted and implemented among publishers. However, experts doubt B2B marketers will ever use programmatic buying for 100% of their ads. There are still too many situations that call for direct media buys.
The world of programmatic marketing isn't the proverbial bed of roses. According to an April 2014 study by STRATA, a mere "12% of US senior ad agency executives said they trusted programmatic buying to properly or accurately execute their ad orders."
What about you, B2B marketer? How will you buy your ads?