TRIJICON

24 DAYS OF ACOG


ONLINE CONTEST
HOW DO YOU CELEBRATE THE ONE-MILLIONTH PRODUCTION OF THE GREATEST OPTIC IN THE HISTORY OF THE U.S. MILITARY (OUR WORDS)? YOU GO BIG.
OPPORTUNITY
THE TRIJICON ACOG IS LEGENDARY. IMAGINE AIR JORDANS. OR THE FORD MUSTANG. IN THE FIREARMS INDUSTRY, THE ACOG IS THAT REVERED. SO WHEN TRIJICON TOLD US THEY WERE PRODUCING THE ONE-MILLIONTH TRIJICON ACOG 4X32 BAC (THE EXACT ONE THE MILITARY HAS TRUSTED FOR DECADES), WE COULDN'T HELP BUT RUB OUR HANDS TOGETHER SLOWLY AND UTTER, "YESSSSSSSS."
We narrowed 50+ ideas down to 20, then 10, then five. And those five ideas had to be measured against the following goals: Excite the industry, grab consumer and dealer attention, be cost-efficient, capture future potential leads, incorporate a rebate and (ideally) include other industry partners.
IDEA
The idea that resonated with everyone—other than giving every Jackson associate a free ACOG—was a consumer contest that ran for 24 straight days (playing off the 24/7 nature of the product and the U.S. Military personnel who trust it)...which then culminated with a 24-hour extravaganza on the last day of the contest.
Trijicon worked with their industry partners (Smith & Wesson, KRISS USA, etc.) to find the daily prizes, and Jackson helped create the contest ins and outs, which included the following and consisted of pre-event, event and post‑event:
A microsite to house the contest and showcase the ACOG
Contest rules and regulations (with an outside vendor)
In-store POP to excite consumers
Contest digital advertisements and forum posts
Dealer communications
Social media content (including partnership content)
Contest posters
Participant communications
IF YOU'VE EVER SEEN ONE OF THOSE POLICE WALLS WITH STRING, YOU'LL UNDERSTAND THE INSANE MACHINATION OF CREATING A 24-DAY CONTEST FOR HUNDREDS OF THOUSANDS OF PEOPLE. LUCKILY, THE CONTEST WAS ON TARGET.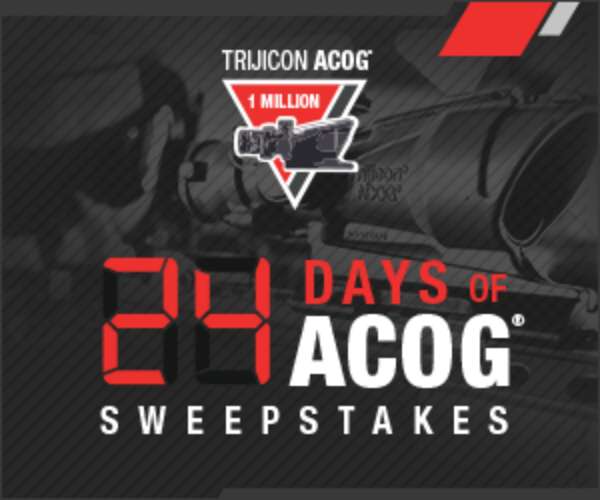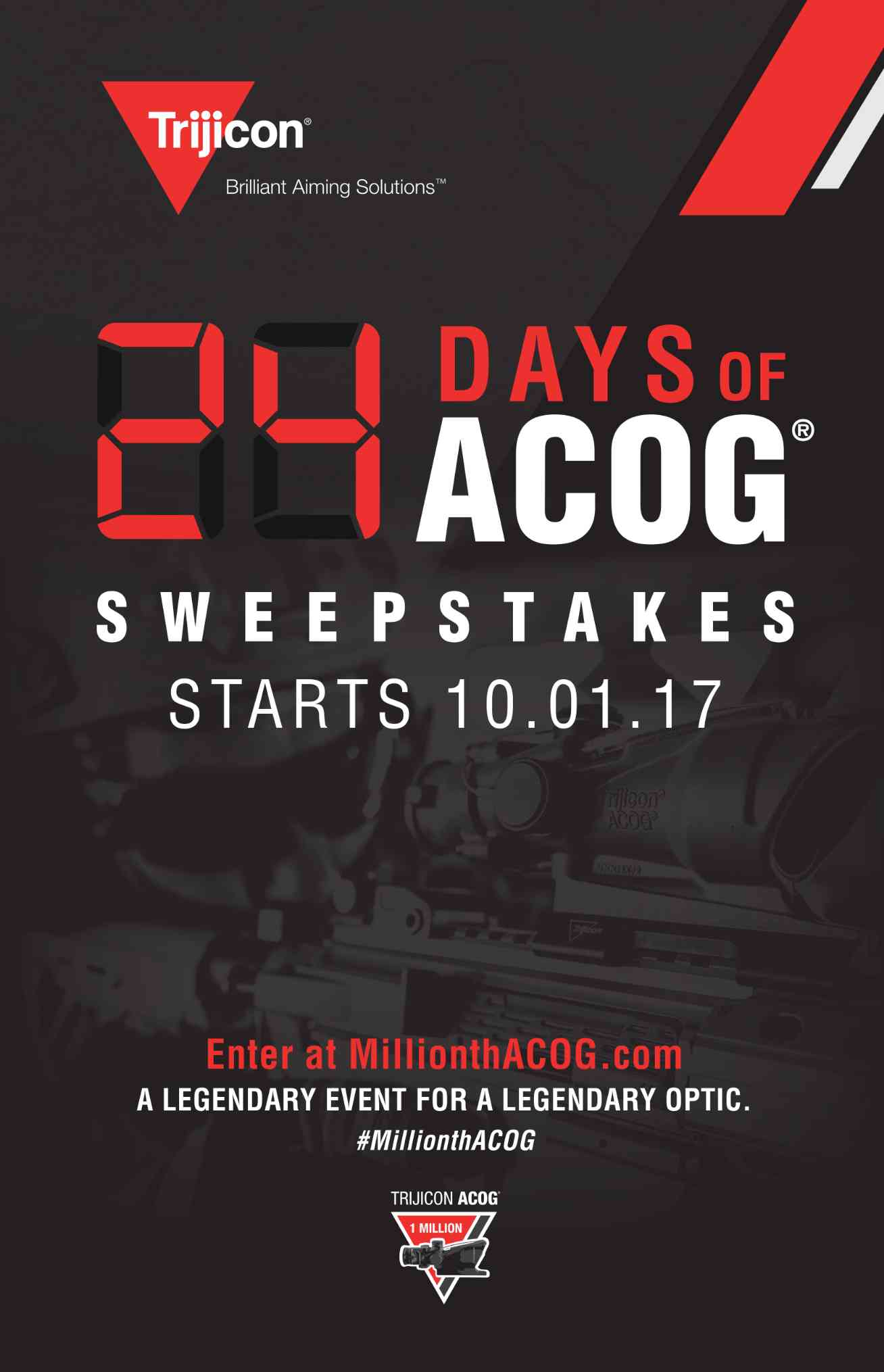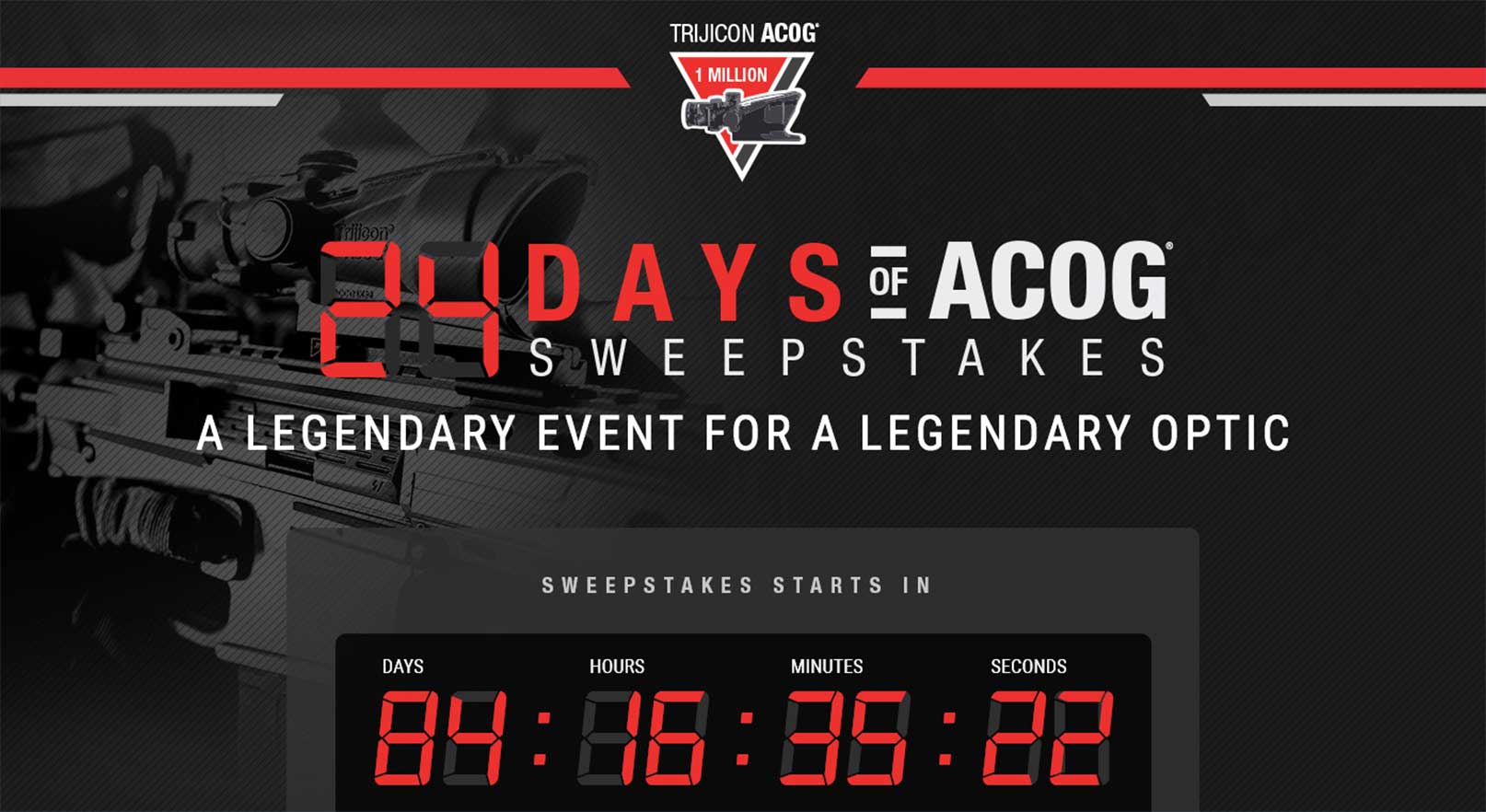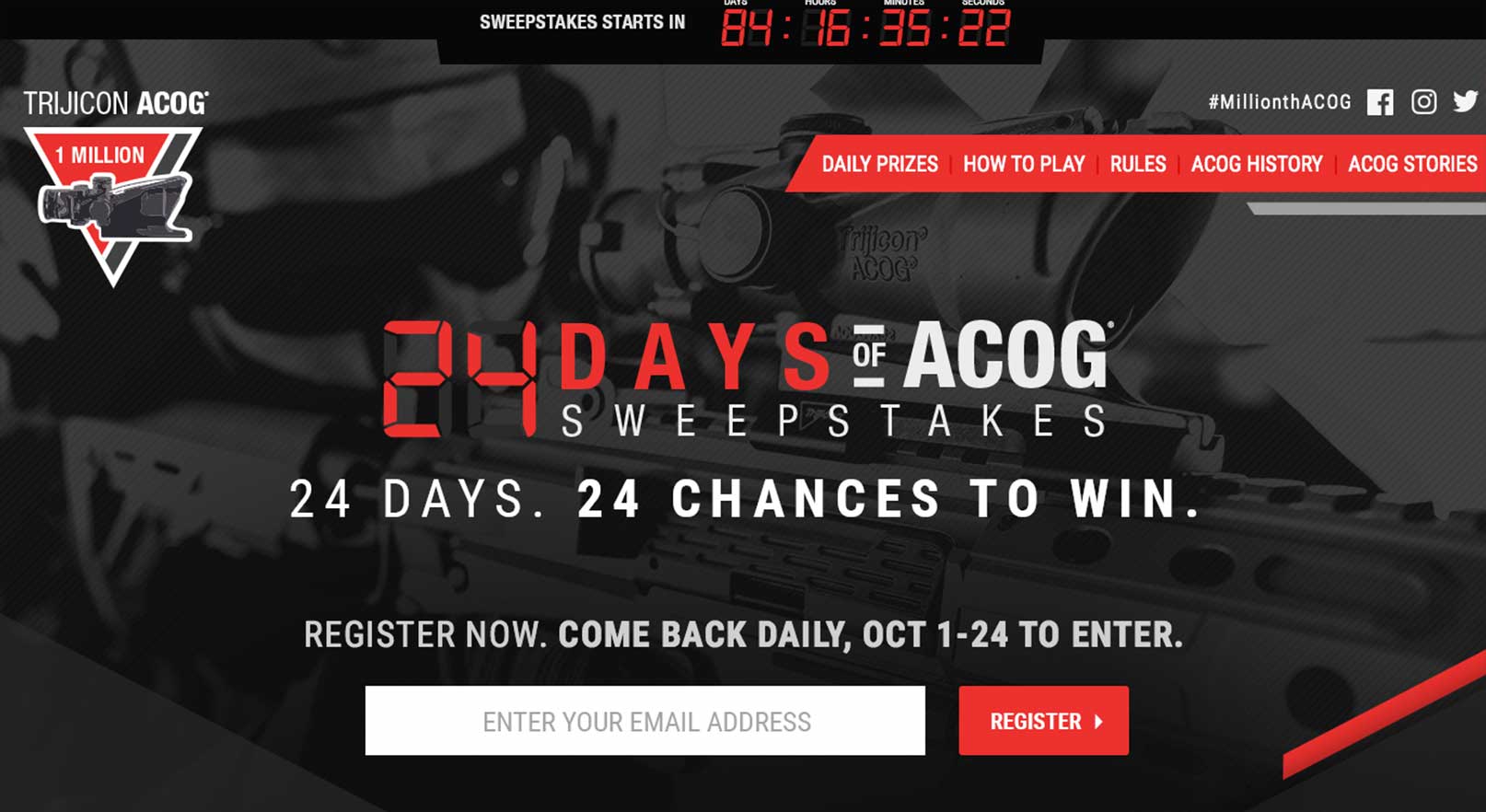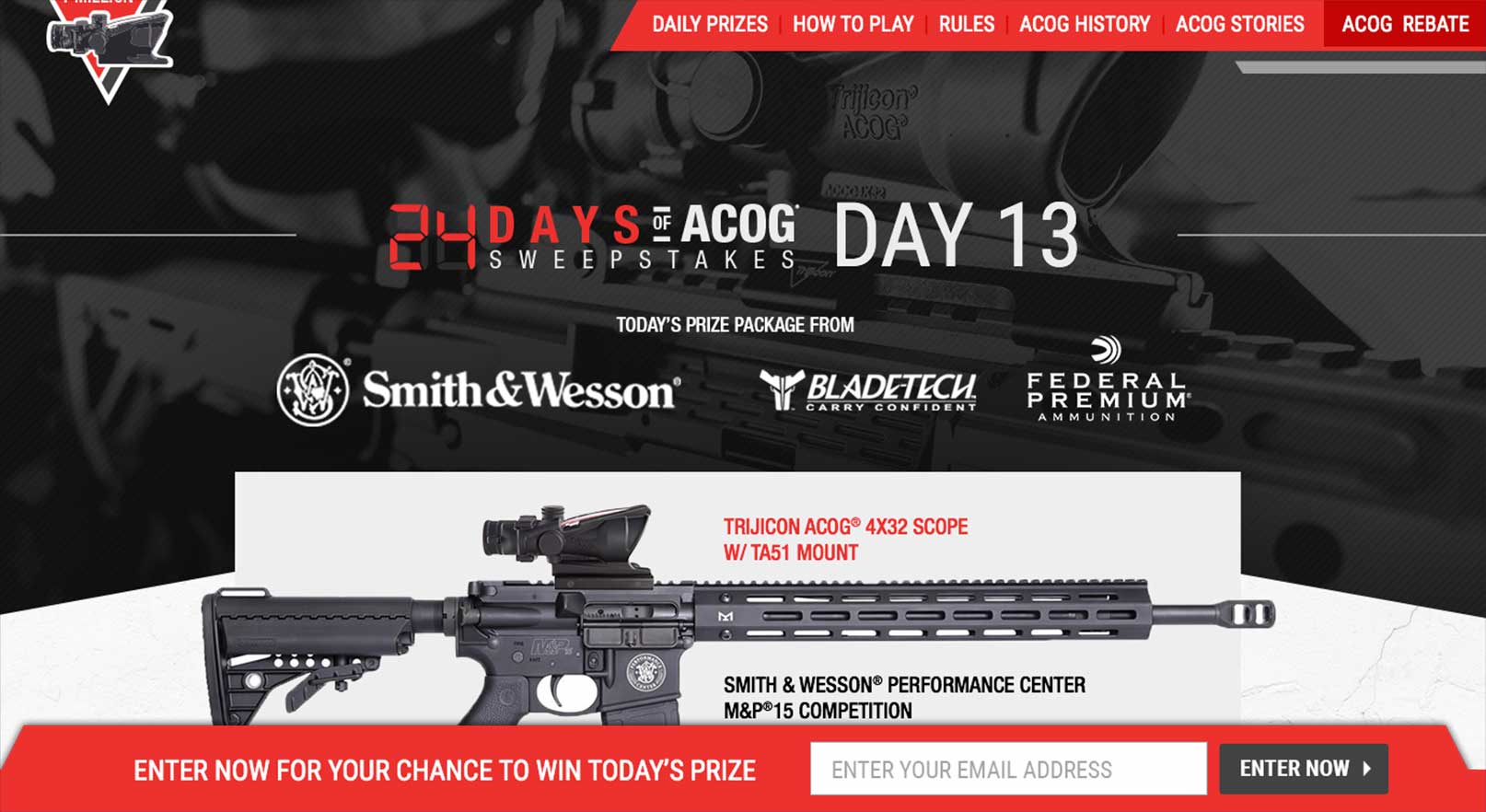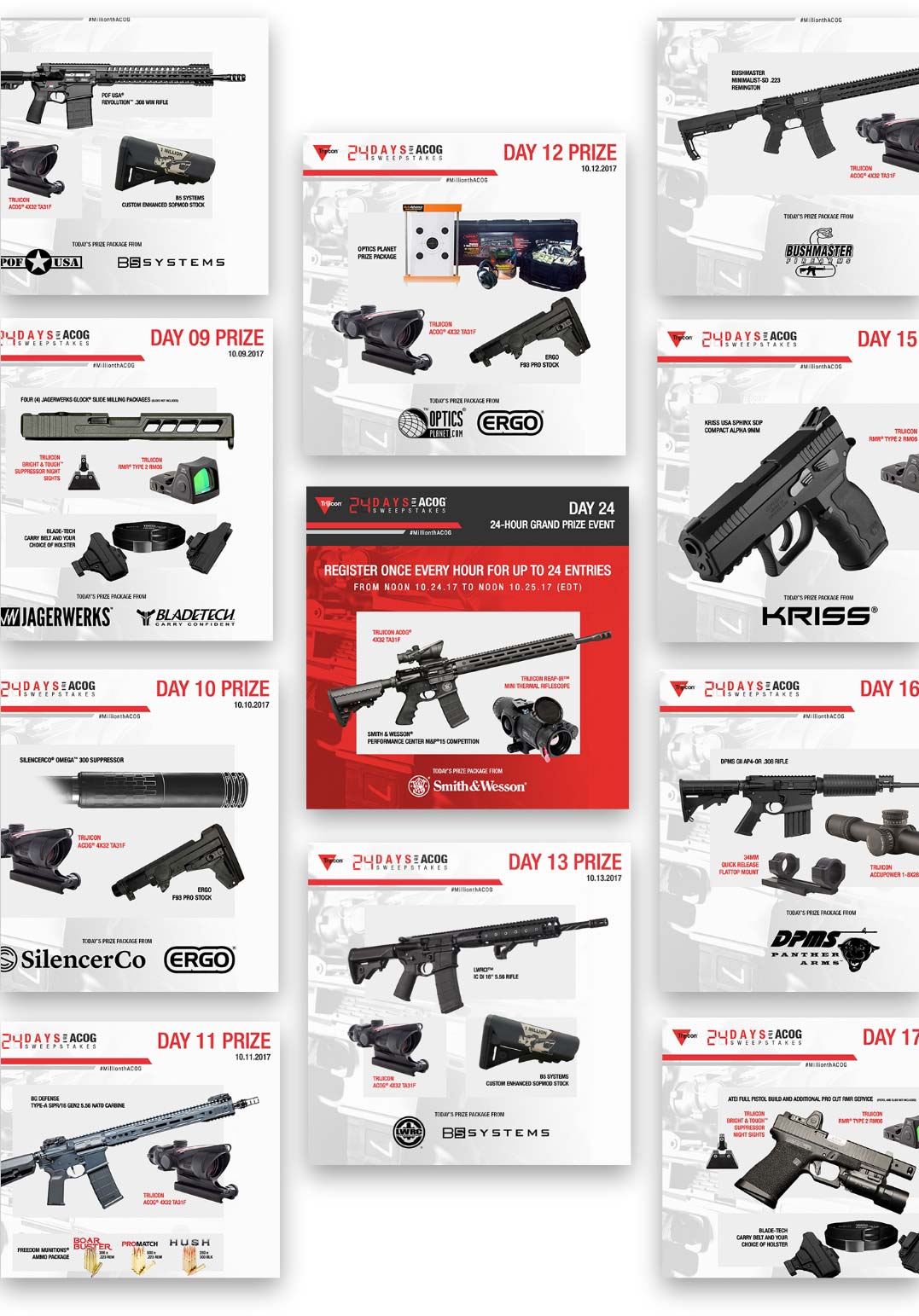 OUTCOME
THE CONTEST GOAL WAS 10,000 UNIQUE CONTEST ENTRIES AND 500,000 TOTAL SOCIAL MEDIA IMPRESSIONS, ALL WITHOUT PAID MEDIA SUPPORT THROUGHOUT THE CONTEST. WE BLEW BY GOAL #1 ON DAY THREE.
THE RESULTS
65,000
UNIQUE CONTEST ENTRIES OVERALL
890,000
MICROSITE TOTAL SESSIONS
21,000
AVERAGE DAILY SUBMISSIONS
+17,000,000
SOCIAL MEDIA IMPRESSIONS