Why CES 2014 Excites Marketers
Wednesday, January 8, 2014 David Jones Categories: Creativity, Marketing
I'm not a technology guru – in fact, my college kids call me a "techno-tard" behind my back. (But I get the last laugh. What they don't know is by copying them I'm learning rather quickly.)
For any successful marketer, staying on top of technology is a must. So, when I received the 2014 International Consumer Electronics Show (CES) Attendee Guide, it definitely piqued my interest. Although I'm not attending this year, I couldn't help but think of the energy of 150,000 attendees and 3,200 exhibitors. The technology, the demonstrations, the speeches – all of it would be an exciting way to start the new year.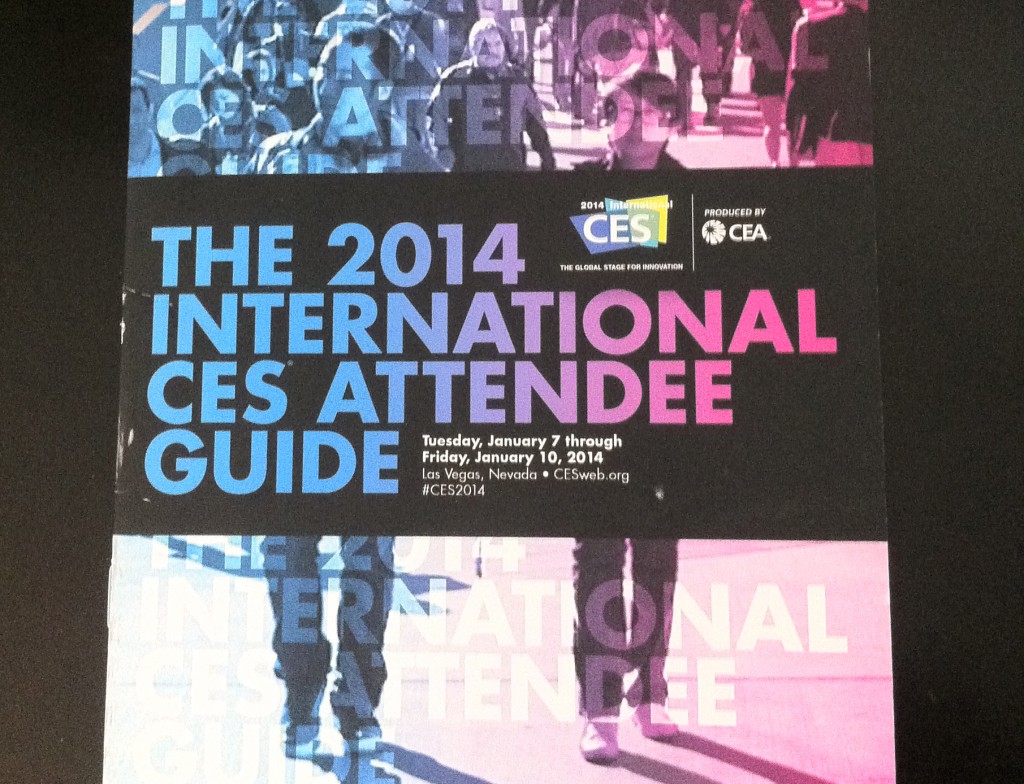 While I don't know what exactly is being unveiled in the TechZones, I do have a few insider tips. Armed with that knowledge, I'd like to make a few applications to how the latest tech innovations will change marketing.
The attendee guide boasts: "the 2014 International CES will showcase innovations ranging from mobile technology to robotics, games and 3D printing." Marketing will greatly benefit from many of these innovations.
Ultra HD 4K TVs, introduced at CES 2013 and improved at CES 2014, aren't marketing game changers. As CNET reported, "The flood of TVs with higher resolution than 1080p is inevitable." Just as HD wasn't a boost for marketing, Ultra HD won't make much of a splash for marketers (although I will appreciate it as a sports junkie).
So if huge high-res TVs don't excite us, what does? The Internet of Everything.
Internet of Everything
From appliances to sports gear to cars, every gadget known to humans must be better with web capability. And if CES 2014 teaches us anything, it's that soon most appliances, vehicles, gadgets, wearables and electronics will be web-enabled. The Internet influx brings more data. More data brings more marketing opportunities.
Advertising Everywhere
With more home devices and appliances connected to the Internet, what a heyday for B2C marketers! Digital marketing will find new tools in its already growing toolbox. We'll find that ads can show up everywhere.
Recipe websites and local grocery stores could partner with your refrigerator manufacturer and serve up ads on your refrigerator display. Amazon could have direct access to your electronics and offer a myriad of ads. Nike could notify you when the soles of your running shoes are wearing thin and where to buy a new pair of your old favorites.
(Will consumers accept this type of ad infestation? Probably, if it makes their life that much easier or the cost of appliances and gadgets drop.)
This would also be a chance for B2B marketers to get creative. With the World Wide Web connecting all aspects of our lives and industries, tech innovation can build an advertiser's dream world.
Data for Everyone
Advertising won't be the only industry benefiting from the Internet of Everything. Data will be available on new levels as the Internet connects and tracks all of life – home, work and play.
With digital features that allow you to personalize your thermostat according to your household routine, control the thermostat from a mobile app and access the weather forecast, your thermostat alone will be churning out gigabytes of data each year. Not to mention every other gadget, appliance and electronic device you use.
Everyone has a data cloud overhead. We produce data with every digital choice. As cloud services find new ways to store that data, marketing will continue to find new ways to mine that data.
In Conclusion
The Internet of Everything will allow for new digital marketing partnerships and we'll begin to see ads and other value-added content everywhere. With more web-enabled devices, appliances, wearables and gadgets in use, we'll be generating terabytes of new data every week. Marketing may be able to understand our customers/clients better than ever before. And B2C and B2B marketers may have new opportunities to show their creative and content development sides.