What PR Must Do to Take Leadership of Content Marketing
Friday, September 18, 2015 David Jones Categories: Public Relations
A debate is raging from Public Relations (PR) professionals to content marketing professionals to publishing companies. Who will take the lead on content marketing?
With the rise of content, PR agencies are adding content teams; content marketing agencies are popping up; and publishing companies are writing content for brands as fast as native advertising can keep up. Each of these groups brings stellar qualifications to the table.
But who should a brand hire to lead their content marketing?
While the debate rages, I would like to outline why PR deserves a seat at the content marketing table and what PR needs to do to take leadership of content marketing.
Right at the outset, the specification must be made that there is content creation, and then there is content marketing. The former is part of the latter. Similar to how bologna is the main ingredient in a bologna sandwich. Without bologna, it wouldn't be a bologna sandwich; but on the other hand, a bologna sandwich is more than just bologna.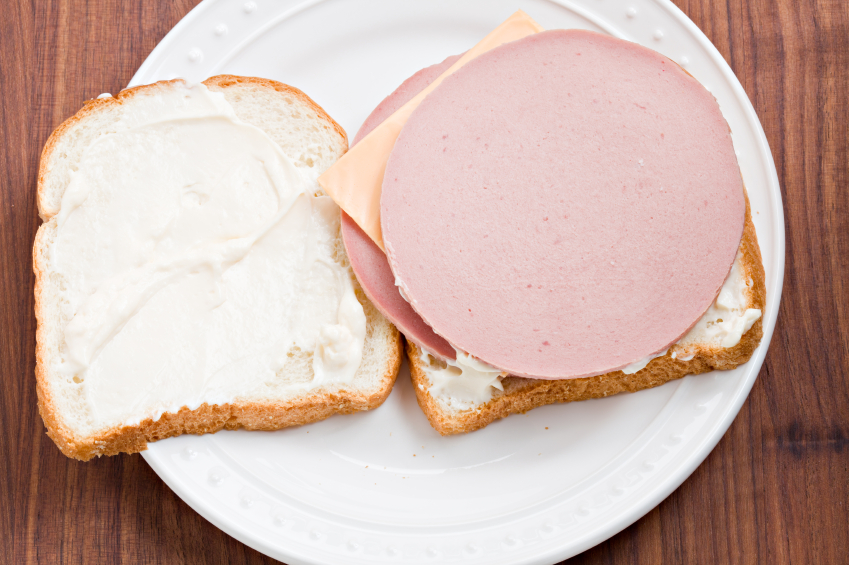 Enough about bologna. Let's talk PR and Content Marketing.
Why PR Deserves a Seat at the Table
PR has the writing and content creation skills
As others have pointed out, PR professionals have been writing and producing content long before content marketing was a buzzword. Public Relations has been rooted in content from the beginning. Pitches, press releases, bylines, blogs and syndicated content are just a few long-standing tools of the trade.
Because PR pros often carry the experience of writing like a journalist, some have suggested that PR take over the content engine. After all, branded journalism isn't a new skill for PR. With writing and creating as part of their DNA, they are able quite easily to perform the content creation side of content marketing.
PR can implement content as part of a holistic communication strategy
Even before the rise of content marketing, PR has demonstrated that they know how to implement content as part of a larger communication strategy. They have the ability to launch crisis communication plans, government relations strategies, social media marketing, media relations events— and do it all within a framework of the client's corporate communication plan. Content has always been a tool, audience has always been the focus, and strategy has lead the efforts of every good campaign. It's not a jump to admit that PR can flexibly implement content within a larger communication plan or content marketing plan.
PR can write, distribute, track and measure
Remember clipbooks? Those were the days. After PR researched and wrote, they would hit the phones to pitch, email to follow up, track published articles in clipbooks, then measure campaigns based on coverage and circulation. Sure, it's evolved since then. But the point is that PR has the ability to start, give full-court press and finish a campaign. They also have metrics, analytics and proof of value pumping through their veins.
While PR holds many of the skills needed to "seize the advantage in content marketing" as one PR professional put it, are they willing to look outside their PR model to fully embrace content marketing? Are they willing to make a few changes to earn their place at the content marketing table? Or will they stand by as someone else steps up to own the discipline altogether?
What PR Can Improve to Own Content Marketing
PR must shift their skill set and do more than just PR
Content curation, writing, editing and publishing is just the execution side of content marketing. Before pencil goes to paper or fingers hit the keyboard, PR must understand that content marketing is more than just writing. Content marketing also includes videos, graphics and infographics, promotional advertising campaigns and more. They need to move away from zeroing in on PR's traditional content process and embrace the entirety of content marketing.
PR ought to dive deeply into the client's marketing needs (not merely the PR needs)
"Solutions neutral" is a term often used at Jackson Marketing, Motorsports & Events. It means our team won't focus on any particular service but be open to any creative solution that fits the marketing need. That is the type of approach all agencies should have toward content marketing.
Often PR teams are self-defining what content marketing means for them instead of defining what content marketing should be for the client. PR teams can't just offer classic PR with a content focus. What clients need is a pure content marketing strategy.
Without a content marketing strategy, most content creators feel lost. They ride the wave of every new trend. They test new topics with no strategic direction. They track their content, but it's going nowhere.
With a strategy, the client's marketing needs are anchored. This final point will help shape that much-needed strategy.
PR must be willing to create content marketing objectives, build the audience and see it through to the end
All it takes is a shift in mindset—sometimes that means thinking more like a marketer rather than a PR professional. It's taking a step out of the PR solutions silo into the big, wide, creative content marketing farm.
Just as PR requires a strategy, content marketing requires its own strategy. A basic content marketing strategy could be boiled down into three steps.
Building a content brand and a long-term plan for how content marketing fits the overall marketing objectives
Building an audience and following them through the sales funnel
Building a strategic practice of content marketing and committing to it as a long-term solution
That's what it takes.
If PR wants to own the process and be the leaders of content marketing, every individual working for a content brand needs to commit to the entire content marketing process. Otherwise, PR with all its potential will be passed by in favor of content marketing agencies and publishing companies who are willing to do it right.
How to Sell PR as the Curator of Content
Often we hear of PR agencies (or PR departments) who have launched content marketing teams. How do they sell themselves as the most effective team to handle content marketing for their clients?
PR has good skills. They have strategy skills, writing skills, content management skills, distribution skills, social media skills and measurement skills. (Clients only want agencies who have great skills.)
But the main advantages of PR owning content marketing are:
Rich experience with various media
Natural bend toward journalism and finding an angle
Ability to see a story from all stakeholders' perspectives
Dedication to working as a team with creatives in the marketing/advertising field
Stamina to make content marketing a long-term commitment
With a combination of all of PR's skills, their dedication to content as part of a holistic communication strategy, and their improvement in the three areas mentioned above, PR can sell itself as the curator or guardian of content marketing. They can be the ones who hold the bologna sandwich.