What Is Website Optimization and Why You Need It
Friday, October 3, 2014 Joshua Lyall Categories: Research, Web Development
Can you think of a technology that isn't continually being optimized? Think about your first iPod. If you had the original iPod like I did, we're talking about a device released ten years ago! Now think about what devices you use today to listen to music—and how things have changed.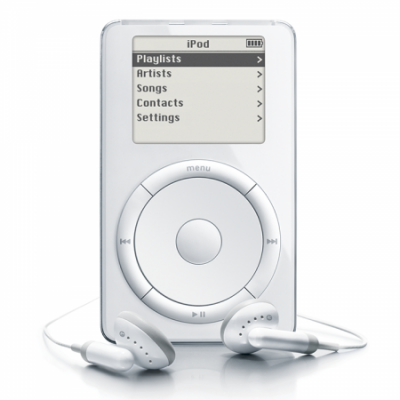 Continual adaptation is essential for every brand. Whether you are B2B or B2C, whether you are offering a product or a service, buyers' needs change rapidly and we have to adapt our interaction with them just as quickly.
That includes your website. Applying the idea of continual improvement to the topic of websites brings us to website optimization.
What is website optimization?
In our survey "Website Optimization Benchmarks for the B2B Marketing Channel," we define web optimization as "the continual improvement of a website to successfully achieve your marketing objectives."
Why do I need website optimization?
We can answer this question very simply by breaking down the definition.
Continual improvement
Clearly websites have to keep up with the latest technology (e.g., responsive design that automatically fits each user's device), but we also have to be focused on continually improving our sites as the marketing tools that they are.
How big are these improvements? Are we talking new content, new design or an entire website rebuild? It could be any of those three options, or more. JMG recently wrote a case study about a client who felt they wanted a new web design that would work well for all their users, but it turned out a responsive design wasn't possible because their site was running on antiquated application programming interface (API). Their website required an extreme makeover to truly be the effective marketing tool for their brand.
Marketing Objectives
Should we set specific marketing objectives for our websites? Hopefully you agree this is just a rhetorical question.
In the previously-mentioned Web Optimization Survey, B2B respondents identified their most important objectives for their website. The top four marketing objectives were:
increase lead generation
increase traffic/visitors
increase visitor engagement
increase brand awareness
These four likely encompass some of your largest website objectives as well. As you track your site's performance on these objectives, it can quickly become clear where website optimization comes into play. For example, how many leads came through your website last month? How has the ratio of leads to site traffic trended in the last year? What plans have you made to optimize your lead conversion path on your website to better meet your objective?
Your website should be a hard-working marketing tool to fulfill these marketing objectives.
Want to learn more about how to implement web optimization?
Download the "Website Optimization Benchmarks for the B2B Marketing Channel" survey to read the full results on how other B2B marketers are accomplishing web optimization.
In this report, you'll learn…
How B2B companies rate their website success
Biggest obstacles that keep us from achieving website objectives
Most important website pages and processes to optimize
Which testing was performed for website optimization purposes
Which page elements to optimize for most impact on web performance