What every event manager needs: a bit of MacGyver
Thursday, February 27, 2014 Julie Froehlich Categories: Event Management
Everyone knows that attending events is fun, but so is being the event planner. Yes, the long hours, the insane amount of details, the demanding guests and crew, and—the cool supplies!
Now that I'm well into my career, I know the reason that I LOVED watching MacGyver. It's finally come full circle!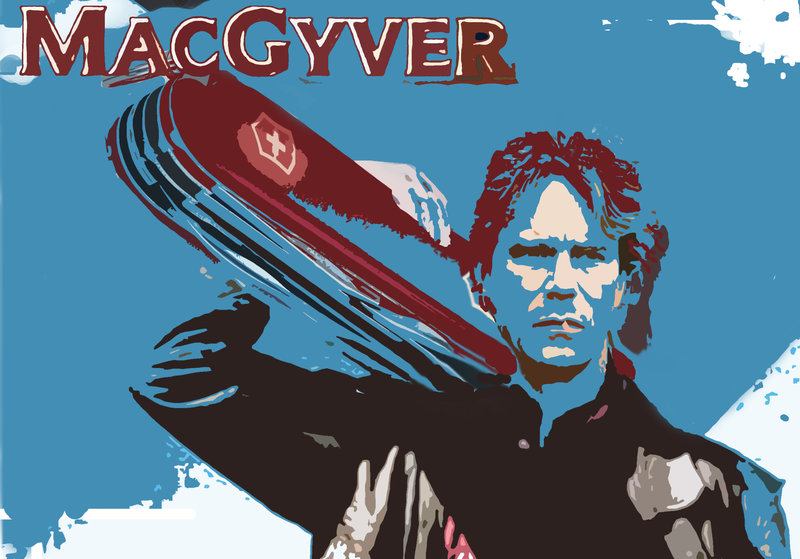 I'll be honest, I take pride in the fact that my crew knows me well enough to know that I've got what they need on-site. And it wasn't on any pre-planned load list. I just take care of it.
Recently, I found a kit full of cool supplies that was geared toward moms. In looking over that mom-kit, I started comparing it to an event manager's kit.
Event managers, create your own survival kit so you can be ready with solutions to those last minute issues. Below are the items I always have on hand, to be my own MacGyver.
Hairspray – okay, this one is for me. I like a little hairspray right before the event starts. Who doesn't? Plus, it'll be 12 more hours before I look in a mirror again!
Clear nail polish – good for nice nails right before the banquet starts, or a run in your tights, but also great for bug bites for the outdoor commercial shoot with little kids.
Emery board – while practical for fingernails, it's also good for filing off that sticky glue that is on the picture frame holding your directional signs.
Lip balm – of course for lips, but doubles as balm for dry hands for the hand-model in the photo shoot.
Earring backs – I'm always losing my earring backs, but I can also attach it to a straight pin to keep the trade show booth fabric from falling open.
Clear elastics – who doesn't need an extra rubber band? Your hair, the pencils, the poster paper – there is always something to roll up into a tube at an event.
Mending kit – the main speaker just lost a button. Help her out!
Double-sided tape – for the sign that KEEPS falling! Fix it.
Stain remover – people are on camera and getting their pictures taken. Please clean off that sauce stain.
Pain reliever – for the guest who took the "open bar" too seriously.
Safety pin – you'll be amazed who asks for this at the most oddest moment. Be a hero—give them your safety pin.
Adhesive bandage – if you're a mom, it's probably covered with cartoon characters but that's okay. Please, stop the bleeding.
That completes my event survival kit. It's a great tool to show you're organized and ready for anything an event can throw at you! (MacGyver would be proud.)
Do you have any other supplies you always have on hand for those emergency event moments? Feel free to share your creative survival kit ideas in the comments below!