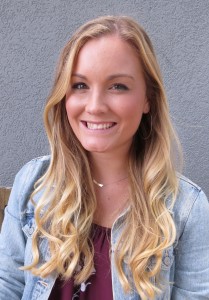 By Paige Finney, Public Relations Representative
Interviews. Some people love them, some people hate them, but regardless we ALL have to do them. Whether we are changing careers or looking for a new hire, interviews are a necessary step. In fact, interviews can be considered the most important step in the overall recruitment process. It's a time for the company and candidate to get to know one another and, ultimately, decide if they're a good fit.
However, interviews are stressful. You can prepare for an interview by researching the company and dressing professionally, but how do you know what the interviewer is truly looking for?
We've polled Jackson supervisors from the account services, new business, media and human resources departments in search of an answer to this question. Below are the responses our associates gave us when asked what they REALLY look for when interviewing a potential new hire.
What do you always look for in a candidate?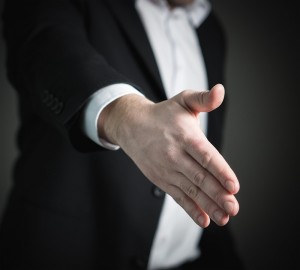 Eye contact and a firm handshake are musts. Without both, I find myself very judgmental.
Professional dress and grooming. (one time, someone showed up to an interview who clearly hadn't showered that day… yikes!)
Whether or not they have pen/paper and take notes
Whether or not they brought extra copies of their resume "just in case."
Someone who is a good listener, which you can tell from the way they remember and answer specific questions.
Experience and confidence.
Stories. Case studies. Even if it's college work. How did you tackle a difficult project? How do you handle difficult people? What's your favorite project you've worked on? Why? Give examples.
I like to get them to talk, to both hear the answer and see if they're quick on their feet.
I think eye contact and appropriate body language are very important. Eye contact conveys confidence and body language will tell me if they're nervous, interested, disinterested, tired, energized, etc.
Someone who is smart. It's not all about GPA and degrees, but being smart and being a good communicator make success easier and more likely.
In an interview, you are seeing someone at their best. This is probably as good as someone is going to get, so details are important. Are they dressed appropriately? Do they have something to take notes with/on? Did they bring a copy of their resume? Are they a good communicator? Do they ask good questions? All of these are details that tell you a lot about a candidate.
Is there something you hate for candidates to do?
I hate it when candidates show up for an interview but are clearly disinterested in the position. In one instance, when I asked a candidate what interested them about the role we were interviewing for, they responded, "Well, honestly, I just really needed a job and flooded the market with resumes and you guys were one of the companies who responded."
When they oversell themselves and it makes them look arrogant.
When I ask you to tell me about yourself, I'm looking for a two-to-three-minute summary, not a thirty-minute documentary.
What can a candidate do to be better prepared for an interview?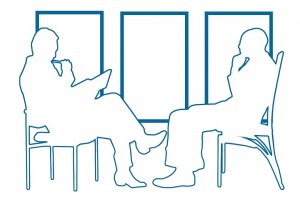 The bare minimum any candidate should do is visit the hiring company's website and give it a browse. I will almost always ask pointed questions about my company to see if the candidate has done their homework. They should also always come prepared with three questions to ask me—I'd prefer questions specific about my business to demonstrate that you've done your homework, but even three generic questions show some thought and preparation.
Be prepared! Some of the questions at an interview are a must at any interview (weakness and strengths, why do you want to work here, etc.) so make sure you have an idea of how you are going to answer and come up with examples from previous jobs.
Dress nicely and be on time. You get one chance to make a first impression
Talk enough to be engaging and tell us who you are, but not so much you look like a know-it-all…because you don't.
Be humble. Don't come across like you have tons of experience when you don't
What are your go-to interview questions?
Why do you want this job?
Describe a situation in which you were able to handle a dissatisfied client/co-worker?
Tell me about the largest or most important project you have worked on and how you managed it, from start to finish.
Tell me about a challenge you've faced professionally, and how/why you were able to overcome it.
If I called up your last boss/employer/coworker, what are three qualities they would say you have?
What gets you out of bed in the morning; what do you get excited about?
Do you prefer to dig into the details or think big picture?  Which are you better at and why?
So, what do you look for in an interview?