Was It Crazy for a Marketing Agency to Race into Motorsports?
Friday, July 10, 2015 David Jones Categories: Motorsports
My typical introduction: "Hello, I'm David Jones with Jackson Marketing, Motorsports & Events."
Is often followed by the response: "Motorsports???"
It's not every day that a marketing firm, an ad agency or even an events company, throws "motorsports" in the middle of its name. So in this era of specialization and focus, were we out of our minds?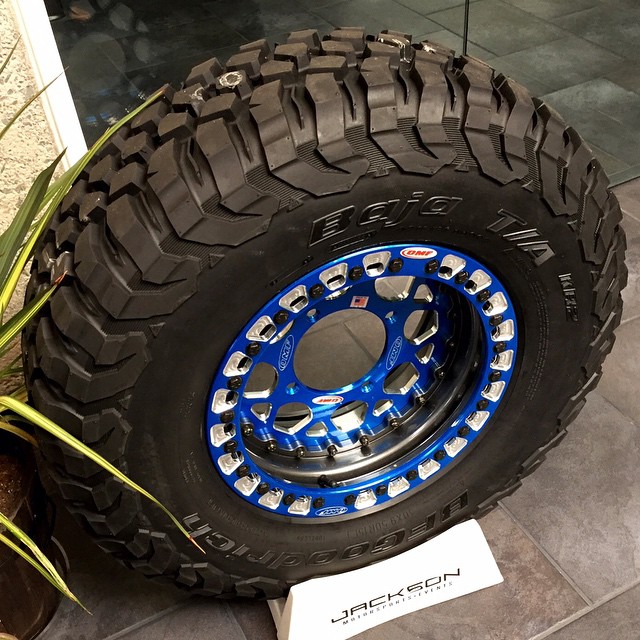 We don't think so, and the past decade-plus of successfully blending traditional marketing, events AND motorsports has proved us right.
And don't be confused. We won't be found building cars or sanctioning races, and for many of our clients we don't even go to the track. But for the brands where motorsports marketing connects them with their target audience in a meaningful way . . . you're likely to find us in the pits, the paddock, the infield or wherever it makes the most marketing sense.
So why did we race into motorsports marketing and remain there today?
1. Played into our strengths and mirrored our passion
Jackson, the marketing and events agency (first called Jackson-Dawson), was formed in 1987, but it wasn't until 1997 that we launched our motorsports division. However strange a motorsports division may sound at first mention, it paired perfectly with our strengths and was a surprisingly natural fit. Our first clients were from the automotive and tire industries. Our first projects were events and tours. One of our burning passions is motorsports.
Often, we are looking for a creative new way to reach the same old audience. Don't forget about the natural fit of tapping into the strengths and passion you have in common with your clients/customers.
2. Made sense for our client
Quite simply, they had a need and we had the ability to fulfill it. Sometimes it's just that simple. (Especially when you are a service-oriented company with a great track record.) Plus, since we already worked together, we understood the brand, its position, objectives and overall strategy. It made sense logistically, strategically and financially for them to hire us.
Can we give some unsolicited advice? Take time to find your client's need and fulfill it before some other bright mind snatches the chance away from you. Even if it means starting a new division—or just a new team—don't leave low-hanging fruit.
3. Provided a real benefit for both Jackson and our client
Jumping into motorsports marketing and on-site support was mutually beneficial. Our client received first-class, turnkey service from a trusted partner; and we were able to grow our business and relationship with that client.
Maybe you don't work with an agency that is willing to do whatever it takes. Whether it's building an app, selling your product in a trade show booth, or sending CDL drivers to races and managing hospitality trailers—find an agency who will be a true partner, who will focus on putting you in front of your customers in a way that provides the best ROI.
4. Strengthened our position
In 1997, we took that first big step: opening a new division, hiring new people to service our client, and putting systems in place. And that decision has made Jackson a stronger brand in the market by expanding our areas of service and expertise. It also deepened our position among important motorsports clients. We're not just a marketing agency that does motorsports on the side. For many of our clients, we embody motorsports marketing.
In this era of specialization and focus, your brand position will set you apart. For more on brand positioning, check out a case study on RSC Bio Solutions and how their positioning set them apart from petroleum competitors and read why your marketing plan is worthless without a viable position.
5. Just plain fun
Serving brands in an area we are passionate about is enjoyable for our entire company—specifically for our motorsports associates. And these associates have a passion for all things motorsports.  When you are passionate about something, it's not a burden to travel 1,000 miles to an event or wake up at dawn to set up.
Isn't it true for you? When you're enjoying a particular project or your job as a whole, you tend to dig deep and give 110%. Perhaps happier people do work harder. Or maybe it's the other way around, the people who work harder find more reasons to enjoy their job.
Finally, in case you're a bottom-line kind of person who wants to know why we created a motorsports division, we did in 1997 what Gallup is advising for B2B to do in 2015: "create strategies to sell more to your best customers." If the five reasons above aren't enough to convince you, it just made good business sense.