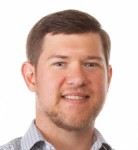 By Tyler Crotts, Account Rep, Training & Development
The year 2020 has certainly been an interesting one. We have all faced challenges in our personal and professional lives that are unprecedented. No one saw the far-reaching impacts that COVID-19 has had on business coming. With the economic impacts of isolating and canceling events, cutting budgets has been a necessary choice for most in order to survive.
One of the major functions of business to be impacted by COVID-19 has been Employee Development. Gallup recently posted an article on their website which offers four ways to continue employee development when budgets are cut. I gathered great insights from this article, and along the way I found myself say, "Hey, that's what we do at Jackson!"
In my role as an Account Rep in Training and Development I have the exciting task of working within our dealer marketing service network to provide training to frontline personnel. I also find myself involved in facilitating training for Jackson personnel to help us better serve our clients. Personal and professional development are obvious keys to success.
Unfortunately, training and development is also one of the first things to go in the midst of a pandemic. There are two major challenges facing training and development at present: making the investment in virtual training and the fact that providing in-person training for the foreseeable future will be a challenge to do safely. So, how do we continue to provide one of the most necessary functions of business while also protecting the employees—the greatest assets of a company—and the bottom line? Let us turn to what Gallup has to say.
"A learning organization is an organization that is continually expanding its capacity to create its future." – Peter Senge
—
4 Ways to Continue Employee Development When Budgets Are Cut
1. Offer ongoing support and coaching.
At Jackson, during this pandemic especially, the management team has focused on supporting their teams through increased communication and flexibility in how and where they do their jobs.
2. Emphasize critical skills, but don't forget behavioral skills.
One year and some months prior to the pandemic, Jackson made the intentional decision to build a new office that is more collaborative and open in order to enrich communication and build stronger relationships in the staff. In the pandemic, we still operate that way; we just stand further apart.
3. Create a virtual network of learners.
This is the kicker for the companies we work with. Prior to the pandemic, the robustness and effectiveness of in-person training led to a reduced reliance and investment in virtual training. At Jackson, we are continuing to work with our clients to develop and implement effective virtual learning strategies.
4. Build a learning culture.
At Jackson, our culture supports employees who want to learn more. We are encouraged to seek out our own learning opportunities and discuss them with management teams to decide how and what opportunities will best serve our time at Jackson, our clients and our personal lives. The management team is also actively engaged in providing training which everyone receives.
—
Beyond creating a virtual training experience, interacting in smaller numbers and one-on-one, we feel compelled to lead the way into the new normal of in-person training. For us, a major component of training is activity-based learning. These are components that can't easily be done virtually.
As an example, for a tire dealer to know what a tire is capable of on the track or the trail, they have to be able to drive that tire in the real world. That means climbing into a vehicle with at least an instructor. We have to find a way to make that possible while protecting trainees and instructors from COVID.
Currently, we are working with our clients to develop new protocols for reducing proximity of participants to maintain social distance, sanitizing multitouch surfaces and developing an effective PPE strategy all in the name of providing these valuable experiences and in-person interactions which are crucial to certain types of training we provide.
In this time, I have found myself driven to develop a stronger resolve in doing things that are a challenge. I am reminded of what John F. Kennedy said in his speech announcing the manned mission to the moon.
"We choose to go to the Moon in this decade and do the other things, not because they are easy, but because they are hard, because that goal will serve to organize and measure the best of our energies and skills, because that challenge is one that we are willing to accept, one we are unwilling to postpone, and one which we intend to win, and the others, too." –John F. Kennedy Sept. 12. 1962
Insert "we choose to continue training in this pandemic" in place of the moon and you have a great backbone to support why we have to find a way to continue training and development even in tough times. Business depends on employees and coworkers who are banded together and aiming for the same targets. The only way to do that is to ensure that each employee is trained and their development is continued.