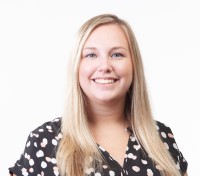 By: Caroline Kredensor, Summer Intern
When you're daydreaming about summer, what do you think about? It's probably going to the beach or spending time with family. You typically don't imagine learning about 18-wheeler trucks, gun optics and packaging materials. When I started my internship at Jackson Marketing, Motorsports & Events in May, I had no idea what my internship would entail, but exposure to these diverse topics led me to have an enjoyable summer gaining real world experience.
As the summer intern, I have been working alongside Jackson's PR and social media team contributing to agency projects, helping maintain Jackson's digital channels, and expanding my communication and marketing expertise. To further my professional development, my supervisors allowed me to sit in on meetings and observe real client projects.
I learned how to manage social media from start to finish by gathering assets, creating content calendars, monitoring social pages and tracking analytics. The highlight of my summer was contributing to a B2B Social Media Strategy Plan for a client's new Instagram account, as well as their existing Facebook, Twitter, YouTube and LinkedIn channels. Our plan involved tons of research, teaching me to examine what different industry competitors and OEMs are doing right and wrong.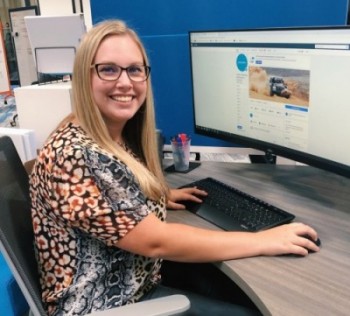 I also wrote blog posts for Jackson's website. For one post, I interviewed Alissa Ricci, Director of Media and Research, and learned how her department interacts with other positions within a marketing agency. For another post, I used different apps for a few weeks to find the best ones for businesses that want to improve their social media marketing approach.
In my spare time, I learned the basics of event planning by helping with the planning of a charity golf tournament. Throughout the summer, I helped create the website and manage sponsorship signups. This job involved organization and attention to details so that the event will be ready to run smoothly in October.
As I head into my senior year at Clemson, I will use my internship as a tool for securing a job after college. I learned that I enjoy working at an agency and gained the skills I need to succeed in the public relations industry. This summer helped me bring everything I learned in the classroom to life, while developing innovation solutions for Jackson.