Speaking the Client/Agency Love Language
Thursday, February 14, 2013 Jackson Categories: Creativity, Management
On this day of celebrating love and relationships, you might recall a book by Dr. Gary Chapman called The 5 Love Languages. Chapman focused on the five ways that people in a relationship can show love to each other. Being in the marketing industry for quite some time, I have noticed that there are times when it's important for an agency to speak its client's love language and vice versa.
Below, to create the best sort of agency/client love potion, we've compiled a list of some positive expectations and words that clients love to hear from their agency and also words that agencies just love to hear from their clients.
CLIENTS LOVE IT WHEN AGENCIES…
Are experts in the client's specific industry.
If the agency strives to be knowledgeable about their marketplace by doing the proper research to truly understand their field, the clientele and stay up-to-date on trends, clients know that the final product encompasses their goals.
Offer fresh ideas within the client's strategic direction.
Agencies that provide new and creative ideas, but stray from the original direction of the client, will not remain long in the client's favor. In a recent online study, 73 percent of those surveyed believed that small and medium-sized agencies are more creative versus the big agencies. Even though larger agencies handle more of the advertising dollars and come up with outlandish campaigns to sell product, they do not necessarily offer the most creative ideas that actually meet the client's strategic goals.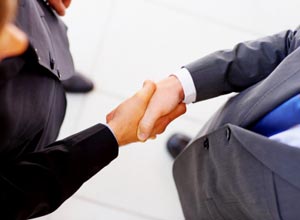 Hold themselves AND their clients accountable.
According to this same survey, 71 percent of clients pointed to accountability as the main area of frustration with their agencies. Respondents also felt that in the tough economic environment, that many agencies were not pulling their weight. Many clients are noticing the need to work with more integrated agencies that can provide one-stop shop services. Just like any relationship, increasing communication is key to success.
Focus on lead generation.
When looking at a purchase funnel, marketing is one of the most important aspects that drive a sale; however, most of the time, the client's ultimate goal is to drive leads in order to increase sales. While some agencies solely focus on building a strong social media and an online presence, it's also extremely important to focus on creating as many leads for your client through offered services as possible.
On the flip side, agencies also have a list of phrases and words they dream may pass through the client's lips… someday.
AGENCIES LOVE TO HEAR FROM CLIENTS…
I know you are looking out for our business
This is the biggest compliment that a client can give an agency. Our goal is to serve the client to the best of our abilities and when a client trusts us to help maximize their business through our marketing expertise, we feel like you just asked us to the prom.
We love it! (on the first round)
Creatives in particular put a lot of their heart and soul into their projects, so when a client comes back with a million revisions, it is pretty painful. When a client loves a project at first review, it's a forever kind of love. This is what happens when a creative gets feedback on a story he considered "his baby."
When do you think you can get that to us? I am in no rush.
Although this line doesn't come out of our clients' mouths that often, we are prepared to do whatever it takes to make our clients' projects work. But we are in our element when we have time to soak in the project and really take the time to come up with a creative and thought-provoking campaign.
On this Valentine's Day, we hope  that clients all over the world will think fondly of their agencies and perhaps think about the loving words agencies long to hear. And we as an agency promise to continue providing our clients with solutions that meet their needs and exceed expectations. (*cyber client bear hug*)