Social Media Strategies for 2021
Tuesday, January 5, 2021 Elliott Kelley Categories: Social Media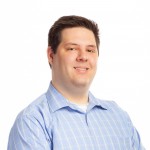 By Elliott Kelley, PR and Social Media Specialist
While COVID raged, it's no surprise that our habits and routines changed. Quarantines, masks and virtual meetings have become almost routine at this point. As marketers, we began watching how habits changed to best position clients during these "unprecedented" times. One interesting change was in media consumption habits. Not surprisingly, many turned to video streaming services; hence the success in services like Disney Plus which boasts 73 million subscribers. However, many also turned to social media, which saw a 21% increase in consumption per Statista.
When planning your social strategy, there are three basics that will help your brand solidify its positive affinity and position you for success in an unpredictable environment—especially during unprecedented global events.
Social listening is a must for any brand, but many may overlook this aspect of their social strategy. It is not enough to put out your message and assume that it will resonate with your intended audience. You must also track the conversations about your brand, products and competitors. What areas are your products not being well received? Are there areas that your consumers would like to see additional components? In addition, you also need to listen to your followers and industry in general. In the social media world, where a mundane post can be turned into a viral sensation, you must be attentive to what drives your audience and how they are reacting to various themes/events—including how that reaction changes during different societal events such as a pandemic. How does your buyer's persona change when considering their social media habits vs. just the standard characteristics you have evaluated?
Yes, this is nothing new but it's worth the reminder. Don't haphazardly toss ideas into your social media. While social is an enigma that at times can't be explained, that does not give license for an unexplained social strategy. As social media consumption rises and traditional mediums decrease, your brand must have a clear focus and objective in your social plan to counteract the lost impact in traditional mediums.
Perhaps most important for social media, your brand must be willing to limit internal bureaucracy as it relates to social. When a trend goes viral, a brand's ability to respond quickly provides an opportunity to gain new followers and create positive brand affinity with a new audience. Having a clear understanding of brand tone allows your social team to quickly latch on to trends while not deviating from your brand identity. One example of a firm that cut bureaucracy and gained not only a reputation for social media prowess but also increased their market share is Wendy's. Surprisingly, it wasn't their spicy nuggets, but rather their spicy Twitter roasts that garnered them 970,000 followers and 4% of the fast-food chain market.
As you evaluate your social media to search for opportunities, strengths and weaknesses, ask yourself these questions to see how you best align in these three areas:
What is the affinity level of the conversation toward your brand or specific products?
If there is a common negative theme, how do you manage that tone moving forward to turn it into a positive affinity?
What opportunities do you find in your outliers?
Are you being intentional not only in posts but also in how you engage with your followers?
What was the last viral trend that your brand used to grow your reach?