SEO in the Age of the New Consumer
Wednesday, August 29, 2018 Chris Brady Categories: Interactive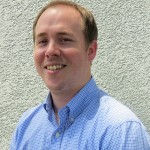 By Chris Brady, Interactive Services Manager
Google changes its search algorithms 500 to 600 times each year. That's why it's so important for marketers to stay informed about each update and revise their SEO strategies accordingly.
Old school SEO practices like having a web page for every keyword variant and heavy use of internal and external links in text are not as effective as they once were and are actually punished by Google in some cases.
HubSpot's 20 SEO Myths You Should Leave Behind in 2018 offers insight into some of the most common assumptions about how SEO works and why those practices are no longer the way to go. We chose 6 of the 20 myths that rise to the surface in our day-to-day interactions with clients. Here's our take on SEO best practices within our selected myths.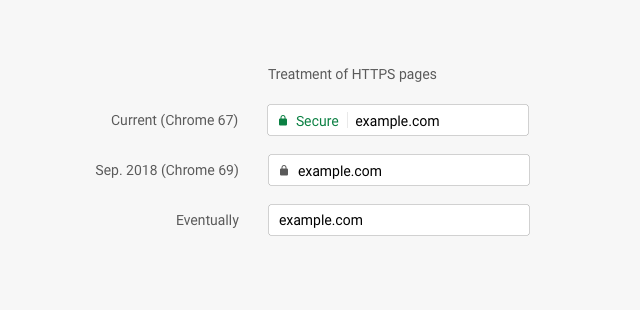 Myth #3: Having a secure (HTTPS encrypted) site isn't important for SEO
First, a little background. Some URLs begin with "http://" and others with https://. The extra "s" means your connection to that website is encrypted so hackers can't intercept any of your data when you're paying bills online, for example. The technology that powers that "s" is known as SSL, which stands for Secure Socket Layer.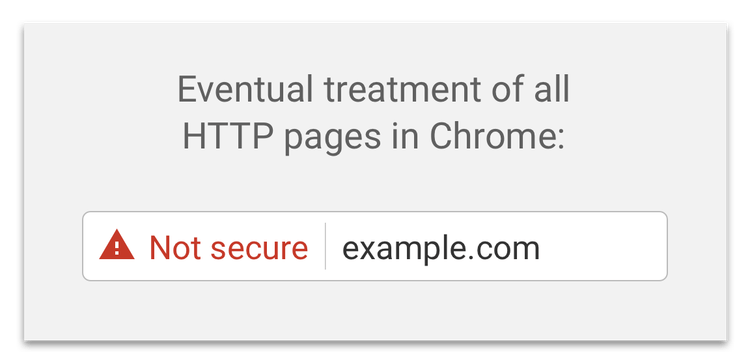 Recently, Google Chrome began listing non-SSL sites as "Not Secure" and in October will make this "Not Secure" tag appear in red. While this "Not Secure" flag doesn't directly affect your SEO, it could lead to users not feeling comfortable about visiting your website, which will lead to a loss in website traffic.
Myth #4: SEO is all about ranking
Being on the first page of search engine rankings certainly will help your click-through rates, but there are plenty of examples that show that tons of website traffic does not equal success.
SEO is all about optimizing your website structure and content to make it as easy as possible for visitors to find what they're looking for—quickly. Using relevant keywords that accurately reflect your product or service is a critical component for online success.
Myth #5: Meta descriptions have a huge impact on search rankings
The meta description is a snippet of up to about 155 characters—an HTML tag—that summarizes the content of a web page. Search engines show the meta description in search results mostly when the searched-for phrase is within the description.
In 2009, Google announced that meta descriptions (and meta keywords) have no bearing on search rankings. While they may not help your ranking, they certainly help the validity and relevance of your website content, so meta descriptions remain very important to the structure of your website.
Myth #10: My homepage needs a lot of content
The old adage, "You never get a second chance to make a first impression," should be remembered when you're considering the home page of your website. A home page littered with copy or one that is light on copy are both in danger of not quickly communicating your brand and its value.
Simply put, the content on your home page should clarify who you are, what you do and your value proposition. Most importantly, home page content should include a singular call to action that tells visitors what they should do next—sign up, sign in, click to purchase or learn more.
Myth #11: The more website pages I have, the better
As I mentioned in the opening paragraph, Google changes its search algorithms 500 to 600 times each year. While we don't always know exactly what the algorithms are favoring, we can be sure that relevant content is essential.
The takeaway for this myth is: quality not quantity. Pages added to your website that do not contain quality content will not rank well. Simply having a website with a larger footprint doesn't automatically translate into a better ranking.

Myth #17: I don't need a mobile optimization strategy
Yes, you do. A responsive website should be a no brainer at this point. Google penalizes sites that are not fully accessible on a mobile device, with rankings for searches from your desktop considered independently from searches from a mobile device.
In today's consumer-centric marketplace where customer expectations and perceptions are critical to success, you don't want visitors to have to pinch, zoom and pan to see your website on their mobile devices. A premium brand without a premium customer experience is sending a negative message that will be hard to overcome. Here's a link to a Mobile-Friendly Test tool to determine if your site is a friend of mobile devices.
In the past, SEO meant manipulating data and keywords to improve search engine ranking. Today, SEO is about creating relevant and engaging content that urges your audience to take action.