Political Advertising 2016: Tips for Local Advertisers
Wednesday, August 31, 2016 Jackson Categories: Media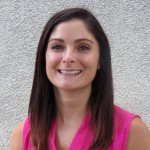 By Alissa Ricci, Media Supervisor
The political advertising window is not for the faint of heart. I can safely say, after weathering multiple political storms both buying and selling, it is a major pain point for everyone involved. With the YUGE drama around the upcoming general election, I expect that the advertising window will be fairly brutal in swing states.
According to the Los Angeles Times, political ad spending on TV thus far is right around $139 million, with Clinton's campaign and support groups far outspending Trump's. Clinton's campaign is planning another $75 million spend this fall, while Trump's just announced that he'll enter the market with another $10 million. The graph below shows the actual spend to-date (planned future dollars not included).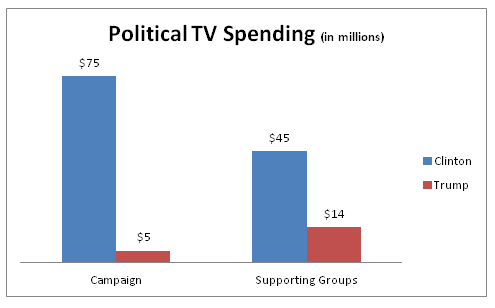 Local advertisers in battleground, or swing states, need to be prepared if they want to advertise, especially on TV, in the political window. The political window opens on September 9 and closes on November 8, Election Day 2016, when we'll learn who the next POTUS will be. Here's what local advertisers need to know to prepare themselves:
If you do business and advertise in a swing state, you're probably aware of that fact. But, just in case you're not sure, swing states include: Colorado, Florida, Iowa, Michigan, Nevada, New Hampshire, North Carolina, Ohio, Pennsylvania, Virginia and Wisconsin.
Campaigns and Political Action Committees (PACs) will place advertising primarily in local news and on national news networks like FXNC and CNN, so consider alternate programming or networks for your TV buys, if possible.
Prepare to either pay a higher rate, or experience some make-goods with your TV buys when political dollars come in. Super PACs have the money to pay for non-preempt rates, which means any advertiser paying less is at risk of having spots bumped.
Consider moving your money to targeted digital advertising if you don't want to pay the rate to get your spots to run on TV. Though political advertising spend on digital is projected to increase significantly this year, according to eMarketer, there is infinitely greater inventory online.
Investigate strategic post-election placements. Once the political window is over, inventory will open back up. There will be YUGE buzz around the election results, so local and national news could be a smart buy in the days following the election.
Perhaps the best way to be prepared for the 2016 political window is to have a conversation with your reps up front. Ask them if an influx of political dollars will affect your campaign and what their plans to make good will be if there is no available inventory. It's much easier to anticipate and adjust your strategy at the outset, as opposed to trying to fix it after the fact.