Being marketers, we tend to nerd out when it comes to awesome marketing executions. We asked our associates to tell us their favorite advertising and/or marketing campaigns, and their answers might surprise you!
—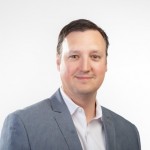 "One campaign I love now is the DieHard/Die Hard TV campaign with Advance Auto Parts.
"It plays great with the 'Die Hard is a Christmas movie' debate this time of year, and the connection seems natural. Great awareness.
"Will it convert to sales? Not sure it's worth the millions, but who the heck am I?" —Chad Rucker, Executive Creative Director
—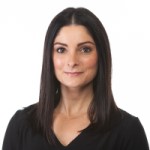 "While I'm a huge fan of Taylor Swift's music, I'm also a huge fan of her marketing. She doesn't get enough credit for the thought and finesse that she puts into the promotion of her personal brand. She meticulously calculates the breadcrumbs and Easter eggs that she drops for her fans with each Instagram post or Tweet. She beautifully blends humor into her image, poking fun at herself in her music videos and the BTS content she provides fans.
"As a result of carefully curating and growing her brand over the years, she is comfortably able to transition musical genres without losing brand loyalty among her customers (aka, her fans)."  —Alissa Ricci, Executive Director, Media and Research
—
"One of my favorites is the GEICO campaign a few years ago where they h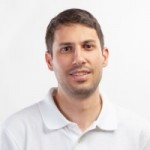 ad the 'serious actor' intro the commercial and then a humorous shift to animals. My favorite was the one with 'Maxwell the Pig' in the car. It was just side-splittingly funny the first time I saw it and has stuck with me subsequently since. On a similar vibe, the "Can a woodchuck, chuck wood?" version.
"Both had a simple premise and concept but allowed for humor to shine through in the storytelling and relate it back to the product being advertised. No, it did not convert me into a GEICO customer, but I very much remember the ads years later." —Tony DiZinno, Motorsports and Industry Communications
—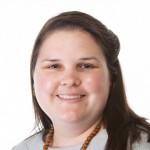 "Bud Light: Internet Heroes of Genius. I heard it on Spotify, and it was one of the few times I sought out the subsequent videos.
"It was a great callback to the original "Real Men of Genius" radio campaign that ran in the 00s.
"Cool to see it morph from terrestrial radio to streaming radio a decade and a half later." —Mary Baugh, Account Executive
—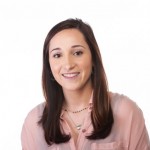 "Away Luggage— their first Instagram campaign went viral before they even had product to sell. They turned their luggage into an aspirational product by using a lot of user-generated/influencer content on their social media page, enhancing the travel experience first and then talking about how an Away bag is going to help get you there.
"They're selling a lifestyle and it's generated a cult-like following." —Simone Corpora, Media Buyer
—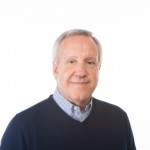 "Marketers talk about taglines like fast food cashiers talk about fries— would you like a tagline with that campaign? That wasn't the case pre-1987. Sure, taglines have existed for over a century, but it was Nike's Just Do It campaign that really put athletes in advertising, sports as fashion and taglines on the map to stay.
"Nike's Just Do It tagline was created in 1987 by Wieden + Kennedy to accompany Nike's first major television campaign. Interestingly, the agency was working on multiple different sport commercials and, the night before the pitch, realized they needed something to tie the various commercials together. Welcome, Just Do It.
"What made the campaign work had less to do with the ads—most of us can't even recall one—and more to do with the attitude embodied in the tagline. It was really a case of Nike inviting people to join them in what they believe in and what they stand for. Suddenly athletes realized that Nike understood them, which led to an authenticity that every brand strives for to this day." —David Jones, CMO
—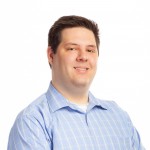 "Wendy's Social Media Campaign. Wendy's Twitter roasts and more human tone was a valuable change for the brand. For an industry from whom no one really expected engaging content, their ability to cut the bureaucracy of the company and give freedom to their social team allowed them to capture a substantial following and grow their brand.
"Even as Twitter began to morph into a purely news- or "humor"-focused platform, Wendy's pivoted to capture the type of humor that has become typical of the platform in recent years. Also per this Forbes article, the campaign garnered 970,000k followers, increased their ranking in the industry and grew market share." —Elliott Kelley, PR and Social Media Specialist