Alissa Ricci is the Director of Media and Research at Jackson Marketing, Motorsports & Events. She and her team are responsible for paid advertising as well as any primary and secondary research needs that clients may have. We sat down with Alissa to get to know her and learn more about her role.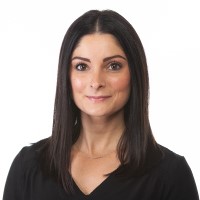 What does a typical day usually look like for you?
My job involves a wide variety of clients and tasks, so there is no such thing as a typical day. Most of the projects we work on are deadline driven. I'm constantly checking what is due today, this week and this month. I also manage client inquiries like ad materials, analyses or POVs. We maintain contact with many of our clients on a daily basis. Most of my time is spent working on media plans, which involves negotiating, making sure everything is placed the way it needs to be, and communicating with sales representatives.
What trends are you seeing within your industry?
We work with a lot of B2B clients, so the biggest trend that I am seeing is that media plans are no longer just about generating impressions, cost savings or brand awareness. They are more focused on actual lead generations and return on ad spend. We started seeing that trend a few years ago in the B2B space, but it's also translating over to the B2C space. It is no longer enough for us to just make sure that our ads are out there at the right place and time, generating impressions and clicks. It is all about taking it ten steps further and tracking the ad more substantially on the back end.
In terms of media planning and placement, there are continual advancements being made in digital media. SEM ads and Google ads are not new to anybody anymore, but ten years ago they were. Programmatic advertising five, seven or ten years ago was the big thing, but now that's old news. Three years ago, it was native advertising. Tomorrow, it is going to be something new. Digital media is really what's driving most of the changes in the industry, so it's very important for us to stay on top of that.
What skills does someone in your position need?
For those interested in a career in media or research, you really need to pay attention to details because there are so many moving parts. You must stay on top of everything, all the time. You also must have good communication skills to work in this industry.
On the research side of the job, it is important to be curious. You must try to answer questions like: "Why are my consumers or customers doing this?" "Where are they going, how can I help them find me, and how can I help fill their need?" That kind of curiosity is what makes a good researcher.
What is one of the biggest things you have learned while working in your industry? What about working at Jackson?
The hardest lesson, but the best lesson I've ever learned in my career is that change is the only constant. You might think that you've made the best strategy possible; you spend hours working on it, hours negotiating it, and everything is going perfectly. Then, things change, and you must learn to adapt. That was a very hard lesson for me to learn early on in my career because I'm a perfectionist.
More recently, my work at Jackson was more heavily in the B2B space, as opposed to B2C. I think the coolest lesson I have learned is that B2B marketing gets a bad reputation for being boring, but it's actually very fun. The challenges of B2B marketing are unique and interesting, so I have learned to greatly value working with these clients.
What's your favorite memory at Jackson?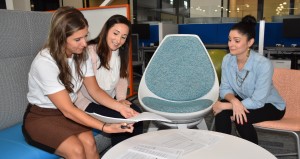 I love the fun things we do, like white elephant around Christmas and the Easter egg hunt, but I think my favorite moments are when I see the associates on my team have big wins. Simone, our Media Buyer, had a huge win with a media plan that she put into place earlier this year. The results spoke for themselves, and I was so excited to be able to share them with our client. In that moment, I was very proud of her and our team.
Which fad or trend do you wish could come back?
I wish the fad of getting excited for Super Bowl ads would come back. Coming to work on Monday after the Super Bowl and discussing the best commercials used to be one of my favorite things about advertising. With all the changes around TV viewership, like not watching in real time, commercials being released before the game online, people just aren't as excited as they used to be. The commercials aren't as good either.
I also wish Facebook could make a comeback. Now, there is such an older demographic on the site. I think it's such a great platform, but I've found myself straying from it because of the changes they have made with the newsfeed. I remember when Facebook first came out and I was excited to get on. I miss the glory days of early Facebook.
If you could bring one musician back from the dead, who would it be and why?
I love music. Tom Petty and Prince are two that come immediately to mind because I love their music and I loved what they stood for as people. Also, if I could bring back Elvis or any of The Beatles who have passed, it would make my Aunt Barbara so happy.
What's the most adventurous thing you've ever done?
I felt adventurous recently when I was kayaking and snorkeling in the Florida Keys. While we were snorkeling there were these big, long, skinny fish in the water. I picked my head up and asked our guide "What are those fish down there?" He casually responded, "Those are barracudas." Looking back, swimming with barracudas felt adventurous and dangerous.