Merry Christmas (Ho! Ho! Ho!)
Friday, December 20, 2013 Jackson Categories: Creativity
Ho! Ho! Ho! People think Christmas is just one night only featuring Santa and his reindeer (with a special guest appearance by the in-laws).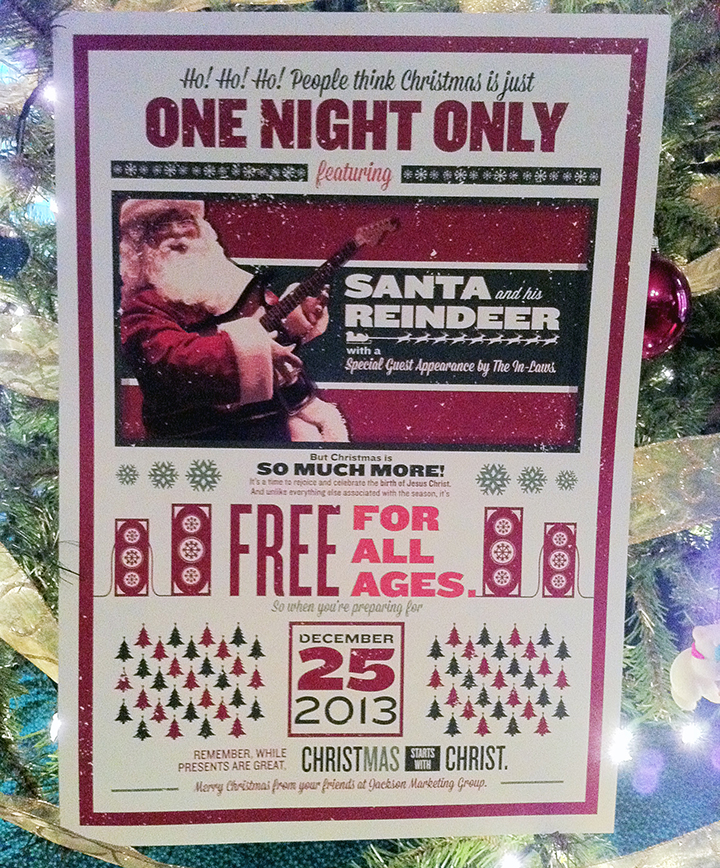 But Christmas is so much more!
It's time to rejoice and celebrate the birth of Jesus Christ. And unlike everything else associated with the season, it's free for all ages.
So when you're preparing for December 25, 2013, remember, while presents are great, Christmas starts with Christ.
Merry Christmas, from your friends at Jackson Marketing Group.