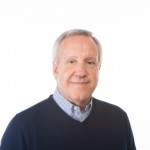 By David Jones, CMO, Executive Vice President
Back in April, which feels like a couple of iPhone generations ago, we wrote about "5 Things Every Marketer Should be Doing Right Now," with now referring to the COVID-19 pandemic. Like most, we expected to be enjoying Labor Day picnics and college football by now, not still masked and hunkered down in hiding.
Bad pandemic prophecies aside, the five recommendations were solid, especially the final one: "Plan now for 2021." The gist of the idea was that the end of 2020 is going to be crazy, with back-to-(virtual) school, the return of every sport, a national election, an election recount, the holidays and a restoration of semi-normal life. So, now (as in this past summer) is the time to plan for 2021.
While not entirely crediting Jackson's blog post, several brands we work with took note and spent time this summer doing a variety of interesting and important planning for 2021. The examples below serve as a good list of considerations for other brands planning their 2021 marketing efforts:
Market Expansion: One brand, a national manufacturer and marketer of high-performance automotive brakes, spent time with us looking at ways to expand into underdeveloped consumer markets. This work led to a brand refresh entering 2021, including a new look, new packaging and an updated website. And once this foundational work is completed, we will begin an effort that integrates digital advertising, experiential marketing and an influencer program to drive new sales.
Brand Positioning: Another client, a regional supplier of environmental, construction and industrial cleaning services, worked with us to reevaluate and ultimately reposition their brand. In fact, after a strategic brand value planning process, this client changed their name to better position their brand for future growth. After leading them through a name change and new logo development, we are now helping them create an integrated launch plan, including a new website, new collateral and a host of other materials.
Multi-Brand Strategy: One of the more interesting strategic projects of the summer was helping a global consumer brand strategize the integration of a new brand into their portfolio. This included a combined live and virtual branding workshop with stakeholders from two different brands in four various locations. The output was a plan to support a multi-brand strategy designed to grow both brands.
Brand Value and Key Messaging: It wasn't quite herding cats, but we also worked with an alliance of 27 different stakeholders to develop a brand value summary and key messaging for an organization dedicated to improving transportation in the Upstate of South Carolina. The planning work will ultimately lead to a public awareness campaign that will help the region be more vibrant and connected, providing increased economic prosperity for all residents and businesses.
Communication Planning: Finally, executives from one of the Southeast's leading providers of warehousing solutions and equipment worked with Jackson to help craft a brand value summary and marketing plan for their brand. With much of the brand's focus on their staff's expertise, customized solutions and service, a large portion of the plan resulted in several internal branding initiatives for the remainder of 2020 and into 2021.
So, what about your brand? Is it ready for 2021? Maybe you need to reposition, expand into new markets, gain stakeholders' consensus on direction or just determine your communication plan for 2021. None of us know what 2021 will look like. But I guarantee one thing, it will be here before you know it.
Are you ready? (If not, perhaps we can help.)