Make your trade show participation more social
Wednesday, October 26, 2016 Mario Cuadros Categories: Social Media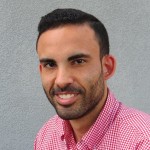 By Mario Cuadros, PR Account Rep/Social Media Specialist
There are multiple reasons to attend a trade show or exhibition, no matter how big or small your company may be. Whether you're introducing a new product or service or simply want to expand your presence within your industry, trade shows allow you to connect with people and engage one-on-one with potential customers.
When looking at the logistics of exhibiting at a trade show, many brands focus on booth design, product placement and sales strategy, but tend to ignore the importance social media can play in the process.
Social media is an essential marketing channel for event marketers—from a tool that can attract people to the booth to an information source for those not able to attend. A social media strategy should become an integrated part of your trade show plan and can be broken down into three steps: Pre-show social media marketing; at-show social media marketing; and post-show social media marketing.
Pre-show social media marketing
Here are a few steps to take before attending a trade show:
Find out what the trade show's official hashtags will be for promoting the show. Begin following it before the show begins to learn trends and connect with key influencers.
If you are introducing new products or services, create a teaser post and share it prior to the show.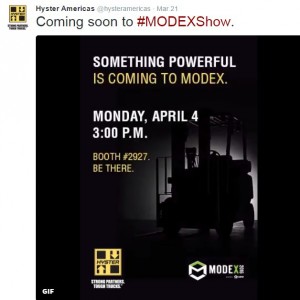 Entice your followers by showing pictures and incentivize them to stop by your booth.
If your company is sponsoring an event or a speaker at the show, be sure to promote your involvement.
Connect with industry-specific media contacts and ask them to stop by your booth to see new products or attend a seminar where your company representatives will be presenting.
At-show social media marketing
At-show social media marketing is perhaps the most important step and should include the following:
If you meet a customer who is ecstatic about your product or has a great story, ask if you can shoot a video testimonial to share their story.
Share pictures. Lots of pictures. Images are a great way to give people who are not at the show a glimpse into what is going on at your booth and around the show floor.
Make sure your pictures convey the excitement of the show. You may like photos of your beautiful booth perfectly merchandised before the show opens, but most of your followers will want to see activity and interaction.
If you are speaking or sponsoring a speaker, take a video and pictures to share during and after the show.
If you are sponsoring a contest or giveaway at the booth, help promote it through social media by encouraging your followers to stop by.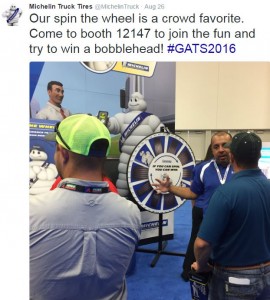 Bring the show to those who can't be there. Make sure you are posting timely photos and show updates that will help attendees who are not present feel like they are at the show.
Post-show social media marketing
Post-show social media marketing often is lost in the shuffle after a long week at an event. However, it's important to follow up after trade shows with these steps:
Thank everyone that stopped by the booth and followed your updates on social media during the show.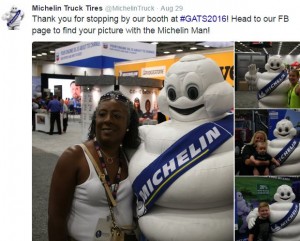 Write a blog post about participating in the show. You can use seminar discussions, customer questions or a story as the topic of your post.
If you held a seminar or a press conference at the show, it is great content to share after the event. You can share video clips, slides or links to a PDF handout. Make your trade show participation more social by taking advantage of every opportunity to share photos, videos and helpful information. Using the pre-show and post-show ideas will help stretch your trade show marketing efforts well beyond the show dates. Social media will help you create and solidify connections before, during and after the show, plus it can serve as key content in your overall annual social media program.