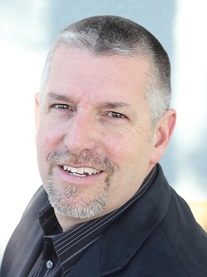 Todd Steen, Executive Director of Business Development for Jackson Marketing, Motorsports & Events, has been elected to the Select Committee of the Wheel & Tire Council of SEMA, the national trade organization at the forefront of advocacy and support for the automotive aftermarket. Steen also has been selected to chair the council's subcommittee on sales and marketing.
SEMA, the Specialty Equipment Market Association, has 6,900 members representing approximately $41 billion in annual sales. Members include a diverse group of manufacturers, distributors, retailers, auto restorers and restylers, street rod builders, car clubs, race teams and publishers. SEMA's annual trade show in Las Vegas is recognized as the premier industry event, hosting 3,000 exhibitors and welcoming approximately 160,000 attendees.

A car enthusiast with a 20-year career in the automotive and motorsports industry, Steen has participated in SEMA events for 18 years. His experience in marketing and sales training on the features and benefits of various types of on- and off-road tires helped earn his election to a two-year term on the Wheel & Tire Council, one of 10 working councils that address issues and create opportunities for specific segments of the specialty equipment industry.
"As a long-time participant in SEMA, it's quite an honor for me to be elected to serve such a highly regarded industry organization," Steen said. "I look forward to working with the Wheel & Tire Council on programs and insights to help our member companies in the areas of marketing, sales and customer service."