Jackson Wins Gold ADDY in Regional Competition for GLA "Spoiler Alert" Campaign
Wednesday, May 17, 2017 Jackson Categories: News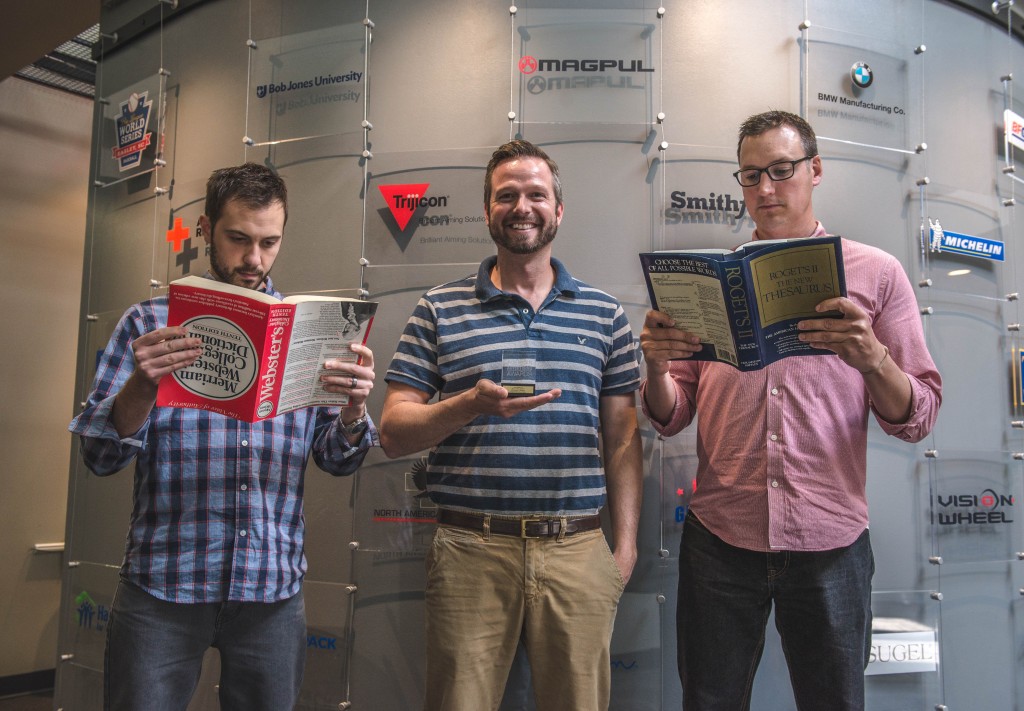 Jackson Marketing, Motorsports & Events has received a Gold ADDY® Award in American Advertising Federation District 3 competition for Greenville Literacy Association's "Spoiler Alert" campaign. AAF's District 3 includes South Carolina, North Carolina and Virginia.
Created for GLA's annual Really Good, Really Big, Really Cheap Book Sale, the "Spoiler Alert" campaign is based on the premise that most everyone knows the ending to aging books and movies, so if it hasn't been read or viewed, it's time to donate it. The campaign is a series of ads that feature book and movie titles and their endings, such as: "Gone Girl…his wife set him up."; "The Great Gatsby…Gatsby gets shot."; and "The Sixth Sense…Bruce Willis was dead the whole time." All ads incorporate the campaign hashtag, #GLASpoilerAlert.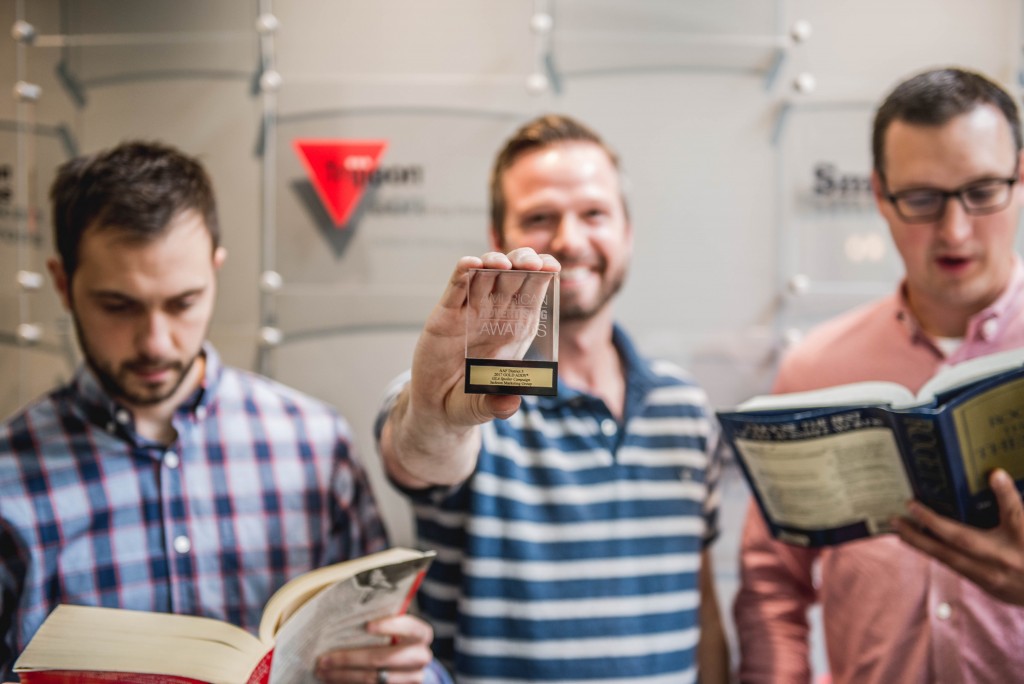 Having won a Gold ADDY at the local and district levels, the "Spoiler Alert" campaign now moves on to national competition where it will be judged along with entries from AAF's 15 districts nationwide. National ADDY winners will be announced on June 10 during an awards gala in New Orleans.
"A first-place win at the AAF district level is high praise," said Jackson CEO & President Darrell Jackson. "On behalf of our associates, I congratulate our creative team on its award-winning work and for the great work they do for our clients every day. I also want to thank Greenville Literacy Association for allowing us to use our talent and creativity to assist a very worthy cause in our community."
Pictured (L-R): Associate Creative Director Jordan Fretz, Account Executive Daniel Lyles and Creative Director Chad Rucker.