Jackson Welcomes Micah Peek and Tyler Crotts
Tuesday, October 18, 2016 Jackson Categories: News
Jackson Marketing, Motorsports & Events has hired Micah Peek as a graphic designer and Tyler Crotts as a customer service representative for Jackson's Product Sales team.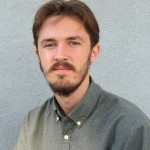 An award-winning graphic designer, Micah comes to Jackson from ZWO Branding & Marketing, where he worked on print design, marketing strategies, web design and social media graphics. He is a graduate of The South Carolina School of the Arts at Anderson University with a degree in graphic design. Micah received Gold ADDY Awards in 2014 and 2015 from the Greenville chapter of the American Advertising Federation, along with a Special Judges Award and Southeast Region Gold ADDY in 2014.
"Micah is an incredibly talented graphic designer and illustrator," said Jackson EVP and Chief Marketing Officer David Jones. "We're delighted to welcome Micah to our creative team, where he will be working with a variety of clients and across a wide range of media."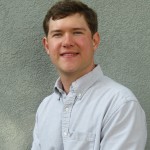 Tyler Crotts comes to Jackson from Sunshine Cycle Shop where he was a special consultant for mountain bike tires. He also has worked with Sycamore Cycles in North Carolina at its locations in Pisgah Forest and Hendersonville. He has extensive sales experience and consistently ranked as a top sales associate. In his new role, Tyler  will be responsible for sales support, and coordination of sponsorship requests and order placement for Jackson's tire products portfolio.
"Tyler has a strong background in sales and customer service, having consistently ranked among the top salespeople wherever he has worked," said Jackson President and CEO Darrell Jackson. "His sales and event support experience are a great fit for our Product Sales team."