Jackson Welcomes Andy Aparicio as Public Relations Director
Monday, March 11, 2019 Jackson Categories: News, Uncategorized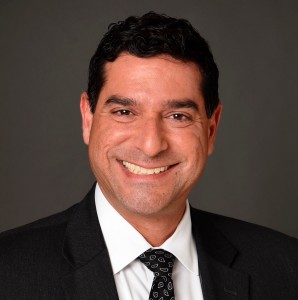 Jackson Marketing, Motorsports & Events, South Carolina's second-largest integrated marketing communication and events agency, is pleased to announce that Andy Aparicio has joined as Public Relations Director. In this role, Aparicio will oversee the development and execution of public relations and social media activities for Jackson and its clients.
Aparicio has 15 years of experience leading communication initiatives for global multibillion-dollar firms, including AECOM and URS Corporation. Prior to working in communication, Aparicio managed broadcast news operations at FOX, CBS and ABC affiliates across the country.
"Andy's wealth of experience provides a unique benefit to our clients and our agency," said David Jones, Jackson's Chief Marketing Officer and Executive Vice President. "His background as a journalist, combined with his experience developing communication strategies for Fortune 500 firms, brings a broad perspective to our team."
Aparicio holds a master's degree in broadcast journalism from Regent University and a bachelor's degree in communication from the University of New Hampshire.