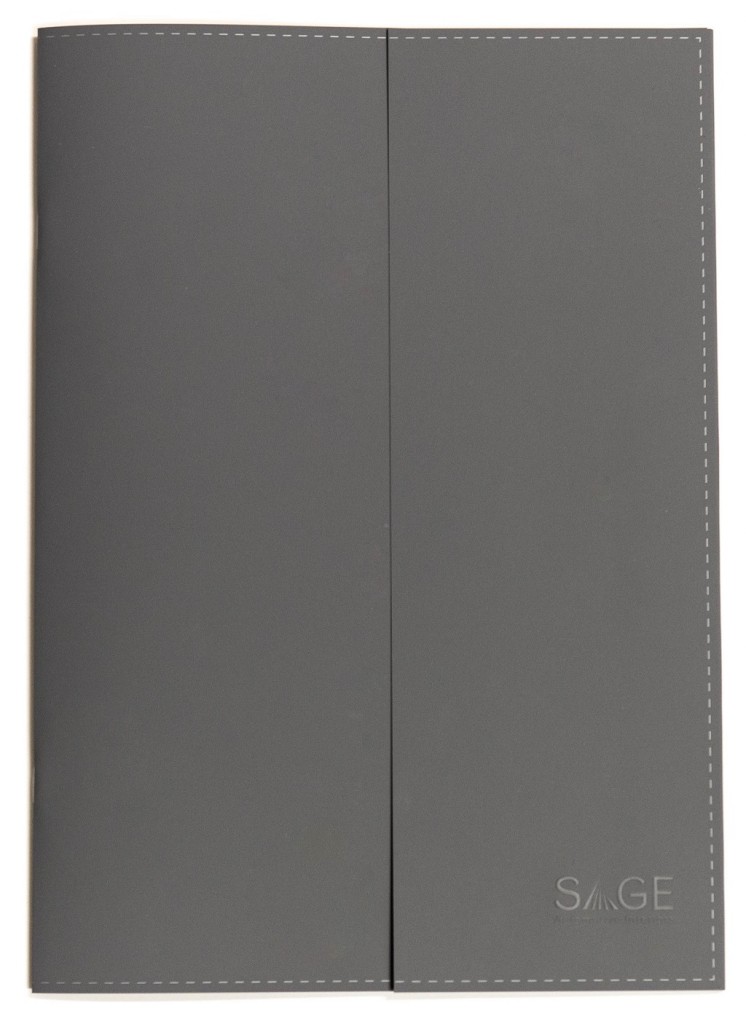 Sage Automotive Interiors needed to effectively communicate its story of high-performance automotive interior fabrics, wanting a corporate brochure that would reflect the quality, feel and design appeal of its products and its reputation as a leading global OEM.
Sage's long history of providing revolutionary soft surfaces for seats, door panels, consoles and headliners should be immediately recognizable when this print piece was handed off to potential customers, business partners and associates.
To match the high-end feel and finish of Sage fabrics, Jackson chose a Touche® Cover for the Sage corporate brochure. The soft-touch appeal of the pewter-colored cover immediately conveys a message of luxury and high-performance, with an embossed Sage logo adding to its elegance. Light-colored stitching printed at the cover's edge simulates the stitching in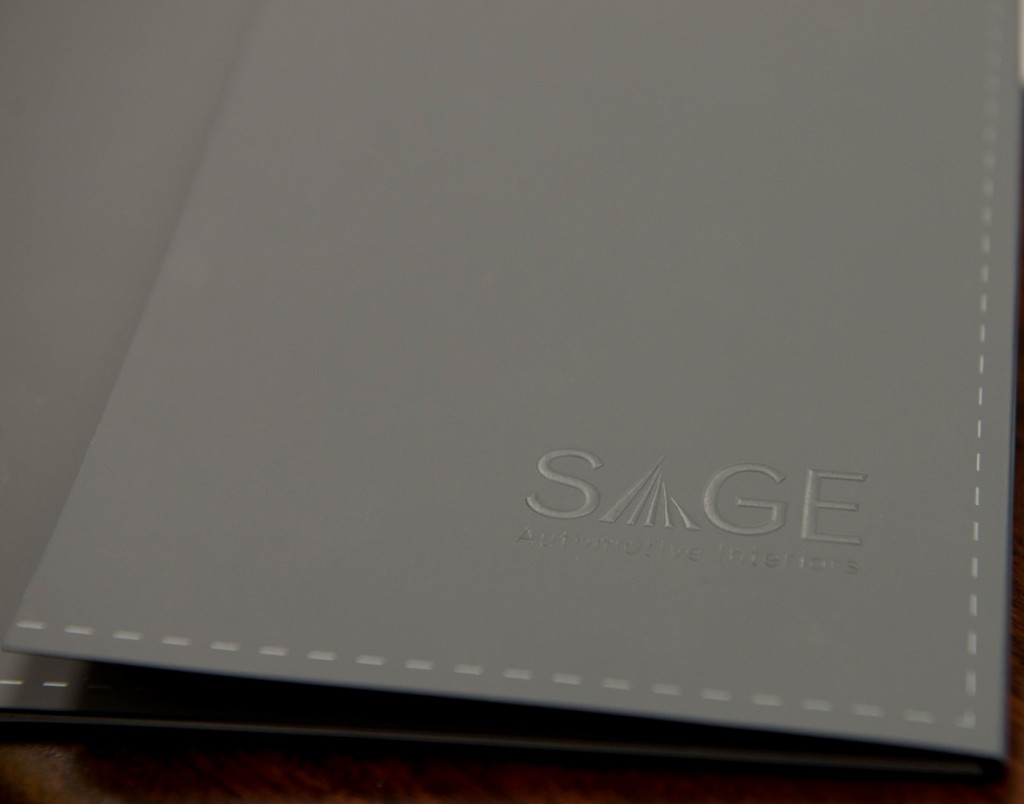 automotive fabric, adding to its look of authenticity.
The brochure's interior pages of McCoy Silk with selective use of spot gloss varnish and spot dull varnish increase dimension and interest on every page, and give the images the chance to convey truer fabric texture and color.
The Sage corporate brochure was unveiled at a recent global management meeting, with copies now making their way to Sage facilities in 19 countries throughout the world.
In this video, Jackson Account Representative Jessica Pate gives a brief overview of the Sage corporate brochure project.