The challenge was to demonstrate to consumers the difference between "Winter" (snow), "Summer" and "All-Season" tires in a way that made the product interesting. And it was the first global partnership activation with Red Bull, so BFGoodrich® needed a display that was unique, impressive, engaging and effectively communicated the brand.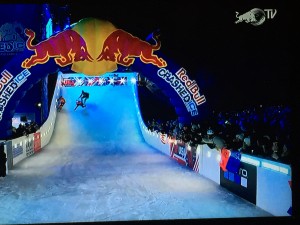 "The site was the Red Bull Crashed Ice series, so we needed something in line with the monstrous, incredible events that Red Bull does but something that consumers could relate to and easily understand," said Jackson Group Account Director Lowell Eckart.
In keeping with the Crashed Ice theme, BFGoodrich Brand and the Jackson creative team came up with the idea of building a mini ice luge. The three types of tire compounds would be dropped down the luge to visually show how the different compounds grip the ice surface with cold temperatures. The winter tire compound which is softer and has more friction in cold weather would slow down and stop quicker. The summer tire compound becomes very hard with little grip in cold weather and would slide the farthest. The all-season compound would stop somewhere in between.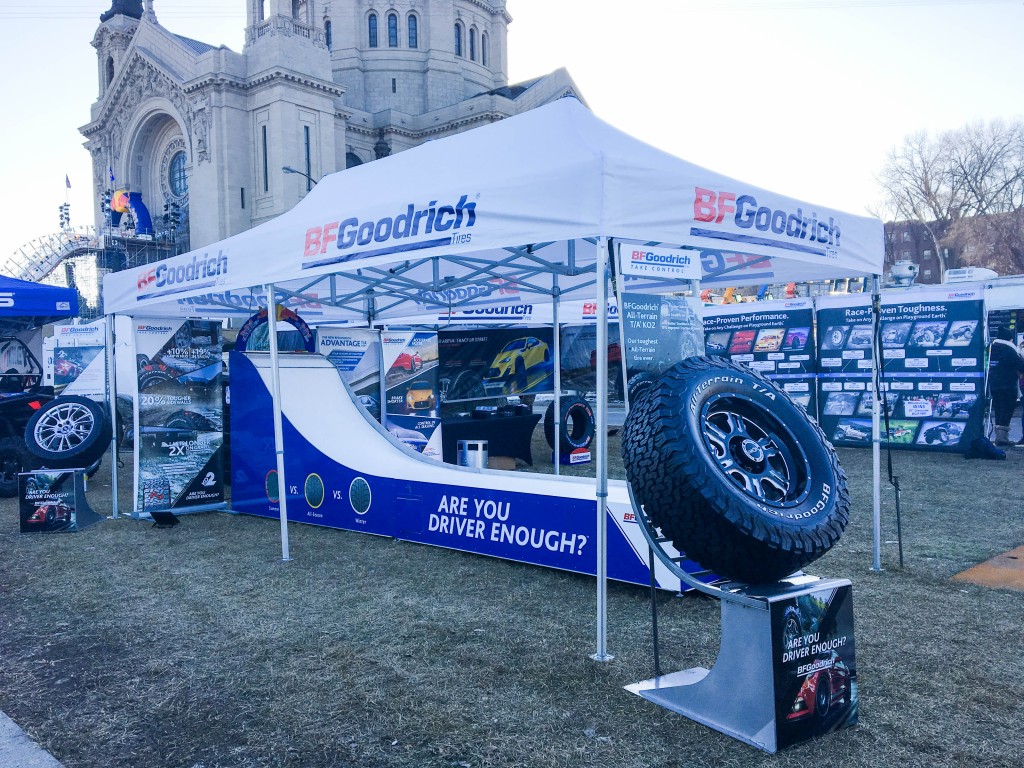 The idea was solid, so the procurement process began. Amazingly, EZ Glide 350, the world's largest manufacturer of synthetic ice, is headquartered in Greenville, S.C., right in the brand's backyard. The result was the design and manufacture of a 17-foot-long luge that is five-and-a-half feet tall with a four-foot drop.
The mini ice luge made its way to Crashed Ice tour stops in France, Finland, Canada and St. Paul, Minn., educating consumers on the importance of choosing the right tire for varying driving conditions.
"The demo worked 100 percent of the time," Eckart said. "It was a reliable, visual test and an impressive display."