Jackson Motorsports Group Promotes One to Director and Three to Manager
Thursday, May 15, 2014 Jackson Categories: News
Jackson Motorsports Group (JMG), leading motorsports, events and race tire distribution company, promoted Joe Ignacio to program director, Alex Perez to program manager, David Trimble to sales manager and Jennifer Ignacio to operations manager.
"Joe, Alex, David and Jennifer are hardworking, proven team members," said Darrell Jackson, CEO of Jackson Motorsports Group. "Motorsports is a thriving, fast-paced and high-energy industry, yet these four make their jobs look easy. We're grateful for their dedication, leadership and positive attitudes."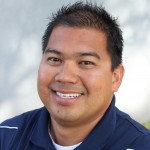 As program director, Joe Ignacio will oversee staff, inventory and logistics for Michelin pavement racing teams. His crew of seven, plus seasonal crew members, provides tire and event support at the TUDOR United SportsCar Championship race series and assists the U.S. teams at the 24 Hours of Le Mans. Ignacio has worked with JMG motorsports clients for nearly nine years; his past positions include account executive, account manager and inventory manager. He graduated from Bob Jones University with a double major in business and youth ministries.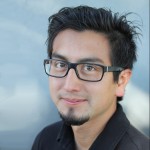 Perez will be working with Joe Ignacio's team as program manager for the TUDOR United SportsCar Championship race series — managing tire inventory, educating race guests, supporting hospitality activities and assisting with on-site marketing activities.Previously,Perez was JMG's warehouse operations specialist overseeing warehouses and inventory. While in college, he was a part-time project manager with JMG assisting at motorsports events. He holds an associate degree in marketing from Greenville Technical College.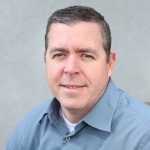 Trimble, promoted to sales manager from account executive, will manage tire sales for racing and motorsports. Prior to JMG, he developed his skills as the director of sales with Emotive Experiential Performance and sales/event manager for both the BMW Performance Driving School and Skip Barber Racing School. Trimble holds a Bachelors of Arts degree in political science from Villanova University and is a licensed pilot.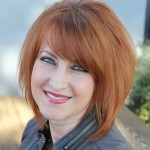 As operations manager, Jennifer Ignacio will assist the executive director of motorsports sales and operations as well as oversee the operations coordinator and a crew of 20-30 seasonal motorsports staff. In her eight years at JMG, she has provided payroll support, travel support, agency traffic support, seasonal employee hiring, crew scheduling and executive assistance. Jennifer holds a bachelor's degree in business administration from Southern Wesleyan University.
About Jackson Motorsports Group
Jackson Motorsports Group provides a wide range of services to its clients, including event management, motorsports strategy and marketing, on-site product services and sales, on-site spokespeople and brand representatives, and operational support. Based in Greenville, S.C., its experience includes working for clients such as BMW, Volvo, Wiley X and Race Ramps and supporting some of the world's leading racing series, including NASCAR, NHRA, TUDOR United SportsCar Championship, American Le Mans, SCORE, Best in the Desert, Ultra4 and AMA. For more information, please visit the company's Facebook page.