Jackson Motorsports Group Hires Taylor and Turner
Friday, October 31, 2014 Jackson Categories: News
GREENVILLE, S.C.  – Jackson Motorsports Group (JMG), leading motorsports, events and race tire distribution company, welcomes Glenn Taylor and A.J. Turner to its operations team.
Together, Taylor and Turner will be handling the daily operations of JMG's two large warehouses. Their responsibilities include shipping and receiving all company and client assets, prepping for events and managing warehouse inventory.
"Glenn and A.J. play an integral role in keeping our operations running smoothly," said Darrell Jackson, CEO of Jackson Motorsports Group. "The organization, logistics and management of our warehouses are very important to the success of our motorsports and marketing events, so we value their hard work and dedication."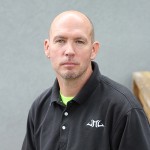 Taylor joins JMG with 18 years experience in automotive repair, performance and finishes. His time in the automotive industry as manager and business owner gave him an unrelenting focus on client service.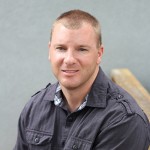 Turner's past experience includes processing and material handling for Benore Logistics Systems. He holds two bachelor's degrees from Eastern Nazarene College in Quincy, Mass.
About Jackson Motorsports Group
Jackson Motorsports Group provides a wide range of services to its clients, including event management, motorsports strategy and marketing, on-site product services and sales, on-site spokespeople and brand representatives, and operational support. Based in Greenville, S.C., its experience includes working for clients such as BMW, Volvo, Wiley X and Magpul and supporting some of the world's leading racing series, including NASCAR, NHRA, TUDOR United SportsCar Championship, SCORE, Best in the Desert, Ultra4 and AMA. For more information, please visit the company's Facebook page.