Jackson Motorsports Group Hires Blair and Kazian
Thursday, October 23, 2014 Jackson Categories: News
GREENVILLE, S.C. – Jackson Motorsports Group (JMG), leading motorsports, events and race tire distribution company, welcomes Brian Blair as program manager and Jason Kazian as account executive.
"Welcoming solid performers like Brian and Jason to our JMG family is exciting," said Darrell Jackson, CEO of Jackson Motorsports Group. "Both of these associates are important to the success of our motorsports and marketing events. We appreciate their passion for the industry and their desire to help our clients succeed."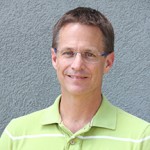 As program manager, Blair will oversee a key client's racing program. Most of his time will be spent at racing events managing the support crew and tire inventory, educating race guests, supporting hospitality activities and assisting with on-site marketing activities. He has prior experience with public relations, media technology, trade shows, motorsports clubs, off-road and track events, coaching and performance driving.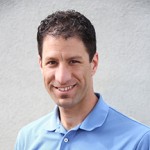 Kazian will work with automotive clients as account executive. With a focus on sales and marketing, he will help develop and execute marketing campaigns, events and product launches. Prior to JMG, he collected 15 years of sales experience with companies such as The Cliffs Communities, FSG Realty and UPS. Kazian holds a real estate license and a bachelor's degree in accounting.
About Jackson Motorsports Group
Jackson Motorsports Group provides a wide range of services to its clients, including event management, motorsports strategy and marketing, on-site product services and sales, on-site spokespeople and brand representatives, and operational support. Based in Greenville, S.C., its experience includes working for clients such as BMW, Volvo, Wiley X and Magpul and supporting some of the world's leading racing series, including NASCAR, NHRA, TUDOR United SportsCar Championship, SCORE, Best in the Desert, Ultra4 and AMA. For more information, please visit the company's Facebook page.