Jackson Motorsports Group Adds Three to Team
Monday, April 28, 2014 Jackson Categories: News
Jackson Motorsports Group (JMG), leading motorsports, events and race tire distribution company, hired Jonathan Baughman as program manager, Christopher Blair as CDL event specialist and Trey Andrews as performance service specialist.
"Jonathan, Chris and Trey are highly skilled and great assets to our team," said Darrell Jackson, CEO of Jackson Motorsports Group. "As our motorsports business grows so does the demand for our transportation services, hospitality trailers and operational support. These three will play a key role in meeting those demands."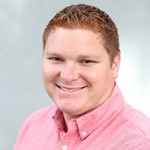 As program manager, Baughman will provide marketing support for consumer-focused automotive events and programs. Before joining JMG, Baughman was a manager in the automotive retail industry, holding managerial positions in customer service, parts and sales. He earned a business management degree from the University of South Carolina Aiken.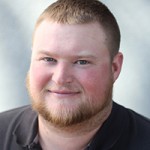 A veteran of the U.S. Air Force, Blair will serve as CDL event specialist providing transportation and logistics for races and events. While serving in the U.S. Air Force and the U.S. Air Force Reserves, Blair held multiple positions and earned multiple honors, including the Global War on Terrorism Service Medal, the Air Force Achievement Medal, the Combat Readiness Medal and the Air Force Good Conduct Medal.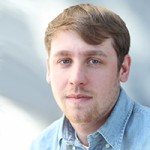 Andrews joins JMG as performance service specialist, assisting the CDL event specialist with transportation and logistics for races and events. Andrews holds an associate degree in civil engineering technology and is a NRA/SLED certified firearms instructor.
About Jackson Motorsports Group
Jackson Motorsports Group provides a wide range of services to its clients, including event management, motorsports strategy and marketing, on-site product services and sales, on-site spokespeople and brand representatives and operational support. Based in Greenville, S.C., its experience includes working for clients such as BMW, Volvo, Wiley X and Race Ramps and supporting some of the world's leading racing series, including NASCAR, NHRA, TUDOR United SportsCar Championship, American Le Mans, SCORE, Best in the Desert, Ultra4 and AMA. For more information, please visit the company's Facebook page.