Jackson Motorsports and Events Opens West Coast Office
Wednesday, December 3, 2014 Jackson Categories: News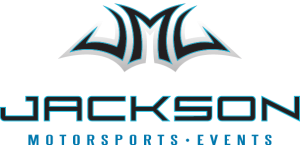 GREENVILLE, S.C.  – Leading motorsports marketing and events company and race tire distributor Jackson Motorsports Group (JMG) has opened a West Coast satellite office in suburban San Diego. Headquartered in Greenville, S.C., JMG has expanded its geographic footprint to better serve the needs of customers across the country. The San Diego location will also provide easier and more direct access to Baja and other off-road series locations on the West Coast and many of the on-site motorsports, "ride-and-drive" and other special events that the company produces for clients.
Located at 9335 Stevens Rd. in Santee, Calif., the 10,500 sq. ft. facility will combine office and temperature-controlled warehouse space and will be used for BFGoodrich and Michelin race tire sales, other motorsports product sales, event planning and staging, meetings and new business activities.
"Southern California is a major hub for motorsports and automotive-related events," said Darrell Jackson, CEO of Jackson Motorsports Group. "While our company has enjoyed tremendous industry success with our office in South Carolina, we believe that having a presence in this critical market is a strategic investment in the future growth of our company. JMG clients know our company mantra 'whatever it takes,' and we are taking that to the next level by opening this office to offer an additional degree of convenience and service."
The new office will also be used by JMG's sister company, Jackson Marketing Group, to help support West Coast marketing activities and business development.
About Jackson Motorsports Group
Jackson Motorsports Group provides a wide range of services to its clients, including event management, motorsports strategy and marketing, on-site product services and sales, on-site spokespeople and brand representatives, and operational support. Based in Greenville, S.C., its experience includes working for clients such as BMW, Volvo, Wiley X and Magpul and supporting some of the world's leading racing series, including NASCAR, NHRA, TUDOR United SportsCar Championship, SCORE, SEMA, the X-Games and AMA .