Jackson Marketing Group Named OBIE Award Finalist for Outstanding Outdoor Creative
Wednesday, April 16, 2014 Jackson Categories: News
GREENVILLE, S.C. – Jackson Marketing Group (JMG), South Carolina's largest business-to-business (B2B) integrated marketing communications agency, has been named a 2014 OBIE Awards Finalist. The OBIE Awards honor creative excellence in Out of Home (OOH) advertising campaigns.
The recognized work was done on behalf of Big League World Series, a division of Little League® Baseball and Softball for players ages 15-18, which hosts an international baseball tournament annually in Easley, S.C.
JMG designed and produced an integrated marketing communications campaign that included outdoor billboards, radio spots, press releases, video and a commemorative poster collection. The OBIE Awards specifically recognized the outdoor billboard "Pitcher" for its simple yet bold design that married the message to the medium.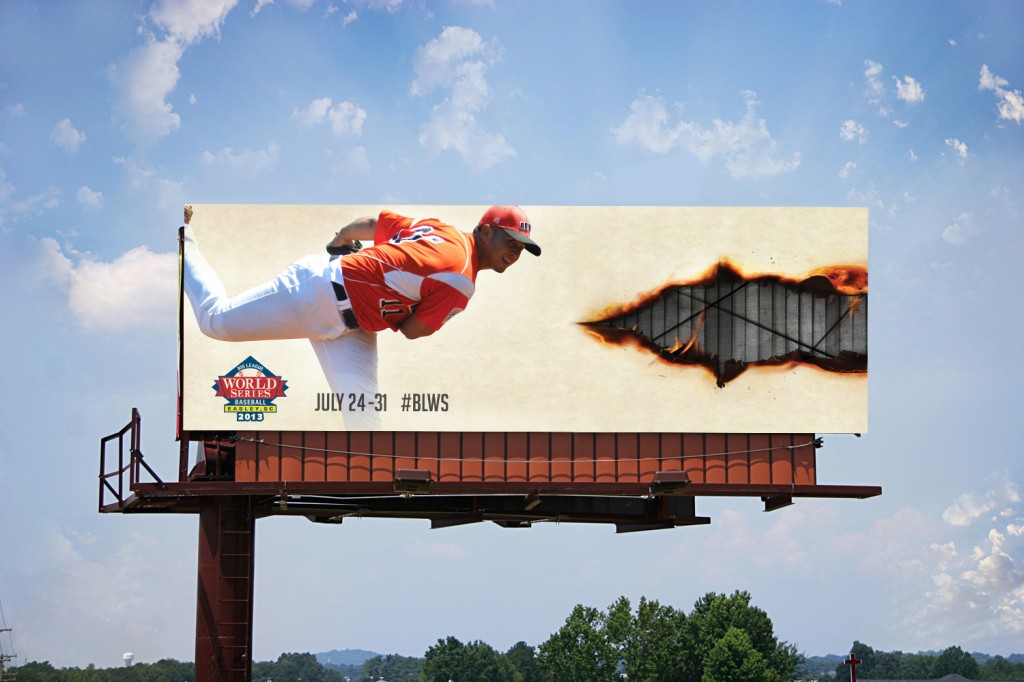 "Our team loves working on the BLWS campaign each year, and this past year was no exception," said David Jones, CMO of Jackson Marketing Group. "The 2013 campaign, featuring bold visuals and out-of-the-box thinking, received acknowledgement from the best in the outdoor industry, and that is something to be proud of. We are grateful to BLWS for allowing us freedom of design and creativity."
The OBIE Awards, presented by the Outdoor Advertising Association of America (OAAA), is one of the oldest and most prestigious advertising award programs. Founded in 1891, OAAA is a passionate advocate and a progressive thought leader that protects, unites and advances the interests of the OOH advertising industry.
Jackson Marketing Group is a Greenville-based, fully integrated marketing communications agency offering marketing consulting, market research, media planning and buying, interactive services, advertising, public relations, partnership marketing, event management, video production and channel marketing.
JMG provides a variety of integrated marketing communications services for blue-chip brands including BNSF Railway, BMW Charity ProAm, Yale Lift Trucks, Hyster Lift Trucks, Greenville Health System, Wiley X Eyewear, Sage Automotive Interiors, RSC Bio Solutions, Peace Center, Artisphere, Milliken & Company and the American Red Cross.