Jackson Hires Scott Taylor as Executive Director, Operations and Client Financial Management
Tuesday, January 19, 2016 Jackson Categories: News
GREENVILLE, S.C. – Jackson Marketing, Motorsports & Events, South Carolina's second largest integrated marketing communications and events agency, has hired Scott Taylor as executive director, operations and client financial management.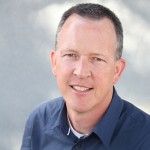 Taylor's career in finance spans more than 25 years and includes notable experience with internal audits, mergers and acquisitions, and executive-level corporate finance. He began his career in a public accounting firm and more recently held positions such as chief financial officer at Coldwell Banker Caine.
With experience in both corporate and agency finance, Taylor's accomplishments include reducing operating expenses, developing cash forecasting models, and meeting short and long-term initiatives. He has overseen the installation of new compensation plans and accounting management systems, provided guidance in restructuring clients accounting functions, and supervised client service teams to meet company and client objectives.
"Scott is a skilled leader in strategy and finance, and we are excited to have him join our team," said Jackson's CFO David Madson. "Scott's experience and accomplishments add to the overall strength of our agency, giving our clients a comprehensive marketing partner."
Taylor holds a Bachelor of Science in accounting from Bob Jones University and is a Certified Public Accountant. The Greenville Chamber of Commerce selected Taylor as a member of Leadership Greenville Class 37.