Jackson Hires Myles Grimm as Digital Associate Creative Director
Monday, January 9, 2017 Jackson Categories: News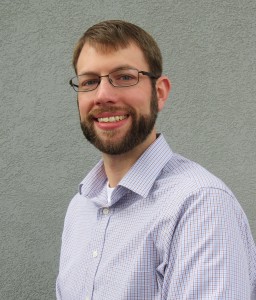 Jackson Marketing, Motorsports & Events, South Carolina's second-largest integrated marketing communications and events agency, has hired Myles Grimm as digital associate creative director responsible for managing and delivering various digital projects including design and development of websites and mobile applications, digital advertising and email marketing campaigns.
An award-winning graphic designer, Myles most recently led a studio of developers, writers and designers as senior art director/studio manager at Your Creative People in Greenville, South Carolina. He also served as UI design supervisor at Erwin-Penland where he oversaw user interface/interactive designers in the company's Greenville and New York offices.
A 2004 graduate of Bob Jones University with a BS in Graphic Design, Myles began his career at Jackson as a design intern, going on to serve as a studio artist and senior designer. He has worked with notable brands such as Michelin North America, BMW Manufacturing, Milliken, Oldcastle, Verizon, Denny's Diner, OOBE, LL Bean, Chick-fil-A and Microsoft.
"We're very excited to welcome Myles back to Jackson," said David Jones, Jackson Executive Vice President and Chief Marketing Officer. "Along with his great experience working on B2B and consumer brands, Myles brings original thinking and cutting-edge design to every project."