Jackson Hires Lake, Guerrero and Culbertson
Wednesday, February 4, 2015 Jackson Categories: News
GREENVILLE, S.C. – Jackson Marketing-Motorsports-Events, South Carolina's second largest integrated marketing communications and events agency, welcomes Annie Lake as administrative assistant, Alyssa Guerrero as associate art director and Carrie Ann Culbertson as traffic intern.
"We are excited about growing our business and our clients' businesses in 2015," said David Jones, CMO of Jackson. "Each of these talented associates is on-board with our values and ready to Solve, Serve, Grow."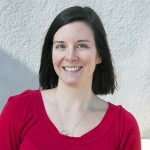 Lake, who has held multiple management roles, joins the team as the administrative assistant to Darrell Jackson, CEO of Jackson. She has a bachelor's degree from USC Upstate and has experience managing inventory, training personnel and coordinating events and product launches.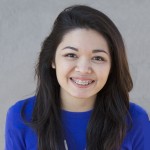 After working closely with Jackson's creative department as a contract graphic designer, Guerrero has joined the team as associate art director. In 2012, she earned a Student Best of Show ADDYS award and Student Gold ADDYS award for creative advertising and completed her Bachelor of Fine Arts in graphic design.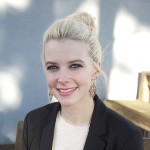 Culbertson joins Jackson as traffic intern. In this position, she will assist the traffic department with assigning, coordinating and closing client projects. She is a recent graduate of Converse College with a degree in creative and professional writing. During college, she spent a summer writing grants for Greenville County.
Jackson Marketing-Motorsports-Events is a Greenville-based, fully integrated marketing communications and events agency offering marketing consulting, brand strategy, market research, media planning and buying, digital, advertising, content marketing, events, tours, public relations, video production, training, product sales, brand representation, partnership activation and channel marketing.
Jackson provides a variety of integrated marketing communications and events services for blue-chip brands including BNSF Railway, BMW Charity Pro-Am, Hyster Lift Trucks, JCB Construction Equipment, Proterra Inc., Sage Automotive Interiors, RSC Bio Solutions, Wiley X Eyewear, the American Red Cross and the Greenville Literacy Association. For more information, visit the company's website at www.jacksonmg.com.