Jackson Hires Kathy Vass as Public Relations Director
Tuesday, January 5, 2016 Jackson Categories: News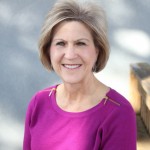 GREENVILLE, SC – Jackson Marketing, Motorsports & Events, South Carolina's second largest integrated marketing communications and events agency, has hired Kathy Vass as Public Relations Director.
Vass brings more than 25 years of public relations, marketing and events experience to Jackson, having worked in corporate, agency and government environments. Most recently, Vass served as Manager of Development and Marketing for Greenlink/City of Greenville, SC after owning and managing a marketing and public relations company for 11 years. Her experience includes marketing and management positions with BI-LO, LLC and Palmetto Expo Center (now TD Convention Center), and business reporting and writing for local, regional and national publications.
"Kathy's work across a broad range of industries, along with her business and management experience make her a great choice to lead our PR team," said Jackson CMO David Jones. "Her career experiences in corporate, small business, media and government settings give her a unique perspective that will serve our clients well."
As PR Director, Vass oversees all project management and day-to-day activities for Jackson's PR clients, including development and execution of PR plans, overall brand positioning and key messaging.
Vass holds a Bachelor of Science degree in journalism from the Henry W. Grady School of Journalism and Mass Communication at the University of Georgia at Athens. She is the recipient of a Harte-Hanks Business Writers Award and is a two-time recipient of the Chairman's Award from the Better Business Bureau Upstate SC. She is a past president of the Greenville Ad Club and a past chair of the Better Business Bureau Upstate SC.