Jackson Hires Four Specialists for Motorsports Events
Tuesday, September 29, 2015 Jackson Categories: News
GREENVILLE, S.C. – Jackson Marketing, Motorsports & Events, South Carolina's second largest integrated marketing communications and events agency, welcomes Steve Bartlett, Brandon Bolen, Shannon Boswell, and Nick DeAngelo as event specialists and commercial truck drivers.  Taking on similar roles, each of these professionals is part of our growing team that executes remarkable events throughout the country.
"Without our CDL drivers, we wouldn't have the ability to conduct large-scale motorsports events," said Jackson CEO Darrell Jackson. "Jackson has established a 30-plus-year legacy of executing events with precision and care. By adding Steve, Brandon, Shannon and Nick to the mix we ensure our clients continue to receive the white glove treatment whether it is setting up, unloading exotic cars or managing hospitality trailers."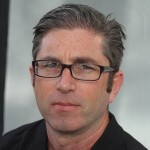 Bartlett has 20 years of experience in the automotive industry, including sales, service, parts, customer service and motorsports preparation. He also has 15 years of experience driving commercial vehicles for companies such as Horse Shows in the Sun, Spirit of Daytona Racing, BGB Motorsports and other motorsports teams and suppliers. He is an accomplished mechanic, hauler and manager.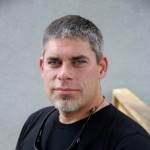 Bolen will focus on transporting for Jackson's off-road racing clients. He has five years of transport and hauling experience, excellent customer service skills and equipment operator and maintenance proficiency. His past experience in distribution includes loading, hauling and delivering of specialized Boeing Aerospace equipment.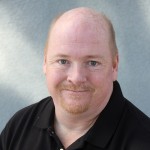 Boswell joins Jackson with 10 years' experience in the motorsports industry, previously working with companies such as Richard Petty Motorsports, Robby Gordon Motorsports, Champion Tire and Wheel and JHE Productions. While much of his past experience includes Over-the-Road (OTR) driving, he also was a crew foreman for Lamar Advertising installing billboards, operating cranes and overseeing crew.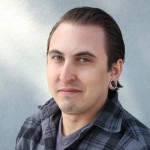 Rejoining the Jackson motorsports team, Nick DeAngelo continues to pursue his love for motorsports events. In his role with Jackson, DeAngelo will drive a commercial vehicle, manage its maintenance and equipment and provide program support.
Jackson Marketing, Motorsports & Events is a fully integrated marketing communications and events agency offering marketing consulting and strategy, advertising, digital marketing, video production, content, public relations, events, tours, sponsorship activation, and dealer marketing. Awarded "Agency of the Year" by BMA Carolinas and "B2B Top Shop" by Chief Marketer, Jackson partners with a host of blue-chip brands including BMW, Michelin, BFGoodrich Tires, BNSF Railway, Great Dane Trailers, Hyster Lift Trucks, JCB Construction Equipment, Sage Automotive Interiors, RSC Bio Solutions, Magpul Firearms, the American Red Cross and Habitat for Humanity. For more information about the company or its locations in Greenville, S.C., and San Diego, visit the company's website at www.jacksonmg.com.