Jackson Hires Chris Brady as Interactive Services Manager
Monday, August 29, 2016 Jackson Categories: News
Jackson Marketing, Motorsports & Events welcomes Chris Brady as Interactive Services Manager, responsible for managing workflow, resource allocation, testing and quality control for all digital projects including website design and development, microsite creation, email campaigns and online media campaigns.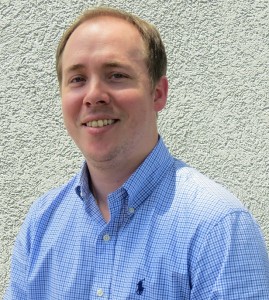 Chris returns to Jackson after serving as marketing director for Rugged Suppressors in Travelers Rest, S.C., where he managed overall brand direction and performance, overseeing print and digital media, promotions, tradeshows and social media programs. His experience also includes a stint as Senior Interactive Project Manager at Erwin-Penland where he worked with brands such as BI-LO, Bojangles' and Verizon Wireless.
A 2007 graduate of Winthrop University in Rock Hill, S.C., Chris holds a B.S. in Integrated Marketing Communications.