Jackson Marketing, Motorsports & Events, South Carolina's second-largest integrated marketing communication and events agency, is expanding and will move its Greenville offices to BridgeWay Station, the new multimillion-dollar, mixed-use development off Interstate 385 in Mauldin, S.C.
Founded in 1987, Jackson has been at its present location off Smith Hines Road in Greenville since 1998. The move, which is expected to occur before the end of the year, will allow the company to consolidate its Greenville operations, expand its footprint to accommodate growing client programs, and position it for continued growth.
"We have been operating from three separate locations in the Greenville area for the past few years," said Jackson President and Chief Executive Officer Darrell Jackson. "The move will allow us to bring all of our Greenville associates together in a single location and give us the square footage needed to serve increasing client needs now and into the future." The company will maintain its West Coast office in San Diego, Calif.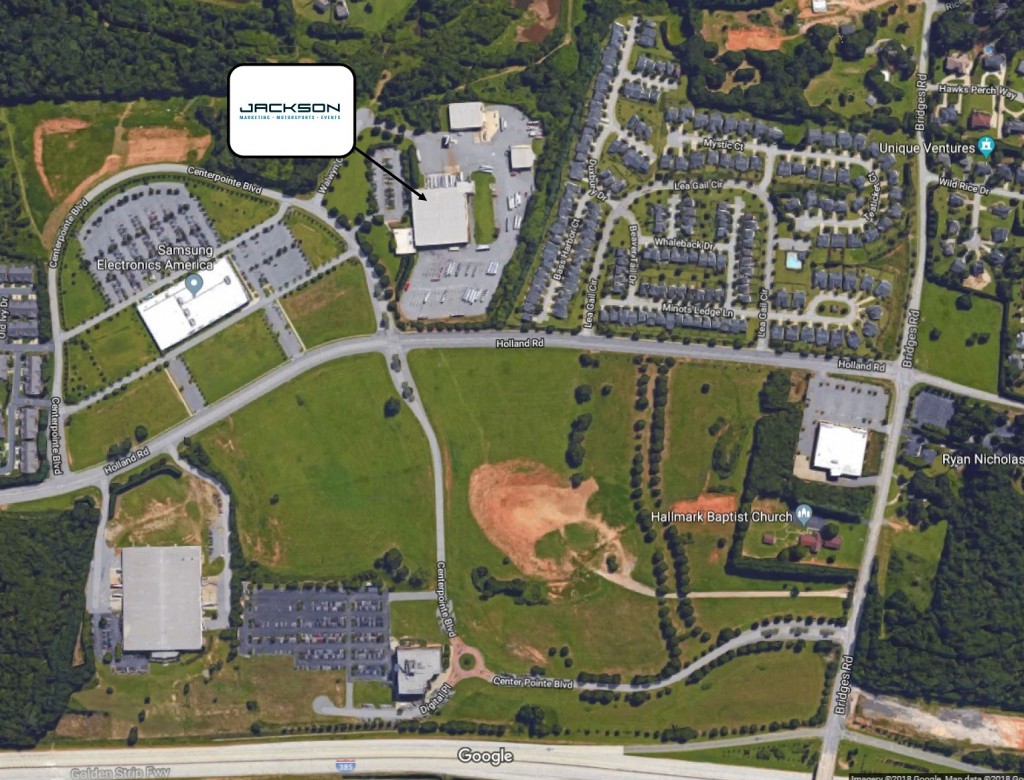 Jackson will move to an existing building on Holland Road formerly occupied by Coca-Cola Bottling Co. Existing office and warehouse space presently is undergoing a complete renovation that will result in new offices, collaboration areas, expanded conference and meeting space, kitchen facilities and a dedicated video studio with editing suites. An additional warehouse that can accommodate up to six tractor trailers at once will be built at the site primarily to serve as prep space for the event teams handling experiential events, ride-and-drives and mobile marketing tours. The new Jackson campus will cover 15 acres within the BridgeWay Station development.
Company officials considered several sites before settling on BridgeWay Station, Jackson said. "Ultimately, the Holland Road location allows us to unify our current operations, gives us ample room for growth, and places us at the center of an exciting mixed-use development with easy access to planned retail, entertainment and recreation venues."
Located along Interstate 385 near Mauldin, the new BridgeWay Station development will encompass both sides of Holland Road. The first phase of the new mixed-use community will feature more than one million square feet of retail and restaurants, Class A office space, residential, and hospitality and entertainment venues along a new main street, according to Ryan Peiffer, Vice President of Hughes Investments, whose projects include RiverPlace and Falls Park Place in downtown Greenville. Plans also call for parks, an outdoor amphitheater, and pedestrian and bicycle paths with connectivity to the Swamp Rabbit Trail.
"Jackson's move to BridgeWay Station is a huge first step in our vision for the new development," Peiffer said. "Jackson's energy and creativity are right in line with our vision of creating a walkable, vibrant community much like what you see in downtown Greenville."
The length of BridgeWay Station's main street will be roughly the same as Greenville's Main Street from the Hyatt Regency to the Peace Center, Peiffer said. "Our goal is to create a new city that incorporates those elements that have made downtown Greenville so successful."