Jackson Marketing's tagline is Ideas That Move. That means not even COVID-19 can stop us.
We were in the midst of planning and hosting an annual in-person meeting for our client but had to change direction with various travel restrictions and COVID-19 cancellations.
Our Creative, Event, PR, Video and Digital teams reacted quickly and efficiently by taking a full-on, in-person meeting with flights, hotel, executive dinners, audiovisual and important in-person discussions, and recreating everything in order to host the same meeting virtually. In today's current environment, this is not surprising. But when Jackson is involved, you don't have to cancel your meeting!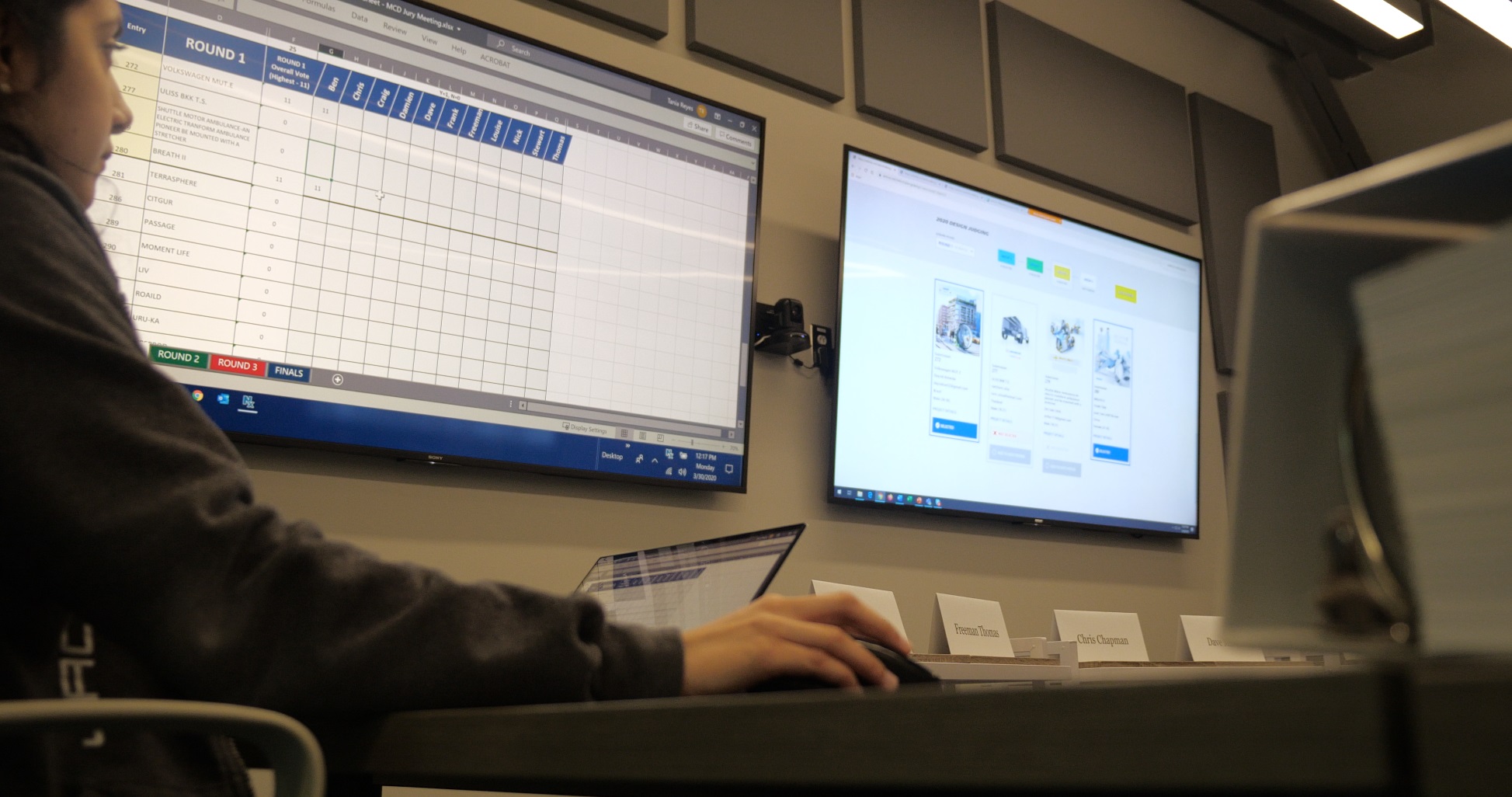 Here is what we did:
Our client: Michelin Challenge Design, now in its 20th year, is one of the premier global mobility design competitions. Each year, the MCD team establishes a challenging and forward-looking theme in sustainable mobility and invites creatives and their teams from around the world to upload their entries to our hosted portal. A prestigious jury of top advanced design studio heads, educators, and independent designers then meets for two days to review the entries, select the winners, and discuss emerging issues in sustainable mobility for possible future themes. Since its inception, Challenge Design has received more than 14,000 entries from more than 134 countries.
Who: Chief Designers, Directors and Creative Directors from Michelin Challenge Design's long-standing relationships and partnerships with attendees representing Acura, Ford, General Motors, Hyundai, Mini, University of Quebec at Montreal, and the Art Center College of Design.  But more than partners, they are colleagues, friends, minds and talent in the automotive industry that keep all of us moving forward. The latest designs, the latest tech, the future fuel efficiency in the cars that you and I drive every day. In addition, the program is overseen by a combined team that includes executive, design, and communication leaders from both Michelin and Jackson.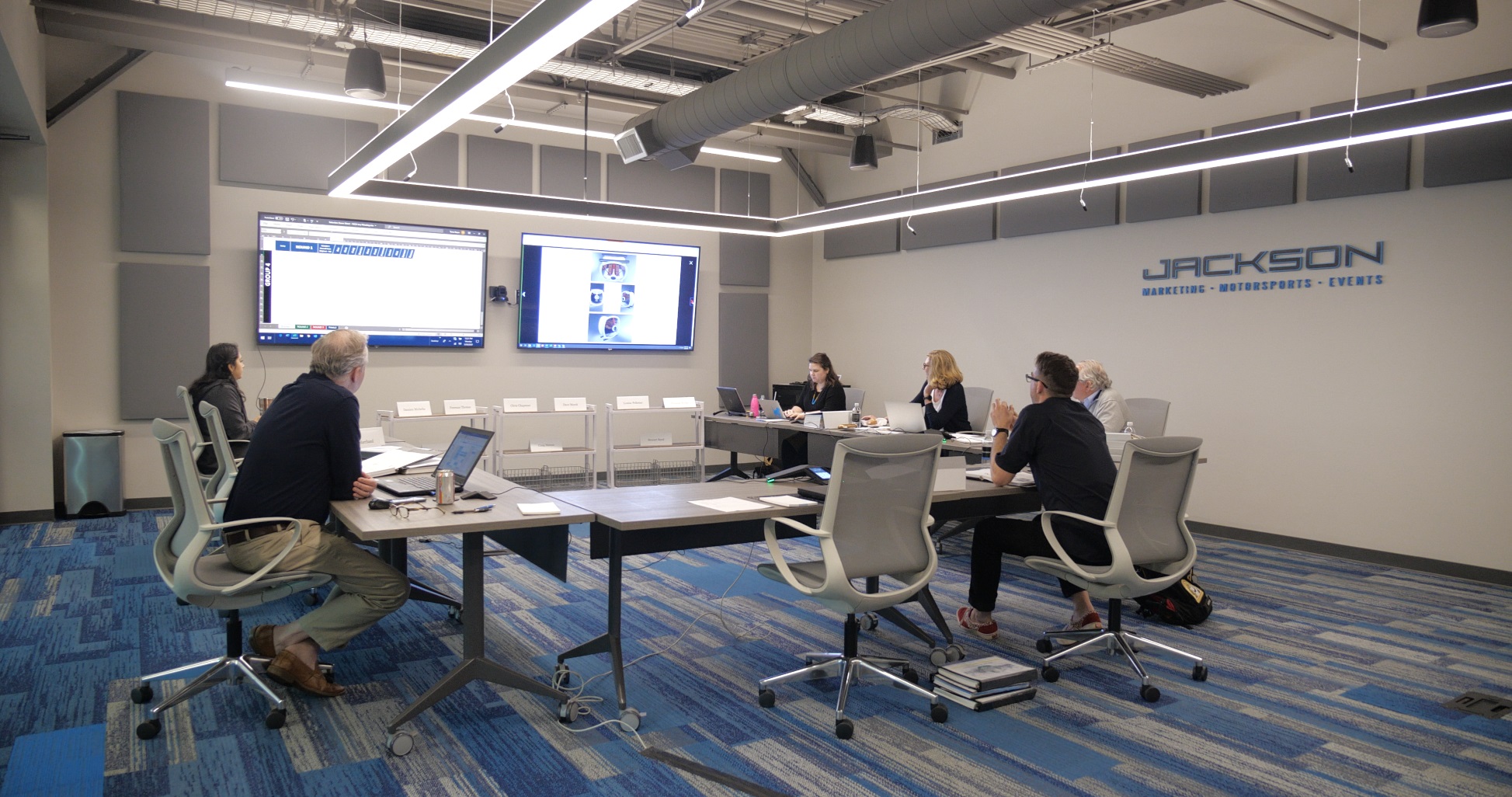 What: Judging designs and creative briefs for the 2020 Upcycle Theme. If you are an artist or designer, you know that in-person views of designs is best, but with our nation's situation, this was no longer an option.
Effortless Redo: Jackson created a new website that helped the flow and cadence of judging online with crisp, clean, easy-to-view graphics in order to discuss the innovative designs. The selection process was similar to a "bracket-style" voting mechanism. (Our team was missing the NCAA basketball tournament, so props to that.)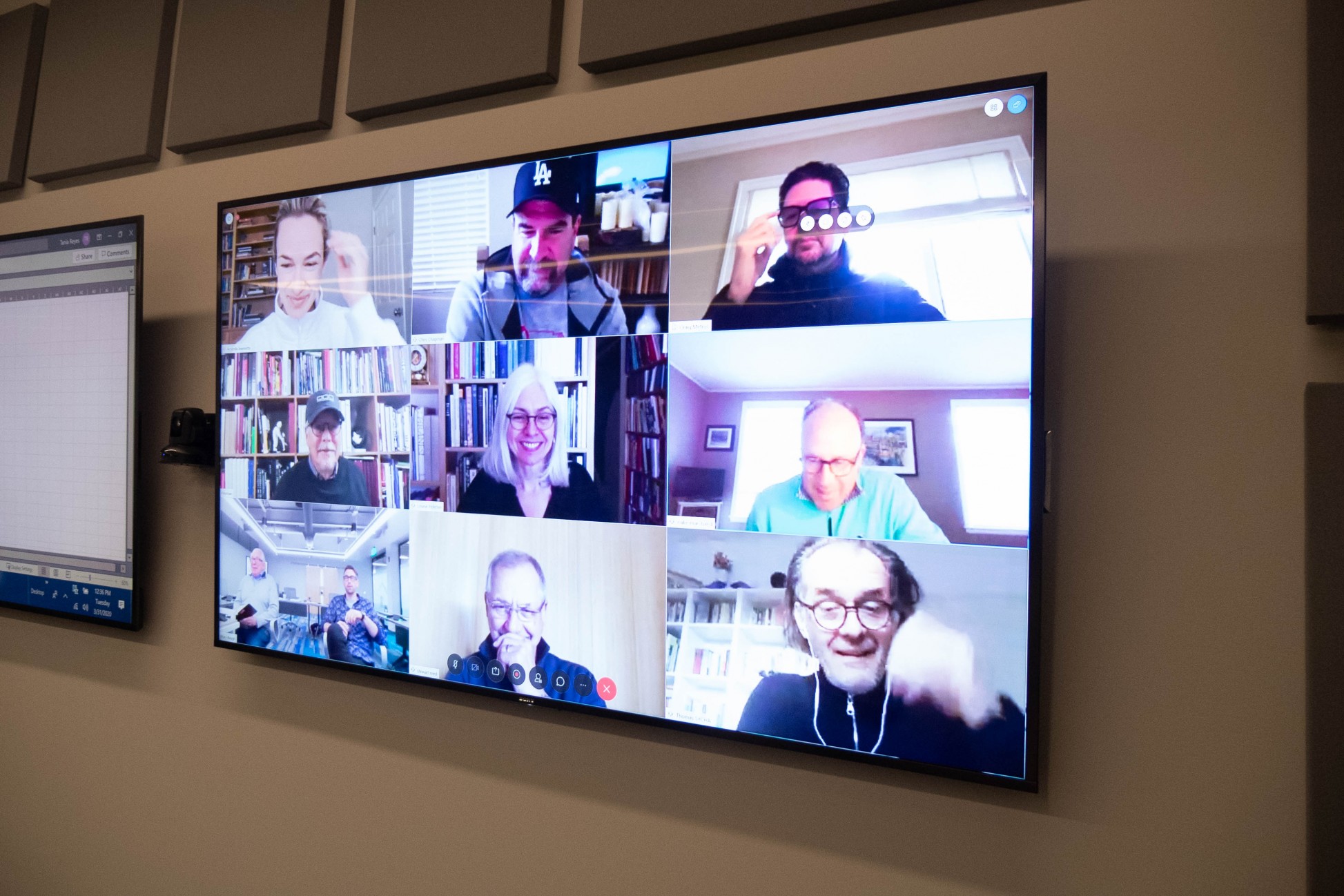 Virtual Meeting: Now that most of you are using Zoom, WebEx, FaceTime, and every other platform, you know how keeping conversations on a phone line organized is important—am I right? There is a process to be managed to keep it professional and efficient. Jackson, of course, used these virtual platforms, but it was done in such a way that everyone still felt like they were in-sync with conversations, but also had the added element and benefit of old-fashioned personal face time.
For the business objectives, it's important to remember that the purpose of the meeting is to get work done and keep business moving. Don't lose focus by not being able to execute it professionally in today's virtual meeting platforms.
What do we recommend:
Think ahead. What are your objectives of the meeting?
Send an agenda prior to the call.
Pre-mail materials (if necessary) to keep the meeting running efficiently.
Are you planning on social interaction (faces on screen)? Manage that. Instruct them how to set up their camera, their office, what's behind them on-camera, lighting, quiet place.
Be mindful of how long you need their attention. Remember most of the attendees are at home and there are multiple distractions. Keep the meetings short.
Tell them how to use the mute button.
In essence, plan out your virtual meeting—don't just turn on the camera.
Future Content: We also coordinated post-meeting, one-on-one video interviews in which we gathered content to develop communication plans utilizing social media, digital videos, and other platforms to recognize the winners. Since we have a global presence, it's important to note that the winners could be from around the world.
When it ended, what did they say?  This is an annual gathering that has been happening for 20 years. Here's what the attendees had to say about the change from in-person to virtual:
"You guys do such a great job, and it's always an honor to be a part of this program."
"Thank you, again. You had to pull this together quickly because of the situation these days (referring to COVID-19) and it was seamless. It was so well done. I have to commend you guys, you pulled out all the stops."
"I enjoy the camaraderie with my colleagues. Thank you for not canceling this meeting."
"It was interesting that we changed it up and the circumstances caused us to change it up, but there is a lot of respect for this group, and I can't think of a better design competition out there than the Michelin Challenge, and I feel truly that it's getting better, better and better."
"The response on seeing each other's faces was a lot of fun, it's a family."
What do we have that you don't? We are proud to share the key reason that makes us successful: our people. The attitudes, work ethic, and creative work of our associates is our most important asset. But in addition, it's that we have all these talented individuals in one company under one roof. If we were all gifted basketball players, we'd be holding up a trophy right now. But our TEAM is what makes this happen. No one flinched, we just put it in another gear to keep this plan moving…and turned on the web camera.
What is your business doing to keep ideas moving? How can we help you take your current situation and put it into action?
Additional Industry Link:
https://meetappevent.com/how-to-make-your-virtual-meeting-successful-with-the-help-of-an-event-app/