Mobile apps. Everybody's got 'em.
If you've researched the idea of building and maintaining a mobile app (with all the web browser and operating system upgrades), you know it's a long-term commitment not a throw-it-together type of project.
When does it make good marketing sense to invest in an app?
We've helped multiple clients make this decision, and we'd be glad to share a bit of our strategy with you. If you fit the marketing needs below, your brand may benefit from a mobile app.
1. If your brand fits within the boundless adventures of the travel industry
If your customers are explorers or they have to travel to find you, an app is a must. Whether on the road, on a trail or in the air, your customers will appreciate guidance when exploring a new place.
Just this year, our client Milliken & Company benefited from a mobile app. Their 600-acre corporate campus is a destination worth exploring. It is home to an arboretum, trails, laboratories and unique architecture. Without an app, how would visitors know how much there is to see on these corporate grounds?
Read a brief case study about the Roger Milliken Center Experience mobile app.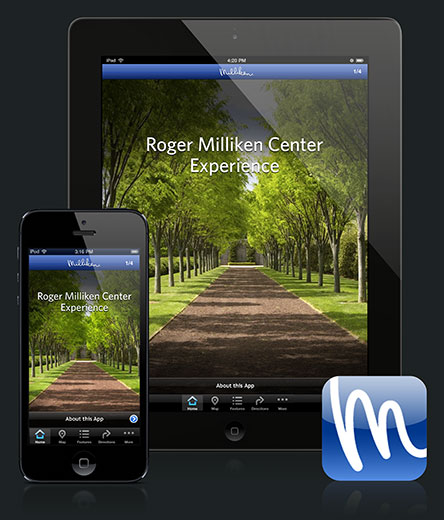 2. If you can make searching (or shopping) as easy as the click of a mobile button
The future is bright for the one-click, make-it-so-simple-your-baby-can-do-it mobile app. While the jury is still out on how consumers are willing to use their mobile devices in brick-and- mortar stores, such as mobile scanning checkout with Stop & Shop's  Scan-It mobile app, users love the ease of Amazon mobile app's one-click checkout.
Whether you sell products or services, if your customers need you in a hurry, then an app could be a profitable solution.
The MICHELIN® ONCall™ Emergency Road Service for fleet operators is the industry's best-in-class. But truck operators don't always have an in-cab computer to search for the nearest location. They do, however, often have smartphones. Enter, the easy-to-search mobile app.
Read a brief case study about the MICHELIN Truck Tire Dealer Locator mobile app.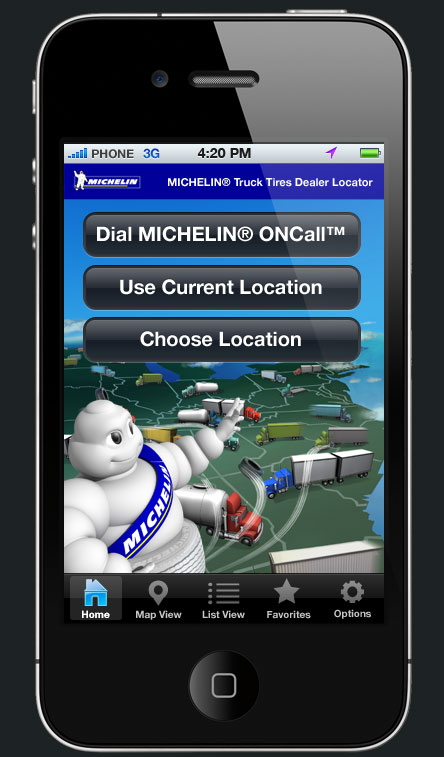 3. If "engaging" or "fun" are nonexistent words in your industry
A brand that is caught in a boring industry may benefit from a game that bridges the mundane and the fun. After considering strategy, purpose, desired results and messaging, you might find that a game or interactive app could drive you far ahead of the competition.
After celebrating its 100th anniversary, The Palmetto Bank wanted to emphasize its longevity and show its fun side. We created a Bank Name Generator game that could be easily shared and remembered. It's meant to poke fun at our client's competition (all those banks that seem to change their name every two weeks) while building their Facebook fan page and communicating their "same name" message platform.
Read a brief case study about The Palmetto Bank Bank Name Generator game.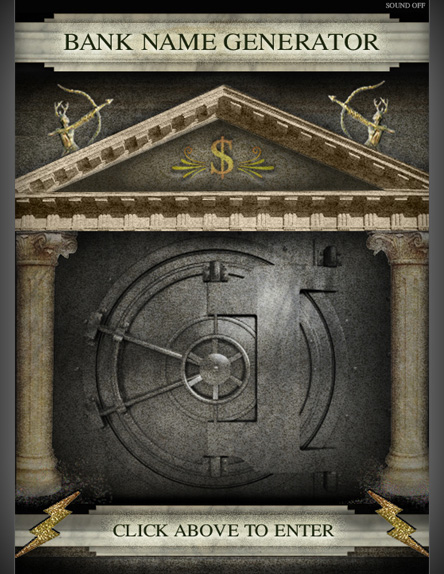 An app can solve business problems. But an app may not be the best solution for you. Consider these three "if-clauses" to find out if a mobile app would be a good fit for your business!